We are reader supported and may earn a commission when you buy through links on our site.
Learn more
How to Install Kodi on a Smart TV
Your smart TV is the heart of your home entertainment center; why not boost its streaming power with Kodi? If you're ready to access a whole world of new TV shows, live streams, movies, music and more, this guide is for you. It's pretty easy to install Kodi on smart TVs–just follow our step-by-step instructions and you'll be up and running in minutes.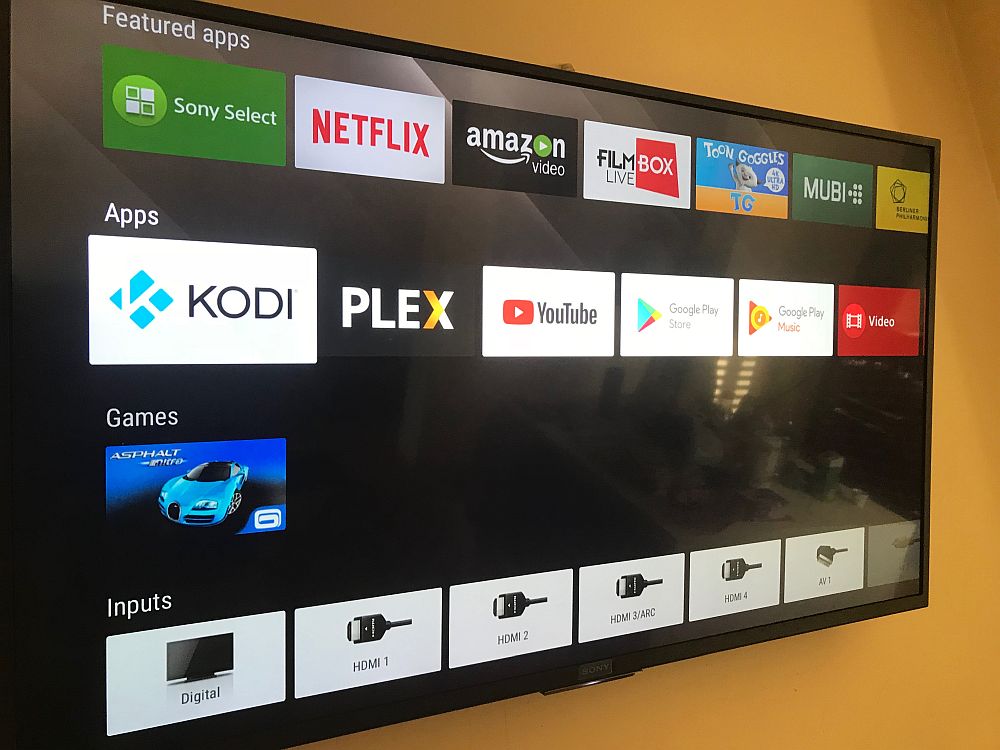 There's nothing like sitting down in front of a high-definition smart TV at the end of a long day. The only thing that can make it better is access to free movies and shows from around the world, all made possible by the open-source community behind Kodi. Installing Kodi on your smart TV is a great way to make sure you never want to leave your couch. If you're ready to upgrade your entertainment options to the max, check out our guide below and learn how to install Kodi on a smart TV.
30-days money back guarantee
Reminder
Kodi and all of its add-ons provide an incredible amount of content, almost all of which is free. The catch is some of these unofficial extensions can access pirated movies and TV shows without your knowledge. This has raised red flags with rights holders who have shut down Kodi add-ons and pressured ISPs into throttling Kodi downloads or sending copyright infringement notices to streamers.
You can protect yourself from these threats by using a virtual private network. VPNs create a safe tunnel between you and the internet by encrypting data and sending it through remote servers. Nobody can tell who you are when you connect to a VPN, nor can they tell what you're downloading.
NordVPN – Best VPN for Safe, Fast Kodi Streams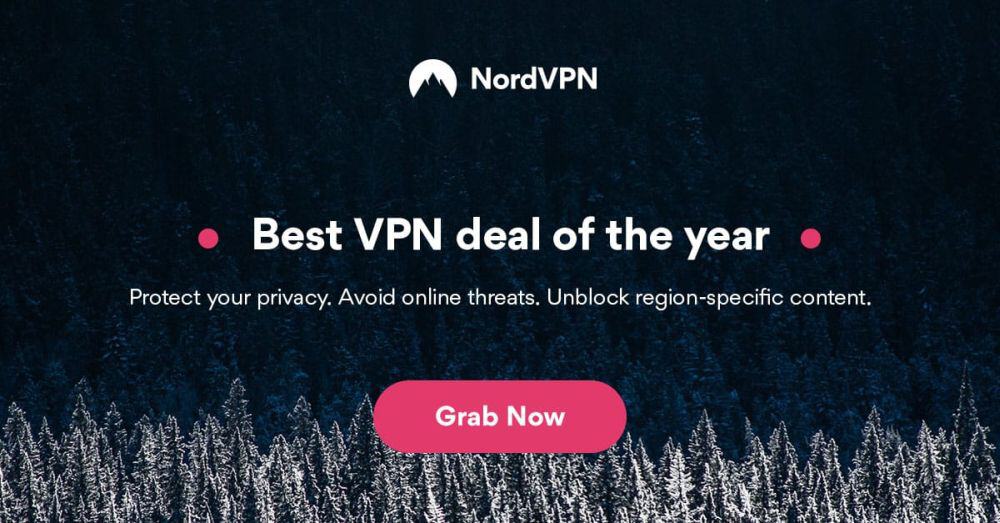 NordVPN is the best-regarded provider in the industry, and that's in no small part due to how it enhances streaming apps like Kodi. The core offering here is an absolutely massive network of over 5,800 servers in 59 countries. This gives you ready access to tens of thousands of virtual IP addresses to "spoof" your way past geoblocks and access international content from across the globe. Want more anime? Pick a Japanese server. Mad for UK cooking shows? There's a NordVPN server (well, more like hundreds of servers) for that too.
Unlike run of the mill proxy services, though, NordVPN also equips your connection with NSA-grade encryption via their NordLynx protocol. This blocks out ISP tracking and throttling, hides your true IP address from websites, dodges censorship and surveillance, and thwarts would-be cyber-attackers all at the click of a button. And in conjunction with NordVPN's SmartPlay feature, even infamously stubborn sites like Netflix are powerless to stop you.
Did we mention NordVPN never limits your bandwidth, speed, traffic type, or server switches? What's more, you're entirely free to use their network how you like; they never keep logs of your activity, so rest assured that your traffic is entirely anonymous and secure. And perhaps most importantly, NordVPN is available on Firestick, Android TV boxes, and other smart TV-compatible systems.
Read our full NordVPN review.
Pros
Very affordable plans
Over 5,400 servers in 61 countries
2,048-bit SSL keys and DNS leak protection
Strict zero logs policy on both traffic and metadata
Live Chat Support.
Cons
Some servers can be slow and unreliable
Refund processing can take up to 30 days.
Will My Smart TV Run Kodi?
Kodi runs on a massive variety of hardware, including everything from streaming sticks to TV set boxes, mobile devices, and PCs. Not all smart TVs are capable of running custom software such as Kodi, however. Smart TVs are extremely low powered and have minimal processing and storage capabilities, which can make running apps a challenge. They also tend to use their own operating systems, many of which Kodi can't support.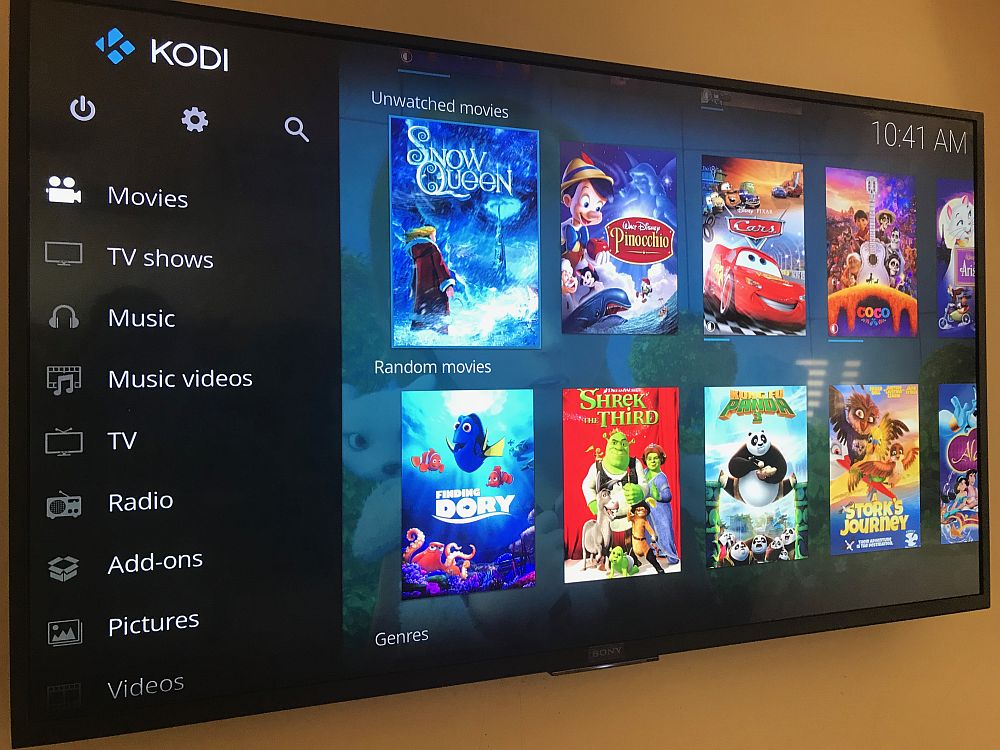 Whether or not you can install Kodi directly to your smart TV depends on the specific make and model. A general rule is that if you can access the Google Play Store from your TV's interface, you can install Kodi directly from there. If you can't, you're better off looking into third-party Kodi options like Fire Stick TV or Roku.
Below are a few of the biggest smart TV manufacturers and the state of their Kodi compatibility as of October 2017. Even if your television isn't directly compatible, check the guides in the sections below for easy and fast workarounds.
LG Smart TVs – Most run webOS, which isn't compatible with Kodi.
Panasonic Smart TVs – All of Panasonic's TV sets run their custom software that doesn't work with Kodi.
Samsung Smart TVs – Nearly all of Samsung's TVs run a custom, proprietary operating system that isn't compatible with Kodi. An official port for Samsung TVs is in the works, though it faces a number of stumbling blocks and may never be released.
Sharp Smart TVs – Sharp's TV products mostly run third-party OS software that's incompatible with Kodi. A few models do use Android TV, however.
Sony Smart TVs – Sony's TV devices run a number of different operating systems, though Android TV has gained popularity in recent years. If you can access the Google Play Store from the TV, you can install Kodi.
Vizio Smart TVs – A number of Vizio's products run a custom version of Google TV (Android TV). If you can access the Google Play Store, you can easily install Kodi.
How to Install Kodi on a Smart TV
If your smart TV runs a newer version of the Android TV operating system, you're in luck! It's easy to install Kodi on these devices, opening up the entire ecosystem of third-party and official Kodi add-ons. All you need to do is access the Google Play Store and install. Note that some TVs may prevent you from doing this, even if they run the right operating system. Your performance can be a little sluggish, as well, so install and stream with caution.
Launch the Google Play Store by selecting the icon in your TV's menu.
Sign in with your Google account.
Select the search bar and type in "kodi"
Click on the icon, then click "Install"
After a few moments Kodi will appear on your apps menu, ready to go!
Remember: if you're using Kodi, always activate a VPN on the same device. Smart TVs running Android OS also support a number of VPNs by default, including our recommendation above. Install and sign in first, then stream with complete privacy.
Best Kodi-Compatible Smart TVs
If you're in the market for a new smart TV, why not pick up one that will let you watch a wider range of content? More and more TVs are turning to the Android TV operating system to power their streaming apps. This is excellent news for Kodi fans, as the software can be installed with just a few clicks. Check out some of the best Kodi compatible smart TVs below and get ready to supercharge your next movie night.
Sony XBR – A thin 4K compatible series of smart TVs that run Android like a dream. XBRs are stunning to look at and provide an amazing picture no matter what you're watching. Best of all, you can install Kodi straight from the app store, no fuss.
Philips 6800 – Ultra thin, 4K compatible, and powered by Android TV, Philips' 6800 line of smart TVs are excellent choices for watching movies through Kodi, and they're pretty friendly on your budget, too.
Sharp Aquos – Although most Sharp TVs use a custom operating system, newer models are being released with Android TV at the helm. This means easy access to Kodi and a ton of other movie and TV watching apps.
Can't Install Kodi on Your Smart TV? Try These Workarounds!
The vast majority of smart TVs on the market simply can't run Kodi. Some compatibility issues make custom ports impossible, and others are just too underpowered to stream movies through Kodi and its add-ons. The good news is that there are dozens of other ways to add the Kodi experience to your smart TV. Check out some of our favorite alternatives below!
Amazon Fire TV – Inexpensive Kodi Streams for Any Smart TV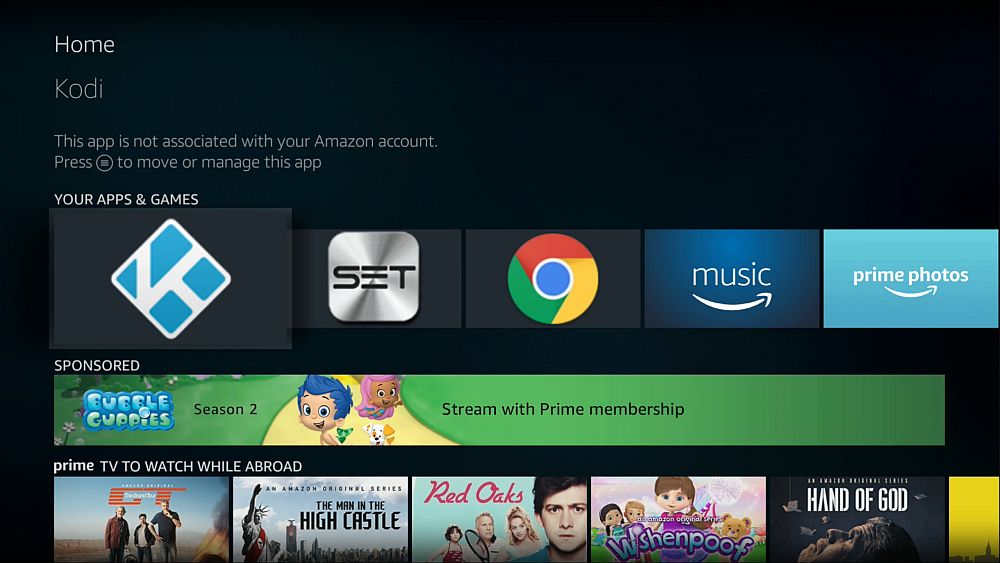 Amazon has a two fantastic movie streaming devices called the Fire TV and Fire TV Stick. The former is a set top box that plugs into your TV and adds a ton of new video options, including Amazon's own Prime streaming service. The Fire TV Stick is a less expensive and portable version of the set top box that offers the same functionality in a smaller package. Both are wonderful movie devices, and both run Kodi without any problems.
Installing Kodi on an Amazon Fire TV Stick or set top device is laughably simple. You can do it in just a few minutes, and you don't need to be a tech genius to get it done. You can also install a VPN on your Fire TV device for better privacy, making this one of the easiest, safest, and least expensive ways of watching Kodi on your smart TV.
Run Kodi on Raspberry Pi – Cheap and Customizable
If you've got a little more time on your hands and don't mind a little command line manipulation, installing Kodi on a Raspberry Pi is an excellent way to stream movies to your smart TV. Basically all you need is a Pi device, an HDMI port, and a quiet afternoon you can spend working on the setup.
If you're new to the Raspberry Pi community, follow the official Kodi installation guide for detailed instructions. The Kodi wiki also has a full page dedicated to tweaking, optimizing, and installing Kodi on the Pi. And don't forget to install a VPN on your Raspberry Pi, as well!
Kodi on Apple TV – All Your Media Everywhere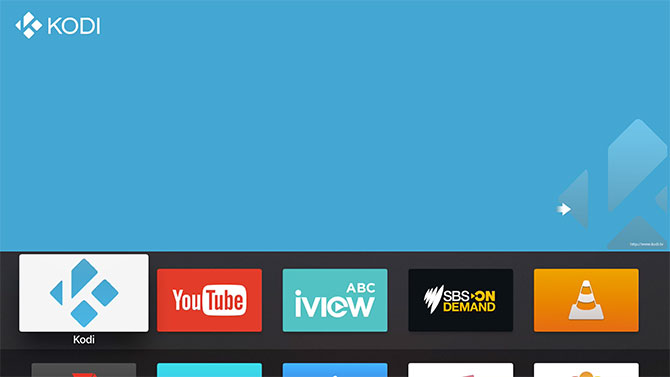 Most Apple and iOS products are locked down in an effort to keep sketchy apps away from trusting users. With a little time and the right tutorials, however, Apple TVs can be a surprisingly comfortable home for Kodi. We have a complete guide on how to install Kodi on an Apple TV, covering everything from the original hardware versions all the way to more modern releases. You'll need time and some technical knowledge to get it done, but once you're finished there's nothing like seeing that Kodi logo on your Apple TV device.
Alternatives to Kodi – Plex and Sling TV
One theory explaining why smart TV manufacturers exclude Kodi is to encourage people to use built-in apps with similar functionality. Kodi's open source nature gives you a ton of movie, TV, and international streaming options, but when you can't physically access the software those features don't do you much good! Even if your smart TV doesn't support Kodi, there are a few programs with similar features you can install to stream videos and custom content.
Plex – Plex does a lot of things Kodi does, with a few extras. One of the biggest bonuses is the ability to stream downloaded videos from one device to another. Install Plex on your PC, for example, add the app to your smart TV, then stream content wirelessly. Most smart TV interfaces have support for Plex built in, making this a viable option when you can't use Kodi.
Sling TV – Sling TV is an a la carte TV service that lets you purchase live channels and watch them at your leisure. No crazy packages to buy, just the content you want at extremely low prices. Almost all smart TVs support Sling TV out of the box, as well. You can even unblock Sling TV and watch it abroad!
Best Kodi Tips from Our Users
How do you watch your favorite shows on Kodi through your smart TV? If you've got a clever workaround or know of a fool proof method, share it in the comments below!