We are reader supported and may earn a commission when you buy through links on our site.
Learn more
How to Watch Peacock from Anywhere for Free – Tiers, Streaming, Content
NBC has been cooking up Peacock for a while now, initially releasing the platform for Comcast users only, before releasing it unto the public in mid-July. Thankfully, given the platform's many tiers, anyone can watch the content from abroad for free with a little bit of VPN Help.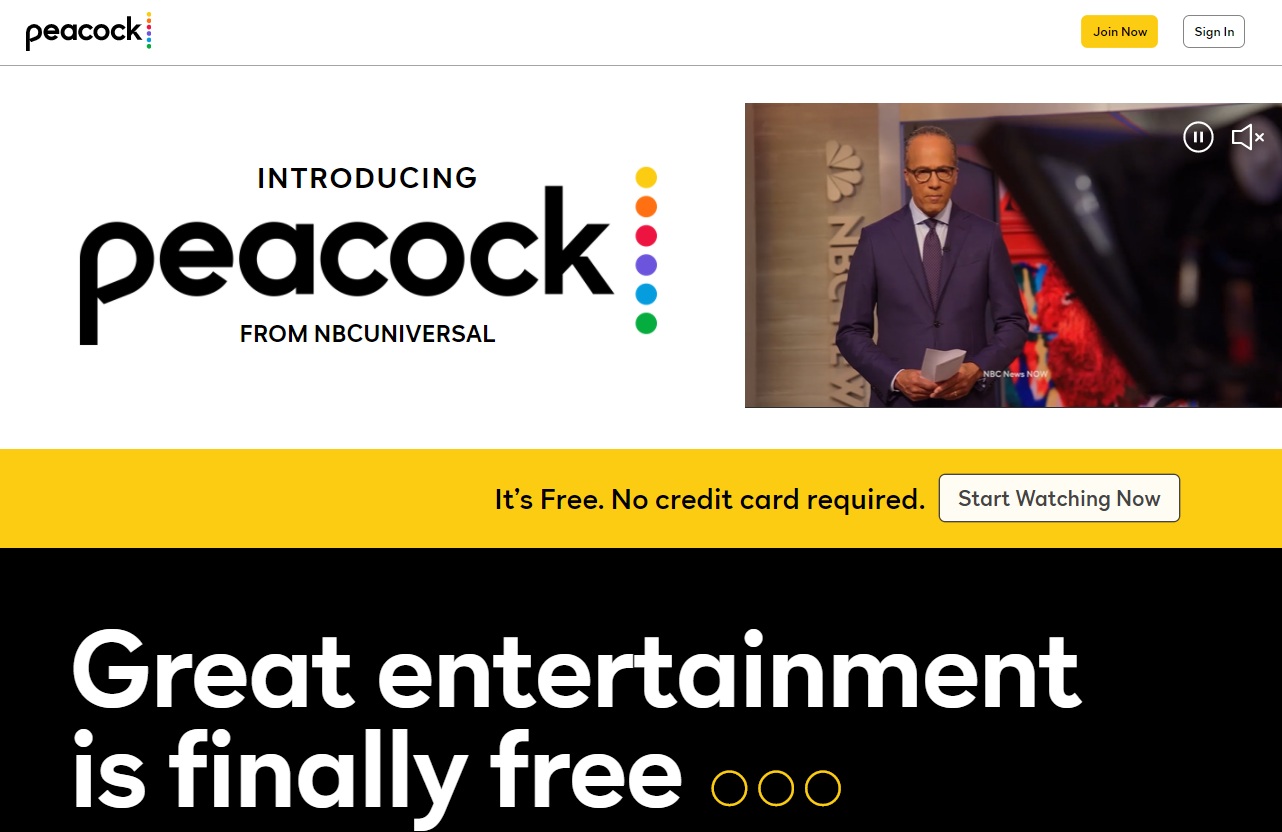 Peacock comes with a bunch of titles we're sure you're a fan of – pretty much anything that NBC has ever made and then some.
First, however, we need to discuss how you can enjoy this service from anywhere in the world. As you may already assume, the service is geoblocked, which means that you can only access it if you are in the United States. A VPN, however, will help you reach any content you want, regardless of your actual location.
How to watch Peacock from abroad
VPNs are some of the most useful tools around, whether we're talking about accessing platforms are blocked for you or protecting your privacy online. You see, VPNs route your Internet connection through their own servers, encrypt everything, and then assign a new IP address to your device. That address will match those in the area of your chosen server, so when you try to access a local service they'll think you're in that specific city.
If you don't know which VPN to use, we have one recommendation – NordVPN. This one performed best during our testing and it also helps that it has thousands of servers in close to 100 countries in the world.
Here's how you can do this:
First, you'll need to subscribe to NordVPN. They offer 3 months for free and a huge discount for the 2-year plan, so grab that deal!
Get the right apps and sign into your account. Find a server in the United States and connect to it.
Load Peacock when the connection is established and start watching your favorites.
Is this method foolproof?
One of the things we noticed over the years is that not all VPNs are created equal. Sure, the mechanics are the same, but not all VPNs will offer the same quality experience. In fact, many VPNs won't even manage to bypass the geoblockade and the platform will continue to block your access.
We've generally had a great experience with NordVPN, but it doesn't mean you can't get blocked. In order to fix the problem you can start by clearing your browser's cookies and refreshing the Peacock page or reloading the app. If that doesn't fix the issue, you can contact the Customer Support team at NordVPN. Once you explain your situation, they'll direct you to a server that works with Peacock or any other service you may want to access. Of course, you can also switch servers on your own, but NordVPN's Support team will certainly save you some time.
Editor's note: NordVPN is our #1 choice for unblocking Netflix. Sign up for the 2-year plan with NordVPN at $3.49 per month, as well as 3 months for FREE. A 30-day money-back guarantee is included on all plans, so you can cancel any time and get your money back.
Why not use a free VPN?
One of the things we quickly learned about VPNs is that using "free" tools is a bad idea. Over the years, security researchers have found infected apps with alarming frequency. Apps posing as "free VPNs" were actually shells carrying Trojans and other types of malware.
This means that people's data was fed directly to cybercriminals to then be used for anything from identity theft, financial fraud, blackmailing, phishing, or even to hurt your employer.
Even if the VPNs are not carrying malware, we still don't recommend them. Free tools of this nature have few servers at their disposal, but numerous users. As the servers get overcrowded, your Internet speeds will drop to such levels that streaming any type of quality video is near impossible.
Furthermore, free VPNs are also blacklisted most often than not, so you won't even be able to access the platforms in the first place.
What should I know about Peacock?
There are quite a few things you should know about Peacock and we're going to dive into them immediately – subscription options, prices, what apps they have, and the content you can watch.
Peacock Tiers
Now that Peacock is finally available, you should know there are several tiers you can enjoy.
Peacock Free
Ad-supported
About 7,500 hours of video
Episodes of running shows are available the day after they air
Peacock original shows are available only partially
Curated genre channels – E.g. SNL Vault, movies, daily news, sports, classic series
Peacock Premium ($4.99/month)
Some ads
About 15,000 hours of video
Peacock original shows in full
Episodes of running shows available the day after they air
Early access to late-night talk shows – E.g. The Tonight Show Starring Jimmy Fallon, Late Night with Seth Meyers
Complete classic series, movies, daily news, sports
Telemundo Spanish-language series
Live Premier League
Kids shows and movies
Peacock Plus ($9.99/month)
No ads
Everything included with Peacock Premium
Offline access on mobile (coming soon)
Peacock Apps
Peacock is available on multiple platforms:
Android
Android TV
Apple TV 4K and Apple TV HD
Google Chromecast
Comcast Xfinity X1
Comcast Xfinity Flex
Apple iPhone, iPad and iPod touch
LG Smart TVs
Sony PlayStation 4 & PlayStation 4 Pro
Microsoft Xbox One S and Xbox One X
Vizio SmartCast TVs
Folks at NBC have also announced that Peacock Premium would be offered for free for a period of time to certain users.
Xfinity Internet customers get Premium for free, but can pay $4.99 for Premium Plus
Cox subscribers get Peacock Premium for free
Android and Android TV users who sign up for Peacock Premium through Google Play will get 3 months for free.,
What to Watch on Peacock
Peacock will feature a bunch of new and original shows such as the ones below:
Brave New World (Demi Moore, Harry Lloyd, Jessica Brown Findlay)
The Capture (Holliday Grainger, Callum Turner, Laura Haddock)
Intelligence (David Schwimmer, Nick Mohammed)
Where's Waldo
Cleopatra in Space
Curious George
There are also going to be loads of beloved shows and moves available:
America's Got Talent
World of Dance
The Titan Games
Songland
Everybody Loves Raimond (with Premium)
Two and a Half Men (with Premium)
30 Rock
Suits
Ray Donovan (with Premium)
Frasier
Downton Abbey
Law & Order (with Premium)
Cheers
Jurassic Park – The Lost World
The Matrix trilogy
Tully
Ted (with Premium)
Atonement
Mummy
The Bourne Identity
I Am Ali
Nanny McPhee (with Premium)
Shrek (with Premium)
Parting words
The best thing about Peacock is that anyone can enjoy the free tier, even from abroad, without having to subscribe to the service in any way, especially since this can prove to be a bit more difficult since a US card is required. Nonetheless, the free tier should do just fine and if you have NordVPN, you'll watch everything rather easily from any corner of the world.