We are reader supported and may earn a commission when you buy through links on our site.
Learn more
How to Stream from PC to Firestick – Best Methods
Did you know you can mirror content from your PC onto your Amazon Firestick? If you're not quite sure how it works, we explain the process in today's article–sharing a few tips on how to get the most out of your streaming device with a VPN along the way.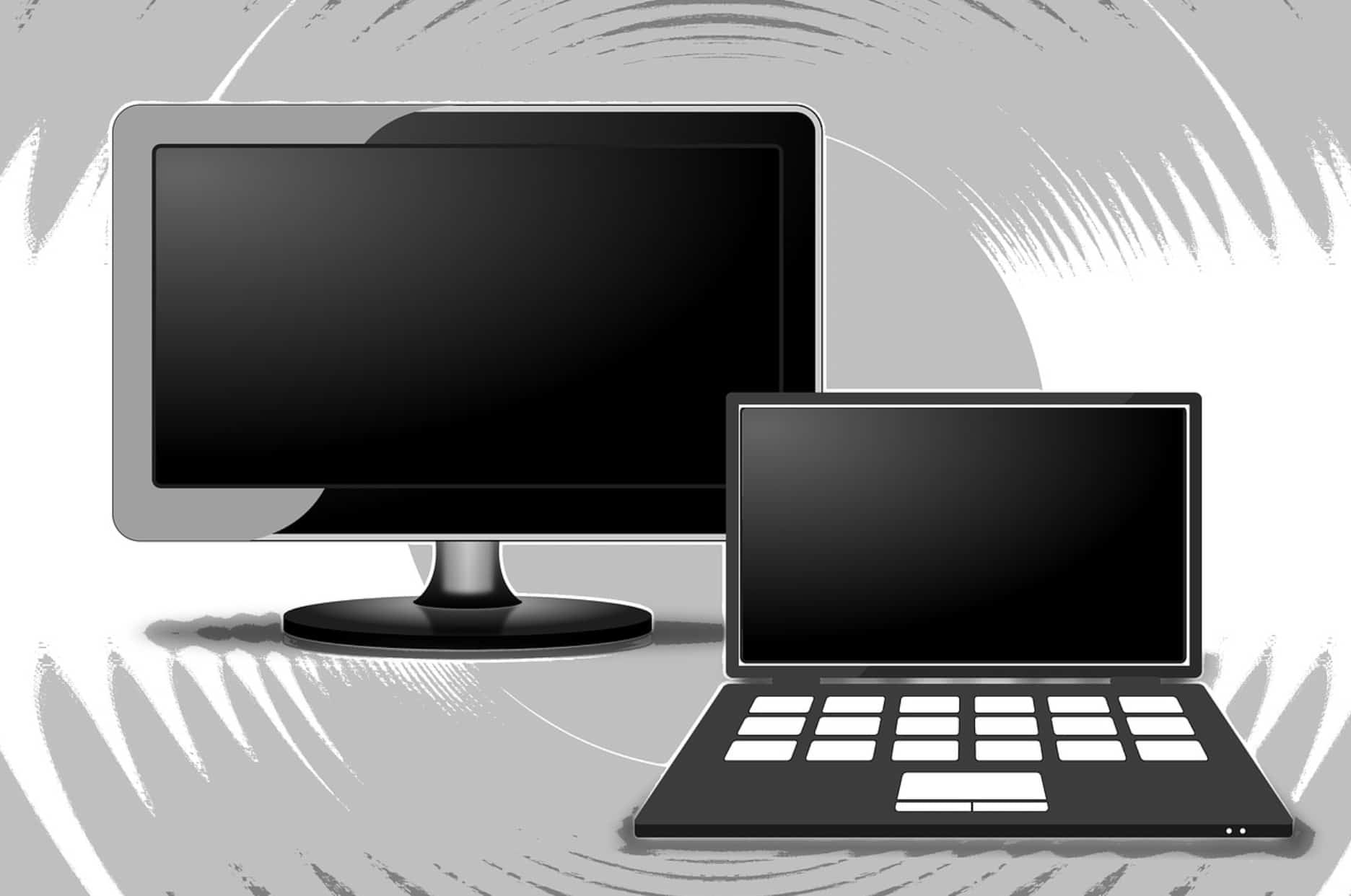 When it comes to possible uses for Amazon's Fire TV and Fire Stick devices, the potential is practically limitless. The devices are inexpensive, easy to use, easy to hack for expanded functionality, and offer a wide range of streaming and entertainment sources, including the ability to play games. Once you've got a Fire device hooked up to your TV, you'll never be bored again!
Getting the most out of your Firestick can also include things like mirroring or casting other devices directly to your TV, and even streaming content from one piece of hardware to another. Fire has a built-in receiver that makes some of this extremely easy to do, especially if you're using a PC. We've already covered how to cast iPhone to Fire TV, and in the space below, we'll discuss how to stream your PC screen straight to Fire Stick.
30-days money back guarantee
Protect your privacy on Fire Stick with a VPN
No matter where you live, work, or travel, there's always the chance someone is monitoring your online activity. It could be a mass surveillance program put in place by the local government, a cyber criminal stalking people at a cafe, or even your own ISP recording and storing logs of every website you visit and every file you download. This happens even when you're using Fire TV, which means you should take precautions to protect yourself there, too.
The easiest and most effective way to stay safe online is to encrypt your traffic. VPNs are the best way to do this, and they work like a dream on Fire TV. With a good VPN, your data gets encrypted before it leaves your device, locking down private information so no one can monitor your activity or discover your location. VPNs make it easy to stay safe with just a few clicks.
NordVPN – Best VPN for Firestick and Fire TV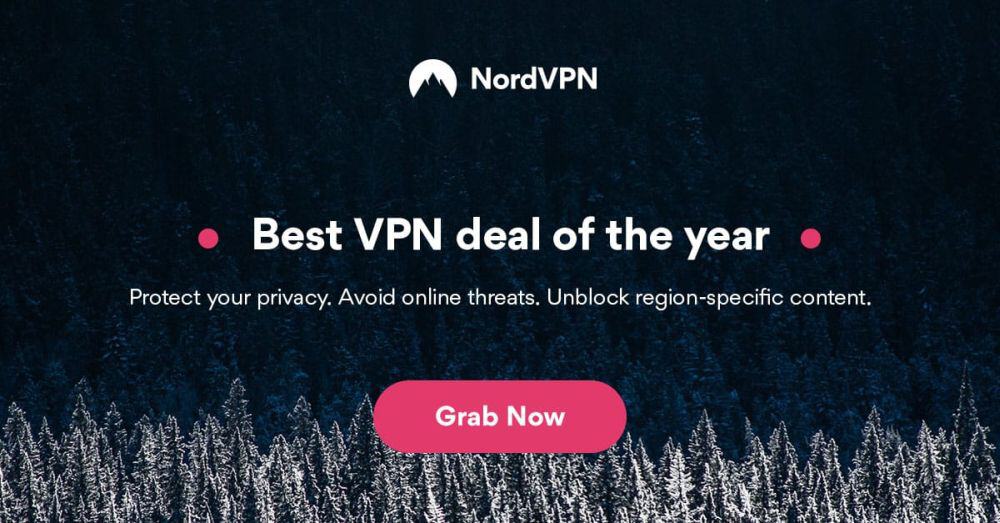 NordVPN comes highly recommended for a wide variety of VPN use-cases. But perhaps the most popular use is to access streaming content restricted by unfair geoblocks. So if you thought your Firestick had access to an impressive library before, NordVPN blows the lid off and removes all regional restrictions to what you can and can't watch.
This is accomplished via NordVPN's amazing network, encompassing more than 5,800 servers in 59 countries. Each connection comes protected by the unbreakable NordLynx encryption, though you can switch to other protocols including OpenVPN, IKEv2/IPSec, L2TP, and many more. It's fair to say there are very few ISPs, government firewalls, or local Wi-Fi restrictions capable of keeping you from the content you want to access.
Additionally, NordVPN features SmartPlay, which automatically adjusts smart DNS settings to bypass even the most sophisticated VPN blocks like those imposed by Netflix. And with its robust network, you never have to worry about slow connection speeds that lead to buffering. Finally, we wholeheartedly recommend NordVPN for their dedication to your anonymity, as evidence by the industry's best no-logging policy.
Read our full NordVPN review.
Pros
SPECIAL OFFER: 2-yr plan (68% off - link below)
Different IP addresses aervers
2,048-bit SSL keys and DNS leak protection
No logs and encrypted connections for total privacy
Live chat support is available.
Cons
Automatic server selection can be unreliable
Sometimes slow in procesing refunds (but always do).
What's required to stream from PC to Firestick?
Both of Amazon's main Fire TV products are great ways to transform your TV into a fully connected media center, complete with screen mirroring, casting, and PC streaming capabilities. You'll need to meet a few basic requirements before you can jump in and get started, though.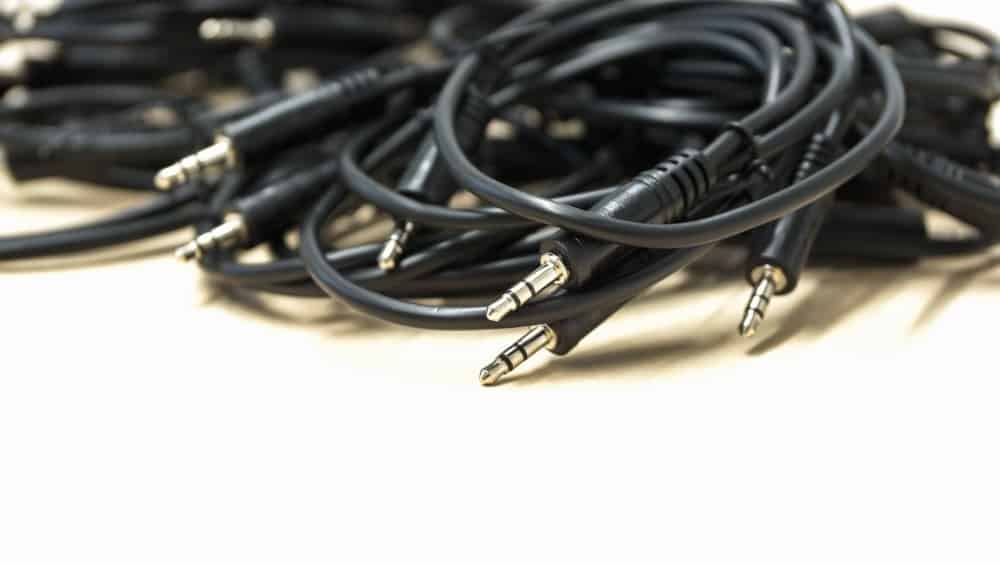 Mac or Windows hardware
It can make a big difference if your PC runs Mac OS or Windows 10, and it all comes down to apps. Mirroring on either device is a pretty straightforward affair, but if you want to stream full videos from PC to Fire TV, you need a more robust solution. This varies between operating systems, so make sure you read the requirements for each suggestion below before you begin.
Casting or streaming? Know the difference
Mirroring your PC screen to Fire TV is one thing, but streaming full video is another. The main reason behind this is that videos need both audio and visual output, and the connection needs to be fast enough to display dozens of frames per second. Many mirroring solutions simply can't keep up with good, high quality videos, which means you'll often need to seek a dedicated solution to stream from your PC to Fire TV.
A fast Fire TV
Older models of Fire TV are capable of streaming content from a PC to your television screen. Many users report difficulties with the devices keeping up with HD and 4K content, however. If you're using an older first or second generation Fire TV, you might want to consider upgrading before streaming from a PC. Newer models of both the Fire TV box and Firestick work just fine with mainstream casting solutions, and they're remarkably inexpensive, too.
A reliable home Wi-Fi network
Both your Fire TV and PC need to be connected to the same Wi-Fi network in order for most streaming solutions to work. There are exceptions to this, but in general it's a best practice to use apps and devices that work over the same connection, as this produces a better quality and more reliable stream.
Apps and software
Depending on your needs and your operating system, you may need to download and install an app on both your Fire TV and PC device. These apps can be free or charge a monthly subscription fee depending on the available features. Make sure both apps are running and connected when you attempt streaming, as well.
Stream from PC to Fire Stick – Best methods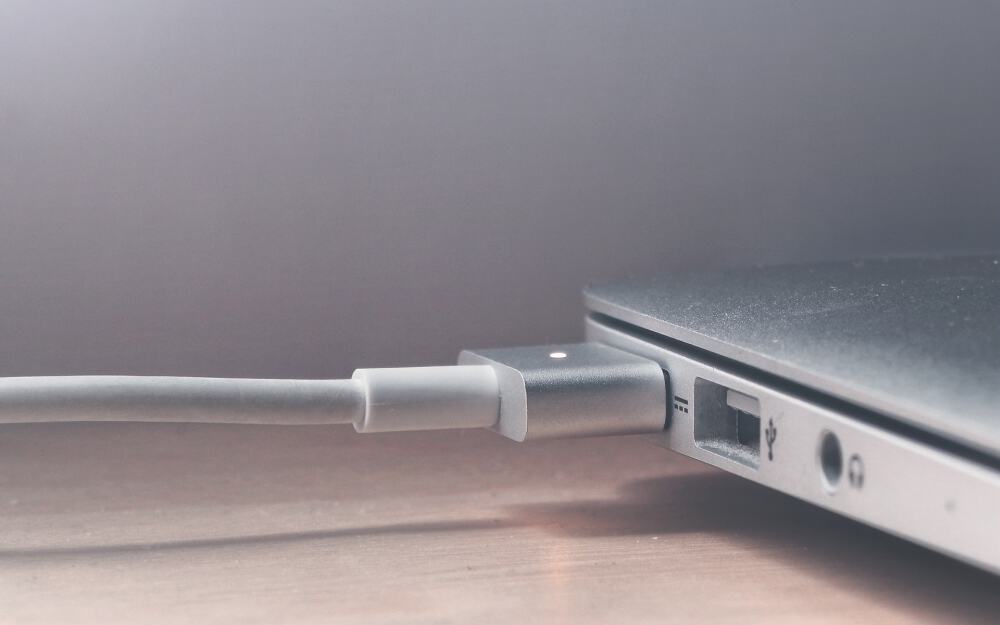 There are plenty of software solutions that let you cast, mirror, and stream content from a PC to Fire TV. The best core methods for both Windows and Mac operating systems are discussed below.
Stream Windows PC to Fire Stick
Go to your Firestick and hold the Home button on your remote for a few seconds. This brings up a menu with options to sleep, change settings, or mirror. Click the mirroring option in the center and Fire TV will start looking for a device to connect to.
On your Windows 8 or Windows 10 computer (Windows 7 isn't supported without additional third party hardware), look in the lower right corner of the screen to find the notification icon. It should look like a small text message box, and it may or may not be an empty outline. Click the notifications icon to open the Windows action center, then click Connect.
You should now see Fire TV listed in the Connect screen. Click your Fire device on the list and Windows 10 will initiate the mirroring/casting process. Depending on the content you're streaming, you may find this solution works perfectly for videos and other high quality media. If things look a little choppy, you may want to see the alternative streaming option discussed below.
You may notice the screen stream is small or difficult to see. You can fix this by changing the resolution on your Windows device. Right click on your desktop environment and choose Graphics Properties. In the menu that opens, choose Display, scroll to Resolution and select 1280×720. The screen may flicker and mirroring may temporarily disable, but once the setup recovers, you'll be streaming once again.
Stream Mac OS PC to Fire Stick
To stream and mirror content from Mac PCs to Fire TV, you'll need to take advantage of AirPlay. This should work by default from your Apple device, but you'll need to perform a little setup work to get Fire Stick streaming ready to go.
Start by downloading a compatible app to your Mac device. We recommend AirPlayMirror Receiver or AirBeamTV, both of which are discussed below. Install the app of your choice on your PC, then install the Fire TV version on your Fire device.
Once both apps are set up and on the same Wi-Fi network, you can switch them on and enjoy steamless mirroring and video streaming. The apps take advantage of Apple's AirPlay technology to deliver high quality video from one device to another, just like Chromecast.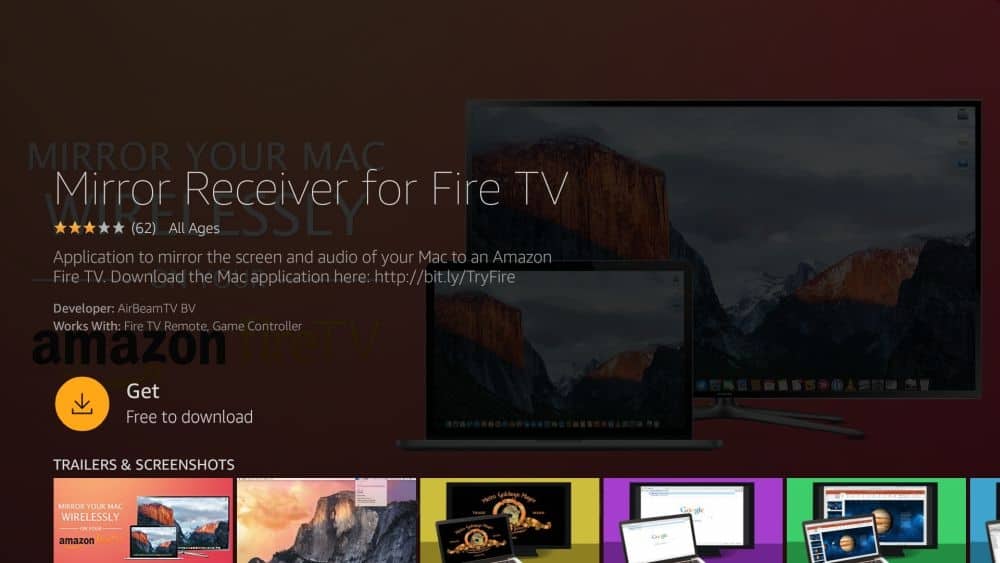 There are dozens of apps that claim full compatibility with Mac, AirPlay, and Fire TV. Below are two of the more reliable ones we've found to work best with the hardware in question.
AirPlayMirror Receiver
AirPlayMirror is an all-purpose mirroring app that works for both iOS and Mac. With it you can cast from up to four Apple devices at once, watch YouTube or Netflix, and play any media content from iPhone or Mac, including photos, images, and videos. The app isn't free but it does come with a 15 minute trial version so you can test things out.
To use AirPlayMirror, start by installing it on your Fire TV. Open the app and enable your device as a receiver, then grab your iPhone and enable AirPlay. Choose your Fire TV from the AirPlay receiver list. Connect the devices, then pick content on your iOS hardware and start casting. And if you get stuck, see the instructions about how to install how to install AirPlayMirror.
AirBeamTV Mirroring Receiver
AirBeamTV's Mirroring Receiver passes everything from videos to music, screenshots, photos, and more directly to your Fire TV, all without the need for cables or additional hardware. It's billed as a Chromecast alternative, and it works like a charm. You'll need to purchase the full version to use it, but apart from that there's nothing standing between you and full-speed screen mirroring.
To get the casting app up and running, start by installing AirBeamTV Mirroring Receiver on your Fire TV. Next, purchase and install AirBeamTV on your Mac. When both apps are running and connected, you can send content from your Mac PC device straight to your Fire TV.
Alternative way to stream from PC to Fire TV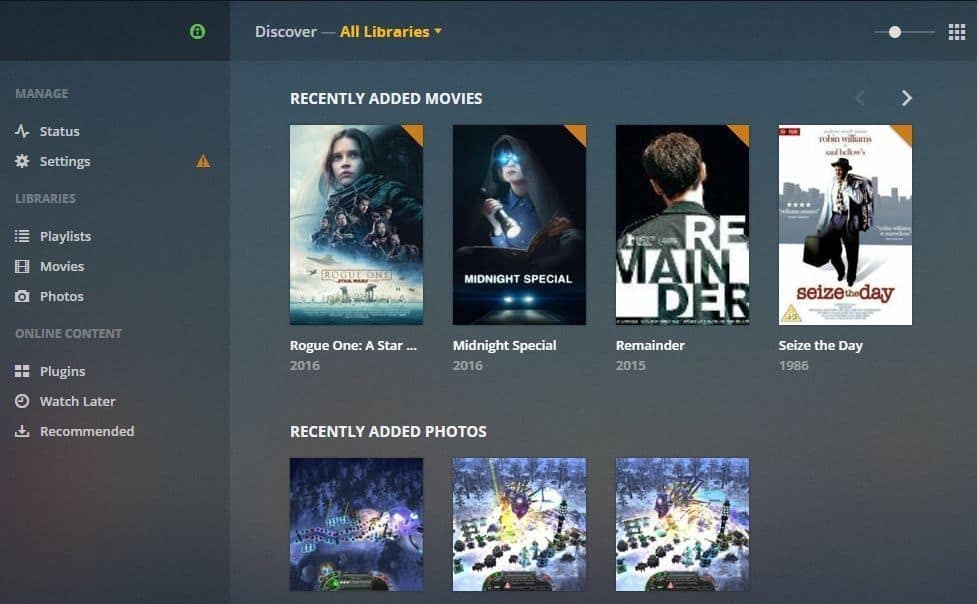 The basic solutions for streaming from Mac and Windows PC to Fire Stick will work for most people. If these methods don't quite cut it, however, feel free to check out the alternatives listed below.
Plex Media Server
Plex has long been one of the most convenient ways to start streaming media from a PC to your TV. It works with a massive range of devices by default, everything from Apple TV to Roku, Fire Stick, Android TV, smart TVs, and so on. Using it is often as easy as installing the app and connecting to your home server. All you have to do is add your media to the custom library, then enjoy.
Need a hand setting everything up? See our full guide on how to run a Plex Media Server and stream to and from just about any device!
Miracast Technology
Miracast technology provides a simple method of streaming content from one device to another. It's built into a lot of modern hardware, including Fire TV, Firestick, Roku, and Windows 10 tablets and PCs. This means that right out of the box you'll likely have a great solution to sending content from your PC to your TV screen, no added apps required.
ScreenBeam
If your hardware doesn't support Miracast streaming, you'll most likely need to examine third party solutions to add the feature. ScreenBeam transmitter is a good entry point. The tiny device plugs into your hardware's USB slot and enables Miracast transmissions with just a few clicks. You can use it to send content directly to your Fire TV without having to install any new apps. Just plug it in and go.
Streaming not working? Try these solutions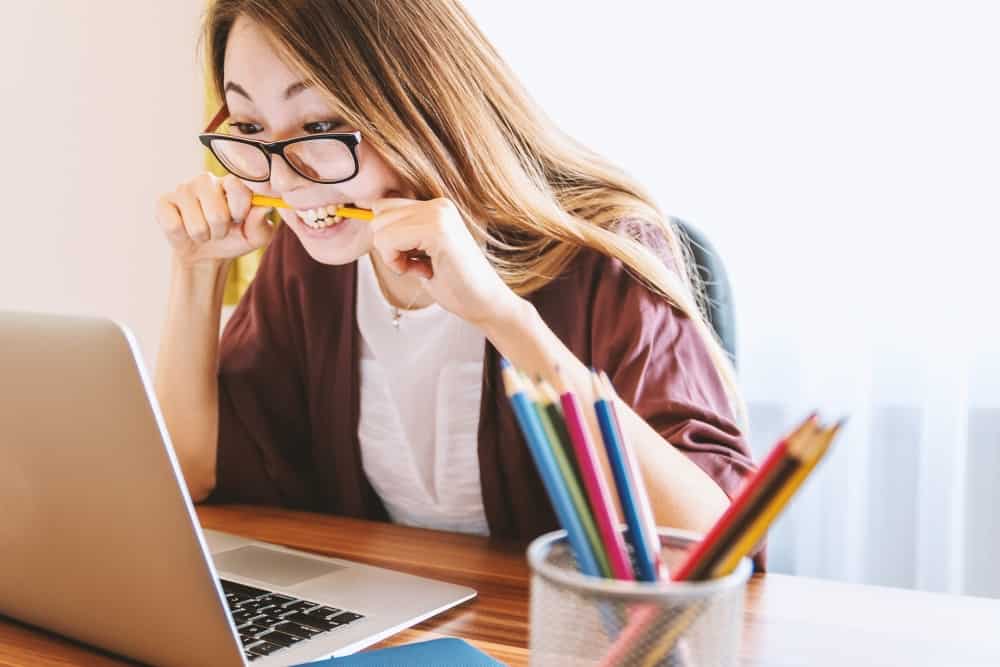 Getting content to mirror or stream from your PC to Fire Stick generally works without any hitches. In case you do run into trouble, though, there are a few common errors and easy solutions you can try out.
Fire TV not found
If you turn on mirroring from your Fire TV but don't see the device showing up on your PC interface, chances are there's a temporary problem with the connection. Try switching mirroring off for a moment, then turning it back on to see if that resolves the issue. If it doesn't, ensure that your Fire and PC devices are using the same Wi-Fi network, otherwise they can't see each other to start the streaming process.
Casting icons not available
If you're using a Windows 10 device and the "Connect" option stays grayed out, you're probably using hardware that doesn't natively support Miracast. Streaming from this PC to your Fire TV won't be possible using conventional methods. Instead, check out some of the alternatives listed above for good quality and fast solutions.
Slow, choppy, unreliable streams
Poor quality stream casting can have a variety of causes. For most users, it usually comes down to their PC. You may need to perform a software or driver update to make sure your device has all the latest fixes and patches it needs for high quality streams.
Windows users should receive automatic updates for their driver software. If you're having trouble mirroring, press the Windows button on your keyboard and type in Settings. In the search box type "driver", then click the Check for Updates option. You'll be taken to a separate settings screen where Windows will automatically search for system updates available to download and install.
Mac users can check for OS updates by going to the System Preferences menu and clicking Software Update. The PC will look for new content automatically and prompt you to install it if anything is available.
Mirroring while using a VPN
VPNs have no affect on screen mirroring, casting, or media streaming in general. It may seem like they would, since they create a cloak of anonymity that masks your devices from the outside world, but if you're streaming from PC to Fire TV on your home network, a VPN won't interfere at all. Use our quick guide below to set things up so you can stream safely and securely.
Open a web browser on your Mac or Windows PC, then sign into your VPN account. Download the apps for both your Firestick and PC operating system. If you use IPVanish above, for example, this is a fast and easy process. Grab the file for PC first, then click the link to the Amazon appstore and send the Fire TV VPN to your device remotely.
Install the VPN on both of your devices. Launch the software on PC and sign in using your VPN credentials. Most apps will automatically connect to a fast server as soon as you launch. There's no need to change servers unless you need an IP address in a specific country (most people don't). Now repeat the sign-in process with the VPN on your Fire Stick.
After you've completed the steps above, follow the mirroring/streaming instructions in the previous sections. Try the default methods first, and if they don't work, switch to one of the alternatives. Either way, the VPN shouldn't interfere with your connection. In fact, it will ensure that any data leaving either device is fully protected by encryption, creating a safe space for your information.
Conclusion
Amazon's Fire TV and Fire Stick are truly amazing devices. They give you instant access to movies and TV shows from a wide variety of sources, not to mention dozens of amazing casual and mobile games. With the streaming guides above, you can even use a Fire device to send content from your PC straight to your TV, transforming your living room into an all-in-one entertainment station!
All ready to start streaming from your PC to a Firestick? What's the first TV show or movie you plan on watching? Share your story in the comments below!