We are reader supported and may earn a commission when you buy through links on our site.
Learn more
How to Unblock HBO GO in the UK
HBO's premium content has fans all over the world–namely the UK–but sadly HBO Go is unavailable outside the US. Today, we show you how to bypass unfair geoblocks with a VPN, bypass ISP throttling, and enjoy buffer-free streams anywhere in the world.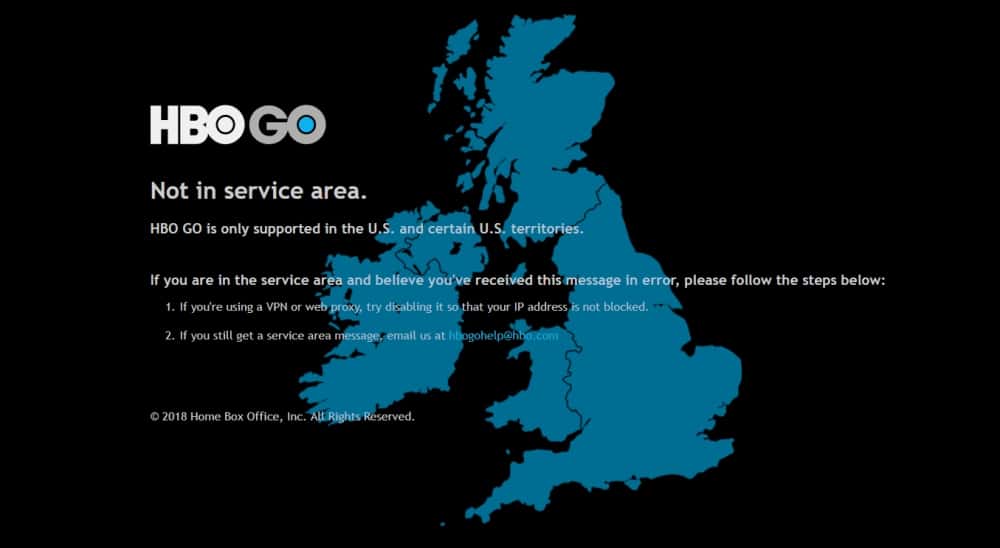 HBO has some of the most popular television shows in the world. Game of Thrones is by far the biggest hit, but there's also Westworld, Curb Your Enthusiasm, The Wire, and countless more. Getting to these shows on your favorite devices has always been a little frustrating, however, as HBO is a premium cable channel with limited worldwide availability. Even paying users frequently encounter the frustrating "not in service area" error message, forcing them to seek their favorite shows by alternative means.
Proxies and free VPNs simply don't cut the mustard for unblocking HBO Go in the UK. Here are a few providers proven to work:
NordVPN – Best VPN for HBO – NordVPN's legion of US servers, combined with unbreakable NordLynx encryption, is your key to enjoying unlimited HBO Go content from within the UK. Outstanding customer support, zero logging, and sophisticated tunneling.
Surfshark – An affordable entry-point to the world of VPN protection that requires you sacrifice nothing in terms of features.
ExpressVPN – The classic solution to unblocking streaming sites, due to unparalleled connection speeds and incredible server uptime.
CyberGhost – Our favorite VPN to recommend to tech newbies in search of an uncluttered, intuitive interface.
HBO offers access to Game of Thrones and other programs through HBO Go and HBO Now. Both services deliver HD-quality streams to a wide variety of users, but there are some issues accessing them in certain countries, including the UK. To unblock HBO Go in the UK and enjoy all the streaming you want, you can simply install a reliable VPN service on your favorite device. We'll cover all you need to know in the article below.
30-days money back guarantee
Finding the best VPN to unblock HBO Go in the UK
Getting the right VPN is always a challenge. It can be difficult separating the good services from the flawed ones, especially if you're new to the world of online privacy. With a little research you can learn why fast VPN speeds are so important, as well as which zero-logging policies are best for the UK.
To help you get started, we've provided a list of the top criteria useful for picking out the most suitable VPNs for unblocking HBO Go in the UK and around the world. We used these same features to narrow down our recommendations list in the next section, ensuring you'll have the fastest VPN available to watch your favorite shows.
Good speeds – Nothing kills your movie streaming experience like buffering screens. A fast VPN can eliminate these altogether.
Large server network – The more servers your VPN has, the better your chances of finding a good connection.
No bandwidth restrictions – No speed caps, no throttling, no bandwidth limitations. That's the only way to use a VPN.
Strong device compatibility – HBO's apps are available on iOS and Android. In order to use a VPN with them, you need to install software on the same device.
Zero-logging policy – Your online privacy hinges upon a VPN's logging policy. All of our selected VPNs feature zero-logging policies on traffic to keep you safe while you stream.
Unblock HBO Go in the UK with these VPNs
We used the criteria above to select the VPNs best-suited for unblocking HBO Go in the UK on any device. Each one is fast, safe, secure, and incredibly easy to use.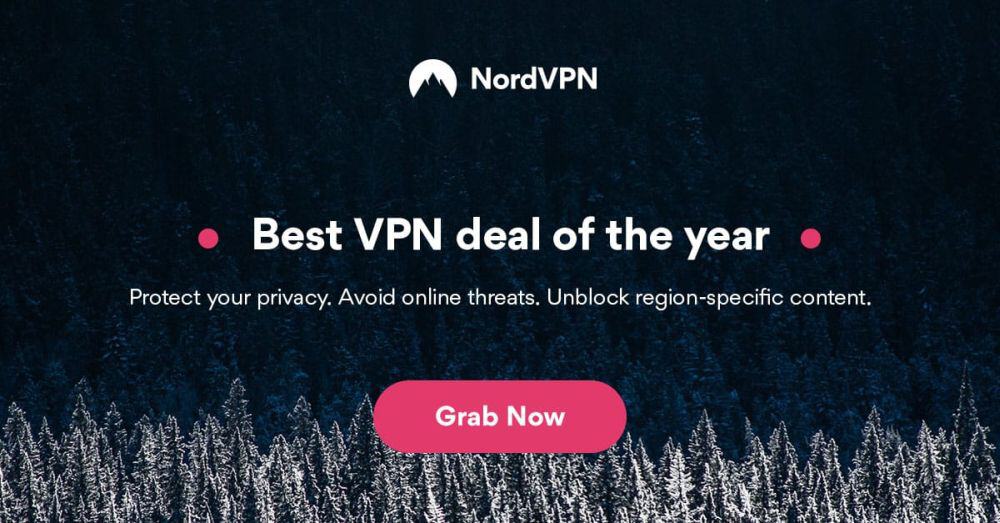 NordVPN is a popular VPN with a large network of fast servers and apps that are extremely easy to use. As soon as you join NordVPN, you get instant and unlimited access to over 5,100 servers in 62 countries, one of the largest networks in the online privacy business. This huge amount of variety delivers incredible speeds no matter where you connect from. It also allows NordVPN to offer unique click-to-activate features like double encryption, protection from DDoS attacks, and onion routing over VPN.
NordVPN includes everything you need to stay safe online, from 256-bit AES encryption to DNS leak protection, an automatic kill switch, and a zero-logging policy that covers time stamps, DNS requests, IP addresses, and traffic, and so much more. It's extremely easy to use on any device, offering apps for PC, Mac, Linux, iOS, Android, and other platforms. When you need solid, fast protection, and unparalleled unblocking features, go with NordVPN.
Read our full NordVPN review.
Pros
Servers optimized for unblocking Netflix
5,400+ servers globally
Zero leaks: IP/DNS/WebRTC
No logs and encrypted connections for total privacy
Money back guarantee policy.
Cons
Some servers can be unreliable
Apps can be a bit cumbersome to use.

Surfshark holds a special place in the hearts of budget-minded streaming aficionados–and for good reason. It offers some of the most reliable access to services like Netflix and HBO Go, and it's not just because of their NSA-grade 256-AES-GCM encryption. Notably, each Surfshark server has the ability to configure smart DNS settings and enable obfuscation to counteract VPN blocking methods like those used by streaming giants. The end result is a seamless experience that "just works" to unblock your favorite American content in the UK or abroad.
What's more, Surfshark's RAM-only network infrastructure is not only fast and stable, but utterly secure. After all, it purges memory banks of any metadata which could be used to identify your traffic, ensuring your anonymity. This right to privacy is further enshrined in an independently audited no-logging policy.
Additional protections include IP/DNS/WebRTC leak protection, a kill switch, and even ad/tracking/malware blocking courtesy of the CleanWeb toggle. Protect unlimited devices with a single Surfshark subscription–and enjoy perhaps the best value for money in the industry.
Pros
Unblock 15 international Netflix libraries, including the US and Japan
Unlimited server switching
Clean, dead-simple app interface makes constant security a no-brainer
Absolutely no logging of connection data, IP addresses, bandwidth used, or traffic
24/7 live chat ensures maximum uptime.
Cons
Speeds occasionally suffer a noticeable drop
Power users may wish for more settings to fiddle with.
Read our full Surfshark review.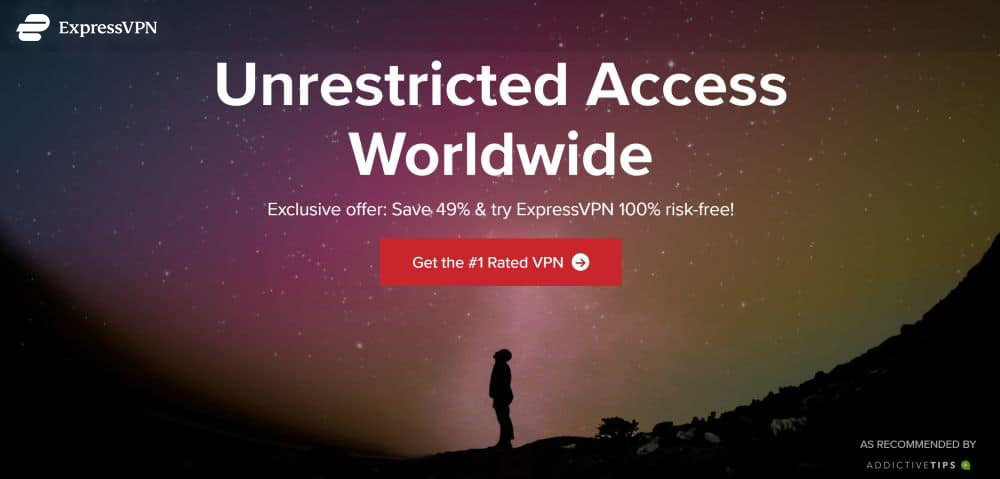 ExpressVPN has the server network and software to make it one of the fastest and easiest to use VPNs on the market. It's also one of the most popular VPN services around, owing to the fact that anyone can use it to stay safe and secure online on just about any device, all with a few simple clicks. You can get started with ExpressVPN and unblock thousands of sites worldwide on PC, Mac, iOS, Android, and more, and you never have to worry about complicated configurations or setup processes. With ExpressVPN, you can take back the free and open internet in a matter of seconds.
ExpressVPN offers a wide range of privacy features to keep you safe. Data sent to and from your device is secured with 256-bit AES encryption and backed by a strict zero-logging policy on all traffic, DNS requests, and IP addresses. Everything is also protected by an automatic kill switch and DNS leak prevention features, as well. All of these work in concert with ExpressVPN's huge network of over 2,000 servers in 94 different countries, giving you a fast and secure connection anywhere in the world.
Read our full ExpressVPN review.
Pros
SPECIAL OFFER: 3 months free (49% off - link below)
Super fast servers (minimal speed loss)
Torrenting allowed
Strict no-logs policy
24/7 Live Chat.
Cons
Slightly more expensive than some other options.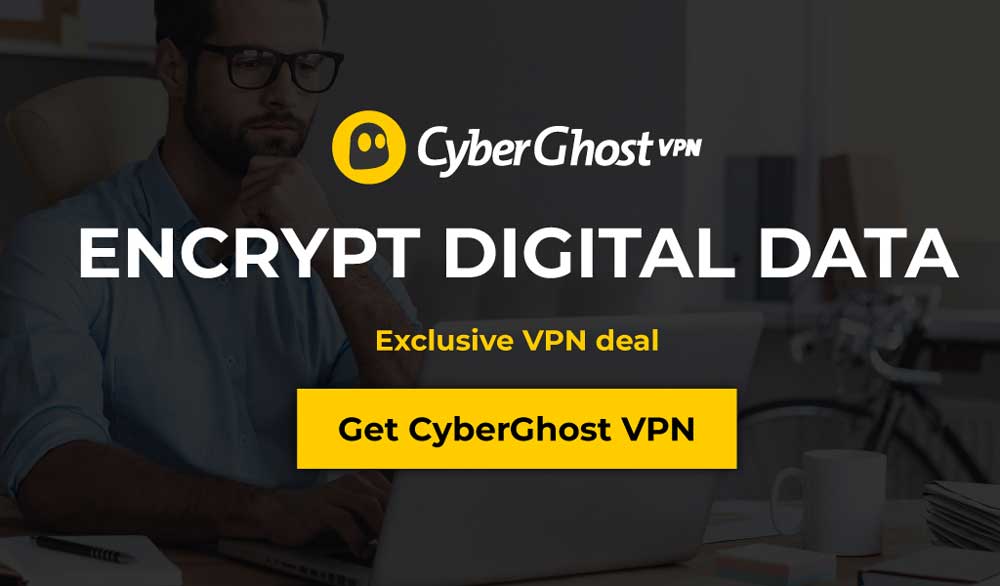 CyberGhost provides an incredible VPN experience for all of its users, one that's fast, easy to use, and surprisingly secure. A lot of these benefits come from the company's intuitive apps software that run on nearly every device, including iOS and Android, smartphones, desktop PCs, tablets, and laptops. Users can freely access CyberGhost's huge network of over 2,400 servers in 60 countries, all with unlimited data and no restrictions on speed or server switching.
CyberGhost's privacy features keep users secure with 256-bit AES encryption on all data, a zero-logging policy on traffic, time stamps, and IP addresses, and both DNS leak protection and an automatic kill switch. These features hide your identity each time you go online, allowing you to connect with fully encrypted and private data no matter where you go. CyberGhost is ready to go right out of the box, all you have to do is sign up and enjoy.
Read our full CyberGhost review.
Pros
Unblocks US Netflix, BBC iPlayer, YouTube
Compatible with TOR
No leaks detected
Private: Strong no logs policy
45-days money back guarantee.
Cons
Some streaming sites cannot be unblocked.
How to use your VPN to unblock HBO Go
The HBO cable service is available in the UK, but HBO Go isn't. To make the most of your subscription, you can use a reliable VPN to unblock HBO Go and use it from any device within the UK. Follow the steps below to get everything set up and ready to go.

Step 1 – Installing the VPN
First you'll want to download and install VPN software on your favorite device. Create an account with one of the recommended providers above, sign into your VPN's website and download the right app. You may have to go to a separate app store to complete the download, which is fine as long as you follow the VPN's links. Install the software and launch it, then enter your login credentials to activate the connection.
Most VPN apps will automatically find the fastest server and connect as soon as you launch the app. This is okay for general usage, but to ensure you can actually unblock HBO Go in the UK, you'll want to change to a different location. This simply swaps out your UK IP address with another country, fooling the HBO Go app into thinking you've changed locations.
Open the server browser on your VPN app and find a connection in the United States. You can use other countries if you like, but because HBO Go access is guaranteed for U.S. IP addresses, choosing a server here is a safe bet. Wait a few moments for the connection to resolve and you're good to go. Minimize the VPN app and let it run in the background.
Step 2 – Verify the connection
If you're a first time VPN user, or if you're using a new VPN to unblock HBO Go, it's a good idea to verify your IP address to make sure the VPN is working correctly. This process only takes a few seconds to complete, but it ensures you're actually receiving the privacy and location variability features promised by the VPN service.
With your VPN active and connected to a server in the U.S., open a web browser on the same device and go to ipleak.net. Wait for the page to load and it will automatically run an IP address lookup. When it completes, look at the box beneath where it says Your IP address. It should say United States, meaning the connection is active and you appear as if you're in the U.S.
If you don't see the U.S., make sure you're connected to the right server. If you see the country you currently live in, you may need to check with your VPN's customer support to resolve a potential IP address leak issue. Most people won't have to deal with this, though, as VPN software is incredibly good at delivering on its promises.
Step 3 – Install HBO Go
Now that you're online and connected to a secure server, it's time to get HBO Go up and running. This should be a relatively painless process once you have a VPN activated in the background.
Start by downloading the HBO Go app for your chosen device. You can get access to it through your hardware's built-in app store. HBO Go currently supports the following platforms:
Amazon Fire Stick and Fire TV
Android (smartphones and tablets)
iOS (iPhone and iPad)
Apple TV
Chromecast
PlayStation 3 and PlayStation 4
Smart TV systems (Samsung)
TiVo
Xbox 360 and Xbox One
Once you connect and install HBO Go, sign in using your HBO subscription details. If your VPN is active and connected to the right server, you should immediately be logged into the service and will have full access to HBO Go's catalog of content.
It's worth noting that HBO has threatened to ban users who access HBO Go and HBO Now from unauthorized countries. This means that accessing their content using a VPN could result in your account being terminated, even if it's legal to do so in your area. There's no guarantee you'll be able to keep consistent access to HBO Go from the UK, even if it's fully unblocked with a VPN.
Addictive Tips does not condone any action that might break the law or violate copyright holder interests. A VPN does not give you license to break the law, nor will it provide complete protection if legal actions are taken against you. Please do your own research to determine the legality of your actions, and always access geo-restricted content responsibly.
Watching HBO without cable

Just because HBO Go isn't available in the UK doesn't mean you have to give up streaming Game of Thrones on all of your devices. HBO subscriptions are available without a cable package from a variety of digital services around the world. Many of these are much friendlier to unblocking via VPN, making them viable alternatives to HBO Go in the UK.
Sling TV
Sling TV is an inexpensive "a la carte" TV streaming service that lets users sign up and subscribe to the channels they're interested in without any fuss. You can stream Sling content on a variety of devices, and if your TV and movie needs aren't met by the basics, you can add channels to your account with ease, including HBO.
HBO began offering subscriptions through Sling at the same price as HBO Now, giving it a remarkably similar functionality as using HBO Go. You can download Sling TV's app on a variety of devices, including Apple TV, Android TV boxes, and Roku, then subscribe to HBO from within Sling and start streaming right away.
Hulu with Live TV
Hulu with Live TV is the company's attempt at replicating live TV streaming on non-TV devices. The service delivers a solid variety of broadcast and cable channels for a small monthly fee. On top of that, Hulu has begun offering premium add-on channels that bring even more content to the table, including HBO. You can sign up through Hulu and add the HBO service to your account with ease. Streaming is then open to any device supported by the Hulu app, though you may need to use a VPN to watch from outside the U.S. and Japan.
DirecTV Now
The well-established satellite TV service entered the live TV streaming realm with DirecTV Now, featuring over 60 live channels with unlimited access on a variety of devices. You can add HBO to your account for a minimal monthly fee and watch content on just about any device, all you need is an active subscription. You can also use a VPN to unblock DirecTV Now from anywhere in the world, in case you encounter issues accessing the service.
HBO on Roku
Roku offers built-in subscriptions to HBO through the HBO Now app, available right from the dashboard of your favorite Roku device. Simply navigate through the Channel Store, install the HBO app, then follow the on-screen instructions to begin your trial.
Conclusion
HBO Go is an incredible service that allows anyone to stream the best HBO shows to any device. It's easy to use, all you need is the app and an active subscription to HBO. The limitation of only being available in the United States puts a lot of pressure on many users, however. They can subscribe to HBO, but they can't stream on mobile devices, which quite frankly isn't fair. With a good VPN, though, it's easy enough to unblock HBO Go in the UK or anywhere else in the world. And now you have all the information you need to do it.
Got a favorite HBO show you're eager to watch on HBO Go? Let us know in the comments section below!