We are reader supported and may earn a commission when you buy through links on our site.
Learn more
How to Watch Super Bowl 2021 Live Online
The 2019 Super Bowl takes place on February 3rd in Atlanta, GA, USA, bringing to a close another exciting year of American football. Super Bowl LIII (Super Bowl 53) pits two NFL teams against each other in the ultimate match of the year. Fans around the world are already getting ready for the event, as it promises to be one of the biggest and most exciting football lineups in a long time.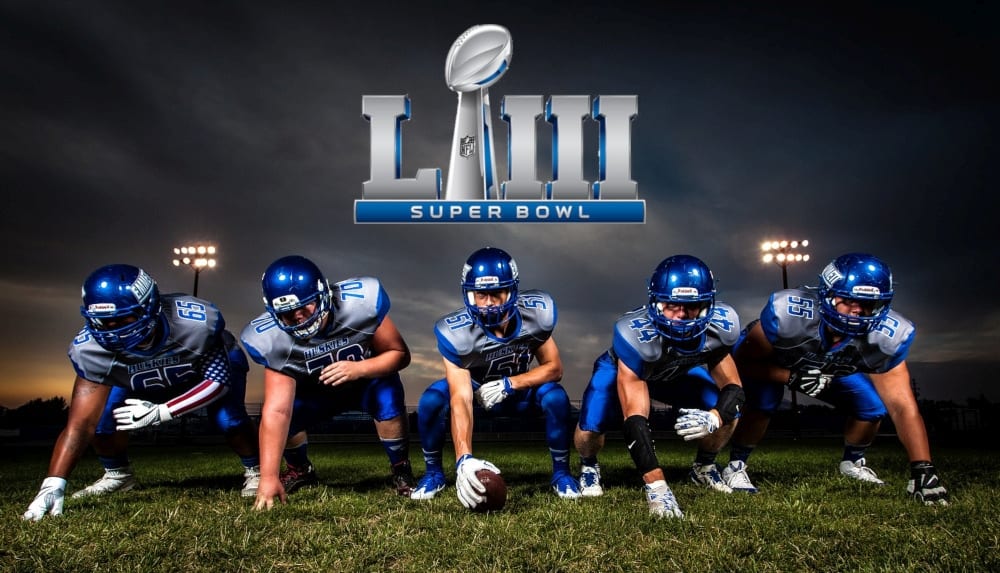 Watching the Super Bowl 2019 live online has gotten a lot easier in recent years. Digital distribution and the prevalence of cordcutting has encouraged networks to favor online broadcasts so that as many people as possible can watch the Super Bowl live. It has never been more convenient to sit down and stream live football, and we've got all the information you need to get started in our feature below.
30-days money back guarantee
Keep your streams secure with a VPN
Before you look up the best ways to stream Super Bowl 2019 online, it's important to lock down your data and protect your privacy with a good VPN. Not only will this give you more options when it comes to watching digital football broadcasts, but it also ensures you always stay safe and secure each time you go online.
VPN features you need for unblocking
Not all VPNs are made equal. Some are faster than the rest, while others put a premium on intense security. You can find a good balance between the two if you do your research, allowing for remarkably high quality 4K and 8K streams when the Super Bowl finally airs. We used the criteria below to rank the world's top VPNs, listed in the next section.
App availability – To use a VPN, you have to run an app on your device. If the service doesn't support your smartphone, you're out of luck.
Good reputation – Can you trust your VPN? Using well-established services is a good starting point for keeping data safe and secure.
Security extras – Does your VPN offer an automatic kill switch? DNS leak protection? Any other security features? These help you stay hidden and unblock different websites without risking your privacy.
Zero-logging policy – VPNs can store logs of your activity. To ensure this doesn't happen, go with a secure and reliable service that has a strict zero-logging policy.
Best VPNs to watch Super Bowl LIII
We evaluated the top VPNs on the market using the above criteria, ranking them according their effectiveness at unblocking content and providing high quality private video streams.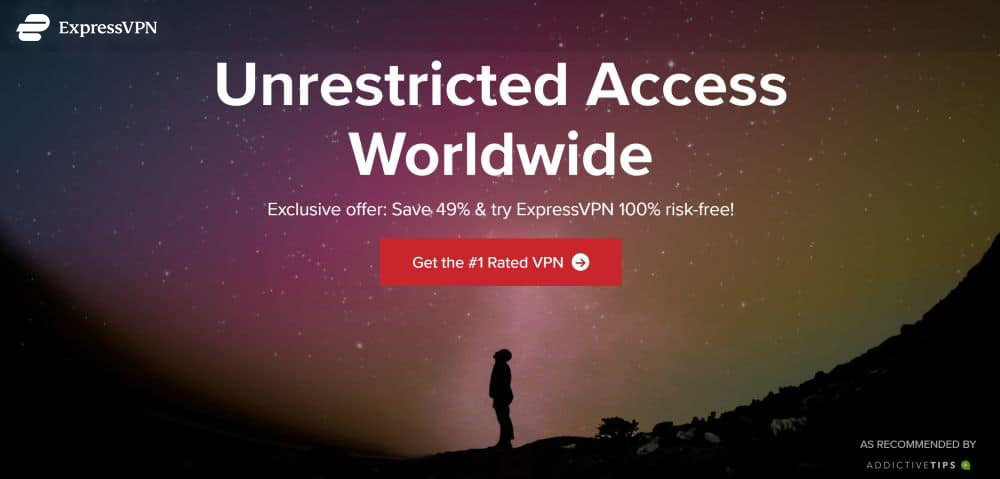 ExpressVPN is one of the fastest and easiest to use VPNs on the market, making it perfect for all of your secure sports streaming needs. It has a strong reputation among privacy advocates, and it runs like a dream on PC, Mac, iOS, Android, Linux, and lots of other devices. To keep your data secure with ExpressVPN, all you need to do is sign up, launch the app, then sit back and enjoy an open internet experience, including all the Super Bowl content you can handle.
On top of its incredible speeds, ExpressVPN offers a great selection of privacy features to keep you safe. Data is always secured with military-grade 256-bit AES encryption. It's also backed by a strict zero-logging policy on all traffic, DNS requests, and IP addresses, and it's protected by an automatic kill switch and DNS leak prevention features, as well. All of these work with ExpressVPN's massive network of over 2,000 servers in 94 different countries, giving you a fast and secure connection anywhere in the world.
For more info about this VPN and its features, check out our ExpressVPN review.
Pros
Unblocks American Netflix, iPlayer, Hulu
Superfast servers (minimal speed loss)
Secure encryption & VPN protocols
No logging policy well enforced
Live chat support available.
Cons
Max 3 connections simultaneously
Power-users configuration options.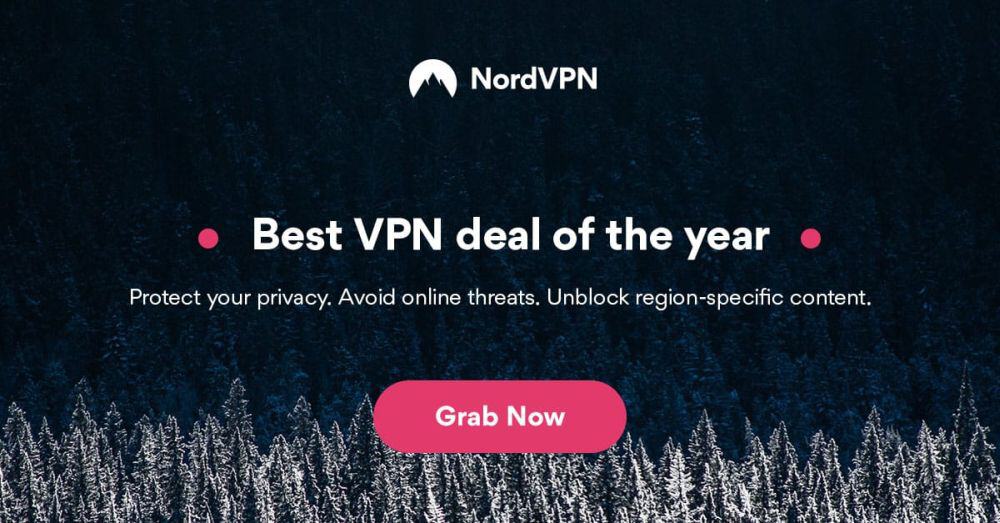 NordVPN is a fast, secure, and popular VPN trusted by countless users across the globe for all of their online privacy and streaming needs. The company runs a large network of servers to offer incredible unblocking features regardless of your location, currently delivering unlimited access to over 5,254 servers in 62 countries, one of the largest networks you can find. This variety delivers incredible speeds no matter where you connect from, and it allows NordVPN to host powerful features like double encryption, protection from DDoS attacks, and onion routing over VPN.
NordVPN comes with everything you need to stay safe online, all while unblocking your favorite websites and sports streams. This includes 256-bit AES encryption, DNS leak protection, an automatic kill switch, and a zero-logging policy on time stamps, DNS requests, IP addresses, and traffic. It's extremely easy to use on any device, as well, all thanks to lightweight but powerful apps for PC, Mac, Linux, iOS, and more. When you need solid, fast protection, and unparalleled unblocking features, you can't go wrong with NordVPN.
Learn more about the NordVPN streaming experience in our full NordVPN review.
Pros
Unblocks American Netflix, iPlayer, Hulu
Superfast servers (minimal speed loss)
Secure encryption & VPN protocols
No logging policy well enforced
Live chat support available.
Cons
Max 3 connections simultaneously
Power-users configuration options.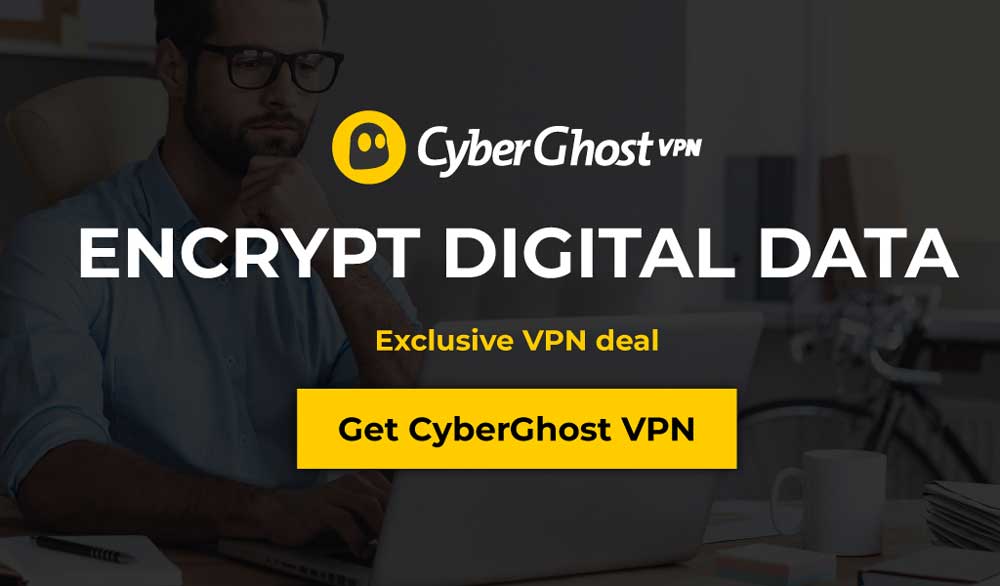 CyberGhost delivers one of the best VPN experiences for any user, anywhere in the world. It's fast, easy to use, secure, and it can run on nearly every device on the market, including PCs, tablets, smartphones, and more. As soon as you sign up you'll be able to freely access CyberGhost's network of over 2,900 servers in 59 countries, all with unlimited data and no restrictions on speed or server switching. When it comes to nabbing fast Super Bowl streams, CyberGhost has got you covered.
CyberGhost's privacy features keeps everyone secure with strong 256-bit AES encryption on all data, a zero-logging policy on traffic, time stamps, and IP addresses, and both DNS leak protection and an automatic kill switch. These features hide your identity each time you go online, allowing you to connect with fully encrypted data for 100% private sports streams no matter where you go.
Learn more about CyberGhost's great speeds and privacy features in our complete CyberGhost review.
Pros
LOW PRICE: 6 EXTRA free months (79% off - link below)
3,600+ servers in 55+ countries
7 simultaneous connections
Strict no-logs policy
45-day no-quibble money back guarantee.
Cons
IPv6 WebRTC leak in macOS
Doesn't unblock all streaming services.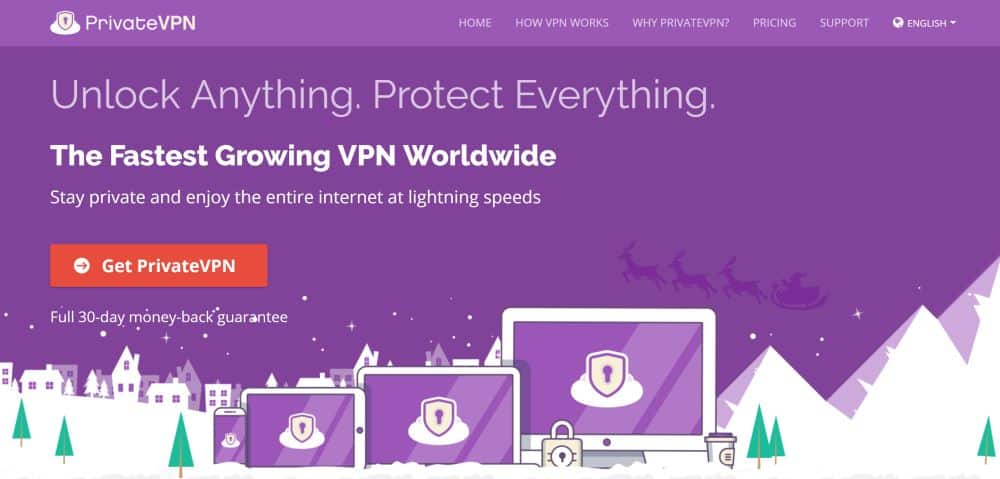 PrivateVPN is a strong, fast, reliable, and safe VPN that helps everyone access a secure internet connection anywhere in the world. With PrivateVPN you can surf and stream with complete anonymity, allowing full access to HD sports and Super Bowl streams. Use it on PC, iOS, Android, Mac, and plenty of other platforms thanks to the company's lightweight and easy to use software, as well. PrivateVPN lets you sign on and connect to the fastest server with just a single click, so you'll never miss a moment of football again.
PrivateVPN operates a network of 80+ servers in 52 different countries. All data is secured with strong 256-bit AES encryption to keep your connection safe, and an automatic kill switch and DNS leak protection along with a zero logging policy on all traffic ensure your privacy is never at risk. PrivateVPN is the perfect solution for keeping your data safe on cafe Wi-Fi networks or at home, all while accessing any sports streams you want.
Read more about PrivateVPN's features in our PrivateVPN review.
What you need to know about Super Bowl 2019
The Super Bowl airs at a slightly different time every year, usually falling around the end of January or the first Sunday of February. Different American broadcast networks air it each year, depending on which one wins the rights. Before you get ready to watch the Super Bowl, check out the basic details below.
When is Super Bowl LIII?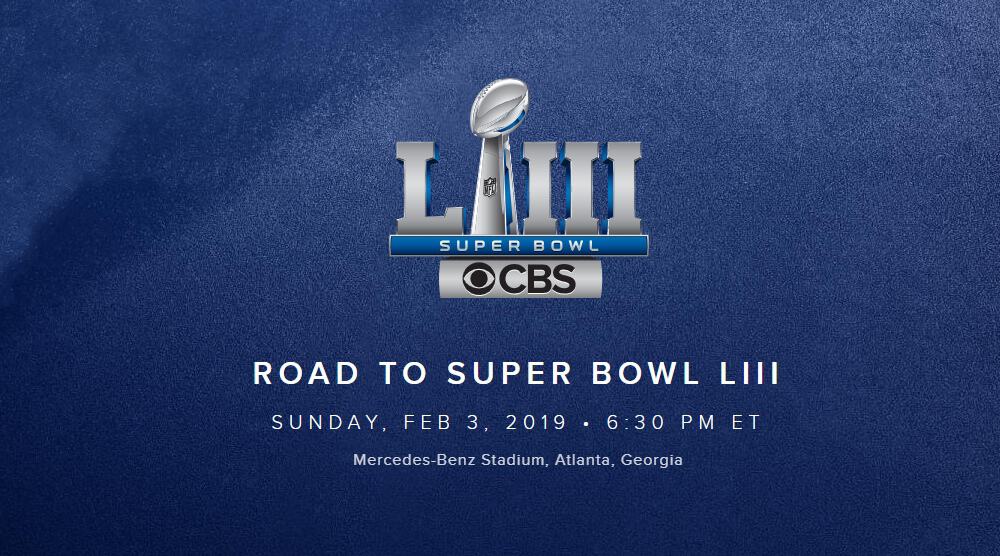 The 53rd annual Super Bowl is scheduled for February 3, 2019 at Mercedes-Benz Stadium in Atlanta, Georgia. The broadcast begins at 6:30 PM EST (New York time), featuring pre-game interviews and other lead-up information before the action kicks off.
It's been a few years since the event was hosted in Georgia. Previously in Super Bowl history in Atlanta, the Cowboys defeated the Bills in the Georgia Dome in Super Bowl XXVIII, while the Rams topped the Titans in 2000 in Super Bowl XXXIV.
Which network is airing the Super Bowl?
Television rights to the Super Bowl switch between networks on a yearly basis. To watch the Super Bowl on TV or online, you need to know which of the major broadcast companies have the rights for the current year. NBC aired the 2015 Super Bowl, followed by CBS in 2016 and Fox in 2017. The 2018 Super Bowl went back to NBC, which leaves CBS with the rights to the 2019 game.
What about the commercials?
With the most effective and expensive ad slots on television, the modern Super Bowl has become a hotbed of creative commercials aired by all kinds of companies. Spots cost upwards of $5 million USD for 30 seconds, but with an audience of millions worldwide, it's a purchase well-made.
Anheuser-Busch famously made a huge advertising purchase a few years ago with eight different commercials covering over five minutes of screen time. While no advertisers have made any formal announcements for unique commercials in the 2019 Super Bowl, we're certain the ad breaks won't disappoint.
How to watch Super Bowl 2019 live online

When the big game begins, you'll want to have everything ready to go. Once you have a reliable VPN in place, check out the online streaming solutions below so you can catch the game as it airs.
Note: You may need an American IP address to access some of the services below. If you have any trouble streaming from these services, see our guide on how to get a U.S. IP address from anywhere.
CBS All Access
CBS has the broadcast rights to Super Bowl 53. The network will air the event as it happens starting at 6:30 PM on February 3, 2019. It will also be available to stream via CBS All Access, CBSSports.com, and on the CBS Sports app on your phone, tablet, and connected TV devices such as Roku, Amazon Fire TV, Apple TV, and Chromecast.
To get started with CBS All Access, all you need to do is head to the website and create an account. There are two basic plans to choose from, both of which are available at a 15% discount if you sign up and pre-pay for a full year:
Limited Commercials ($5.99 per month)
No Commercials ($9.99 per month)
Both the limited and commercial-free plans come with a one week free trial. This means you can sign up at early as January 28, 2019 and enjoy a full week of streams before the Super Bowl airs. Choose your starting time wisely, though, as you don't want the trial to expire before the game begins.
Once you have an account online and active, simply download the CBS All Access or CBS Sports app for your favorite device, then sign in. When Super Bowl LIII airs on February 3, you'll be ready to catch all the action.
NFL Game Pass
The NFL's Game Pass service offers live and unlimited replays for subscribers in several key countries. Crucially, members will be able to stream the Super Bowl as it airs, all from their favorite device, and all for a reasonable monthly price.
There are some catches to the Game Pass experience, unfortunately. Due to licensing issues subscribers based in the U.S. can only use the service to watch archived Super Bowl games, not the live event. If you're in certain areas outside of the U.S., however, you can easily stream the game online as it airs.
Ironically, international subscribers to the NFL's Game Pass service get the best access to live Super Bowl 2019 streams. Even if you're located in the U.S., though, you may be able to join as an international subscriber, allowing you to bypass traditional restrictions and stream the game as it airs.
If you're in the U.S., you'll want to start by subscribing to and downloading one of the reliable VPN services above. This allows you to get an international IP address before attempting to join Game Pass, fooling the service into thinking you're from another country. Even if you're not in the U.S., it's a good idea to use a reliable VPN to help keep your data safe when streaming online.
Launch your VPN and connect to a server outside of the U.S., preferably one in Europe for the best access. Next, visit the NFL Game Pass website and choose the Pro option. This gives you the most affordable method of watching just the Super Bowl. You can also choose one of the other plans if you want to stream more American football content.
Set up your Game Pass International subscription while still protected behind your VPN. When the game is about to begin on February 3, make sure your VPN is connected to a fast European server, then visit the NFL Game Pass site and start the stream. You'll be able to watch the Super Bowl live from anywhere in the world!
Need more information? Check out our complete guide on how to get an international NFL Game Pass in the USA.
Other ways to watch Super Bowl 53 live online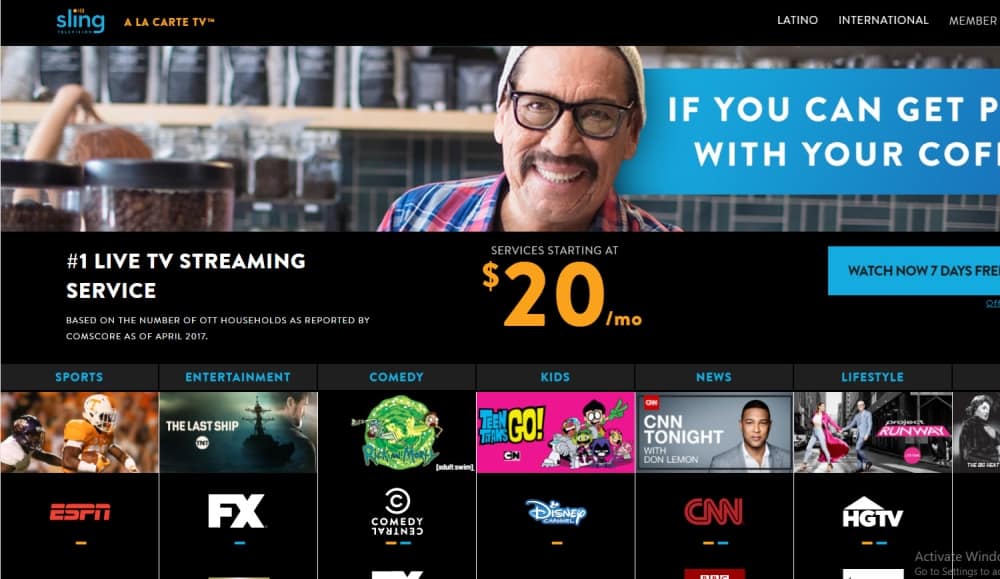 Not happy with using CBS All Access or the NFL's international Game Pass to watch the Super Bowl in 2019? There are a few more options you can check into, all of which deliver more than just a few football games.
Sling TV
Sling TV is an inexpensive "a la carte" TV streaming service that lets users sign up and subscribe to the channels they're interested in without messing around with complicated or expensive package deals. You can stream Sling content on a variety of devices, including mobile, PC, and TV boxes, and it's surprisingly easy to add new channels to your account.
To watch the Super Bowl 2019 on Sling TV, download the app to your favorite device and activate your subscription. Make sure you add CBS Sports as an active channel, then simply tune in when the game begins and let the stream begin.
Hulu with Live TV
Hulu with Live TV is a relative newcomer to the live TV streaming world. The service delivers a great variety of broadcast and cable channels for a small monthly fee, right alongside Hulu's usual offerings of on-demand entertainment.
You can use Hulu to stream the Super Bowl live by downloading the app to your device, creating a Live TV account, then selecting the CBS Sports channel. When February 3 rolls around and the game begins, you'll be ready to go.
DirecTV Now
The well-established satellite TV service owned by AT&T entered the live TV streaming realm with DirecTV Now, featuring over 60 live channels with unlimited access on a variety of devices. You can add CBS Sports to your account as soon as you join, giving you the option of signing in and watching the Super Bowl live as it airs. If you're having trouble accessing the service, you can also use a VPN to unblock DirecTV Now from anywhere in the world.
Kodi
Among streaming aficionados, Kodi is practically a household name. That's because its impressive range of add-on software expands the app's core functionality to scrape streams from all over the Internet. While the service has gotten something of a bad rap among copyright holders, the service is 100% safe to use, provided you take the appropriate precautions and stick to legal streams. We discuss everything you need to know in our guide to streaming Super Bowl 53 on Kodi.
Conclusion
The Super Bowl is one of the biggest and most popular televised sporting events in the world. Every year it draws millions upon millions of viewers, both for the sports action and for the high-dollar commercials. It's easy to gain access to live Super Bowl 2019 streams online with the right service. Just make sure you keep a VPN active and online at all times to ensure your data stays private and secure.
Got any predictions for the 2019 Super Bowl? Share your thoughts in the comments below!