Add & Create Outlook 2010 Tasks From Word 2010
You can create a task from Word 2010 document and save it under Outlook 2010 tasks. This feature is by default concealed but you can make it apparent on Quick Access toolbar and use it directly.
In order to use this feature, you need to make this feature apparent on Word 2010 Quick Access Toolbar, head over to Quick Access Toolbar and from small drop down button click More Commands.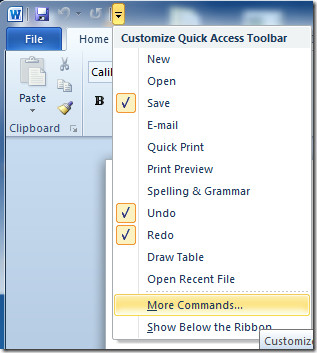 You will reach Word Options dialog. Hit drop-down button present beneath the Choose commands and select All Commands. Now scroll-down the list and find Create Microsoft Outlook Task command. Select it and click Add (>>) to show it on Quick Access toolbar pane. Once added, hit OK.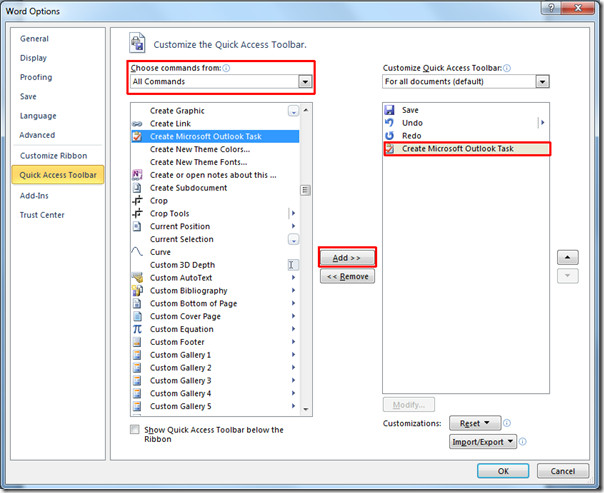 First save the document and then select any portion of the text in the document from which you want to create the task, from Quick Access toolbar, click Outlook task button.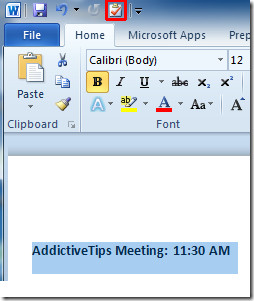 Upon click, it will create Outlook task for the Word document and you will reach Outlook Task dialog where you can set Start and Due date for the task and add more information about it. Save & close the task to view it under Outlook tasks.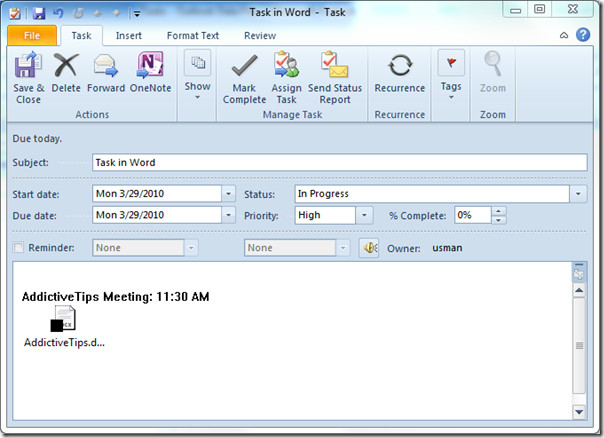 When opening task in Outlook 2010, you can also view the document from which it was created from, just double-click the document to open it.

You can also check out previously reviewed guides on Using Bookmarks in Word 2010 & Using Research feature in Word 2010.