Add Tasks In Outlook 2010 From OneNote 2010
In Outlook 2010, you can create, manage, and schedule tasks via Task Handler. If you are taking notes in OneNote 2010, then it facilitates you to create tasks in Outlook, along with taking notes. OneNote will automatically send task to Outlook in order to schedule and manage them in a better way.
To begin, launch OneNote 2010, open desired note sheet, and select the text, which you want to convert into task.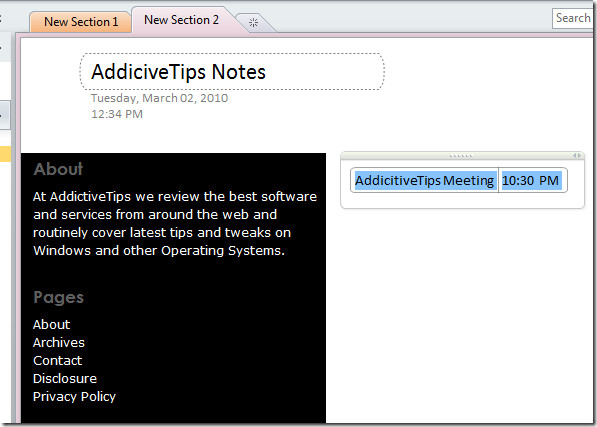 Now navigate to Home tab, and from Outlook Tasks drop-down options, select desired date.

Upon clicking, it will be automatically get added in Outlook 2010 tasks, as you can see from the screenshot below.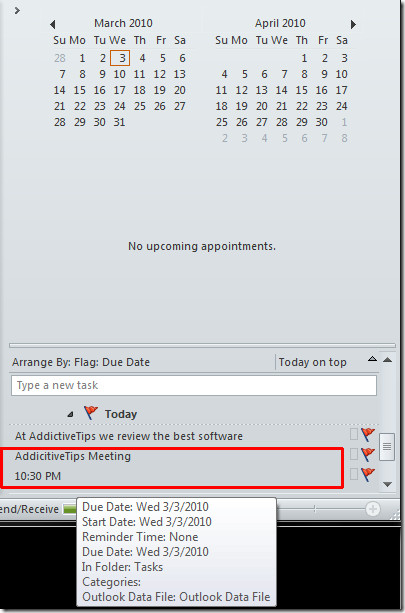 Try out how to exrtact text from image in OneNote 2010.