Adding Outlook Email Tool In Excel 2010
Sometime it happens that you need to send Excel worksheets via email, but for that you don't need to follow the orthodox way of sending datasheet by attaching it with email. Excel provides a tool, which enables you to send it over with a single click. This post illustrates how to make Email option apparent in Excel 2010, and how to use it.
Note: This procedure requires Outlook to be installed and configured on your computer
Launch Microsoft Excel2010, go to File menu, click Options, and in left pane click Customize Ribbon, in right pane select All Commands from Choose commands drop-down options and look for Email, Email as PDF Attachment, and Email as XPS Attachment commands. Now from left pane, hit New Tab, change it's name to Outlook, and then click New Group to create group in the newly created tab, give it an appropriate name. Now click Add >> button to add Email-related commands to newly created group. Click OK to close Excel Options dialog.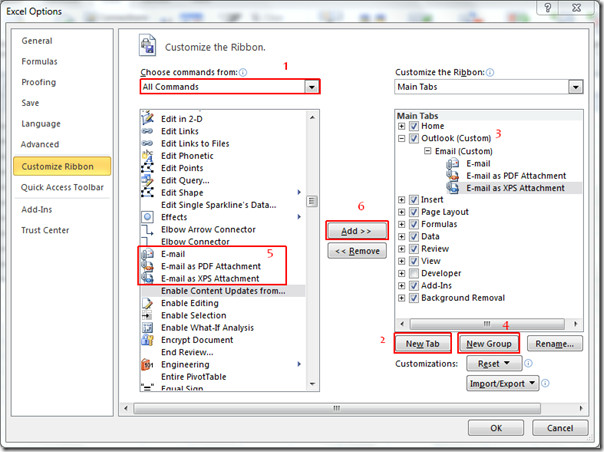 Now navigate to newly created Outlook tab, you will see commands added earlier.
Now open the datasheet which you want to attach with an email.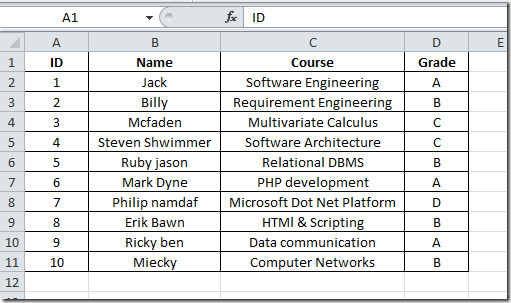 If you want to attach datasheet as default Excel format (.xlsx), then click Email on Outlook tab.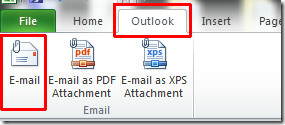 Outlook mail window will open, you can see the attached Excel datasheet. Now you just need send it to the recipient.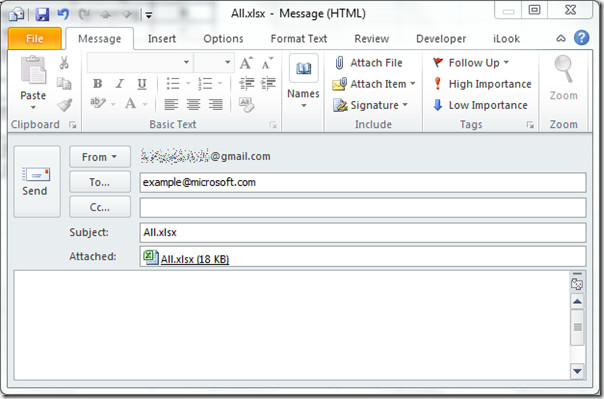 For sending datasheet as PDF copy, click Email as PDF Attachment on Outlook tab. Outlook mail window will open, showing PDF format as attached file.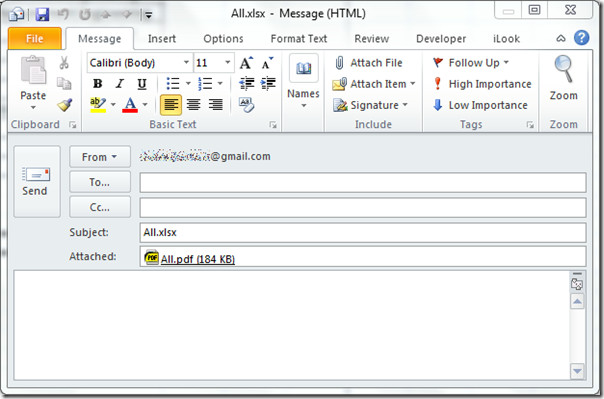 Upon double-click the attached file, you can open the datasheet in PDF format to verify the data positioning etc.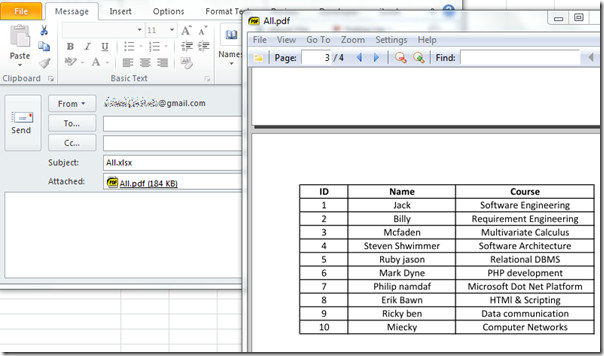 You can check out previously reviewed guides on Excel 2010 Data Bars & COUNTIF function in Excel 2010.