Directly Send Word 2010 Document To PowerPoint 2010
PowerPoint 2010 provides a lot of features and tools to make an awesome presentation, creating one from the scratch takes a lot of time to summarize the content of the detailed document. Word 2010 now lets user send the document content instantly to PowerPoint presentation slide which lessens the time for creating a presentation. Also it saves multiple copy/paste operations.
In order to use this feature, you need to make this feature apparent in Word Quick Access toolbar, because it is concealed by default. Navigate to Quick Access toolbar and click small drop-down button to select More Commands.
It will bring up Word Options dialog. Hit drop-down button present beneath Choose commands. Click All Commands to show all commands which Word contains. Now scroll-down the list and find Send to Microsoft PowerPoint command. Select it and click Add (>>) to show it on Quick Access toolbar pane. Once added, hit OK.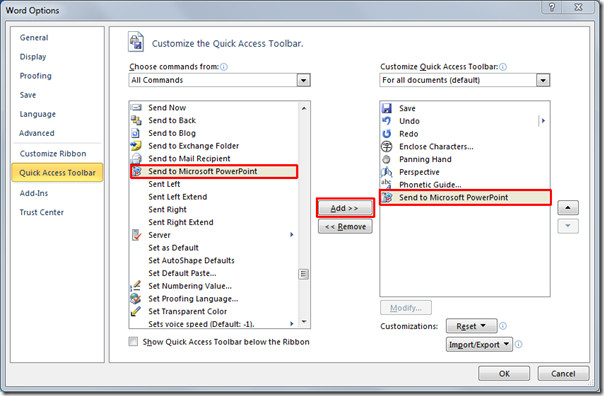 You will see Send button in Quick Access toolbar button. Now in Word 2010 document, set up the main headings and other content with proper indentation.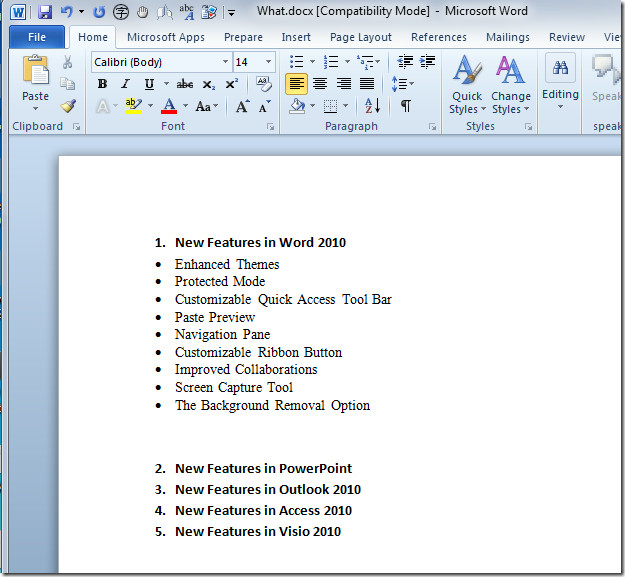 Now click Send to PowerPoint button in Quick Access toolbar to quickly create a presentation with all text copied to it. Also notice the presentation having main headings separated in slides.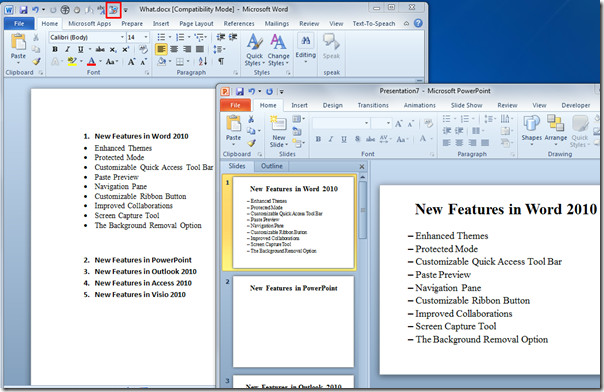 You can also check out previously reviewed guides on How to embed Excel Spreadsheet in PowerPoint 2010 and How to Link OneNote 2010 with Word 2010.