Send Word 2010 Document Directly To Mail Recipient via Outlook 2010
Office 2010 apps provides smooth interoperability which allows user to work with the variety of features included in Office 2010 apps. Word 2010 includes a superb feature which lets user send email directly from it's window without opening an Outlook mail compose window. What it does is to invoke an instance of Outlook 2010 that inserts email compose pane in Word document window to add recipient email addresses, subject and introductory note, in order to send email on the fly.
To start off with, first you need to make this option apparent on Quick Access toolbar. Click Quick Access toolbar button to bring up sub-menu and click More Commands.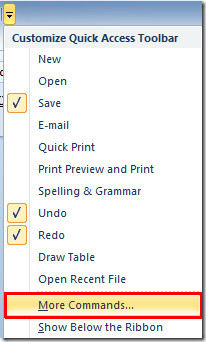 It will lead you to Word Options dialog. Hit drop-down button present beneath the Choose commands and select All Commands. Now scroll-down the list and find Send to Mail Recipient command. Select it and click Add (>>) to show it on Quick Access toolbar. Click OK to continue.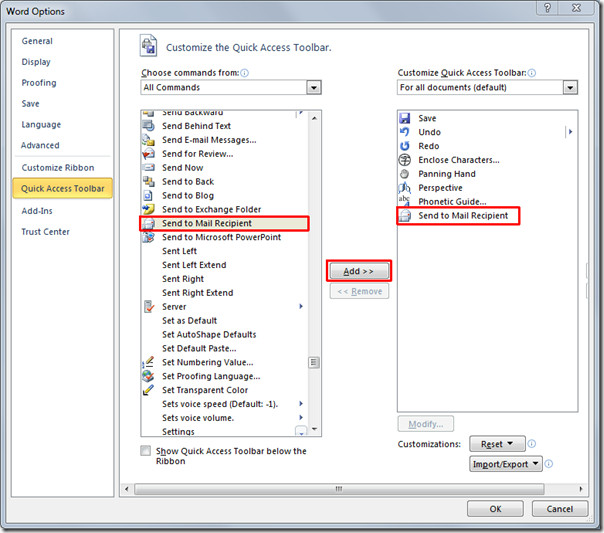 You will see Send to Mail Recipient command in Quick Access toolbar, click this button, it will start an instance of Outlook 2010 at back-end and immediately insert mail compose pane at the top the Word document window, allowing you; to add recipient email address and configure other Outlook mail sending options.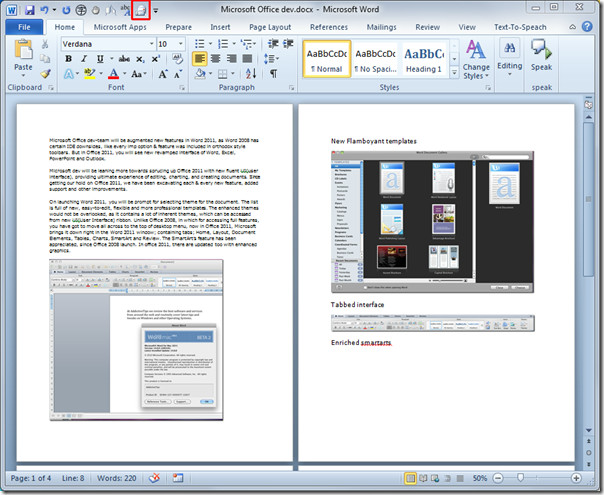 Now enter the recipient(s) email address, subject, and introduction of Word document in mail compose pane. Once done editing the document, click Send a Copy button in mail compose pane to send the whole document.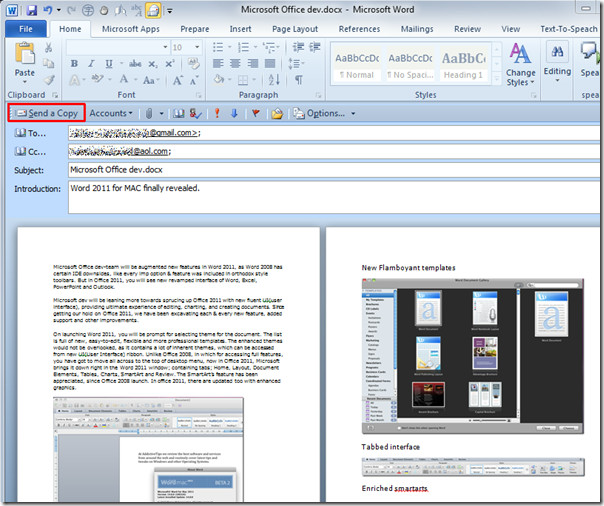 You can also check out previously reviewed guides on How to add different types of Hyperlinks in Word 2010 & How to combine different versions of Word 2010 document.