Embed Visio Drawing In Word 2010 Document
Microsoft Office 2010 suite apps have an intrinsic intra-working capability. Word 2010 provides an easy way to link Visio drawings, while working on Word document you can easily embed Visio drawing in the document and modify them with few clicks. On opening link it will open drawing in Visio where you can add and delete shapes, data graphics and modify them as required.
To start off with, launch Word 2010 document in which you want to embed Visio drawing.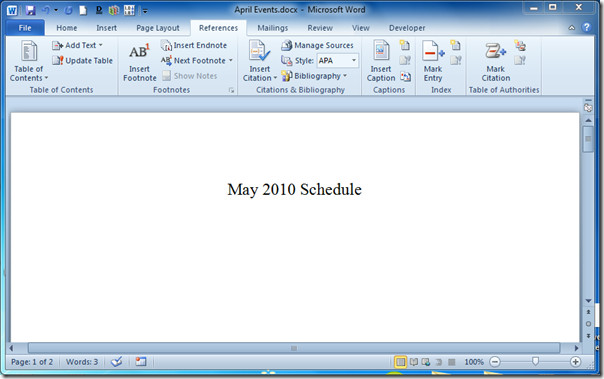 Head over to Insert tab and under Text group, click Object.

It will bring up Object dialog, here you can link new Visio drawing from the list, but since we are linking to an existing one, we will switch to Create from File tab.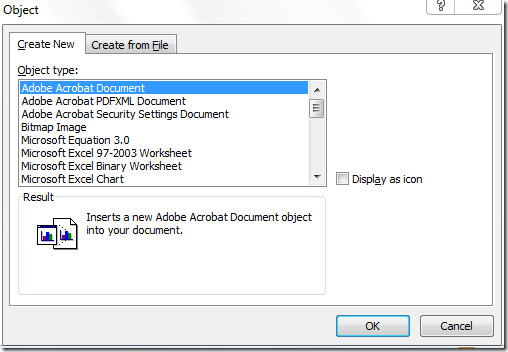 Click Browse and navigate through folders to select desired Visio drawing fie. Click Insert in Browse dialog to insert it as an object.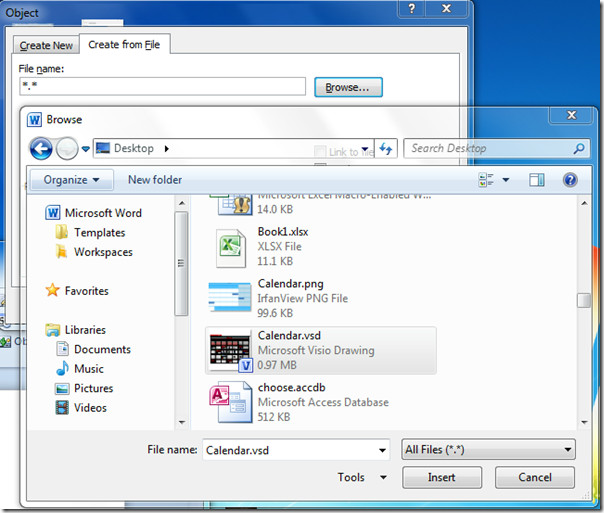 The Visio drawing will be successfully inserted in the Object dialog, now enable Link to file option and click OK.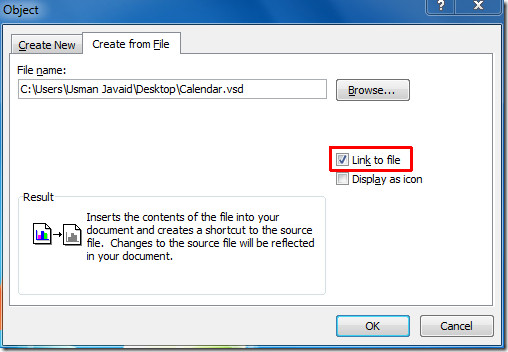 It will insert selected Visio file as an object in Word document.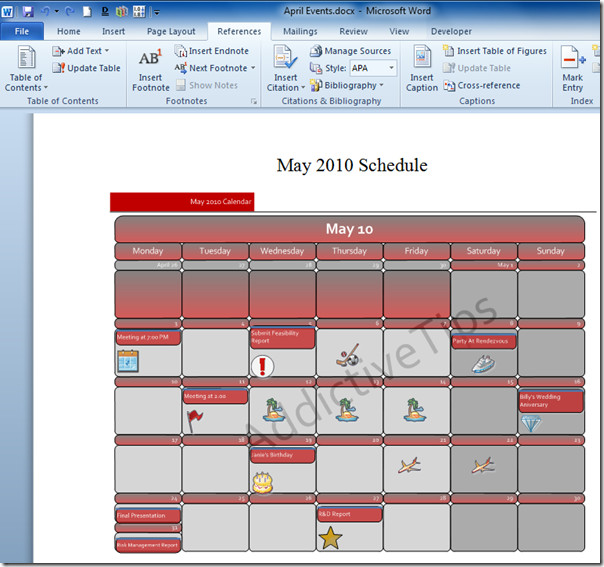 As the object is linked (synced) with the Visio drawing file, thus, any changes in the Visio drawing file will be reflected in Word document. Right-click the Visio drawing in Word document and from Link Visio Object sub-menu, click Open Link.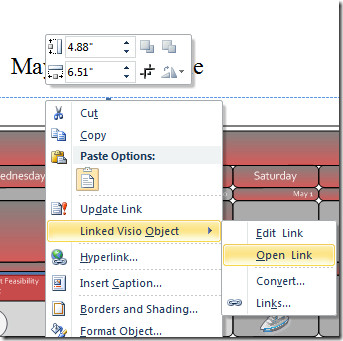 It will instantly open drawing in Visio 2010, allowing you to insert, modify, edit graphic data and shapes.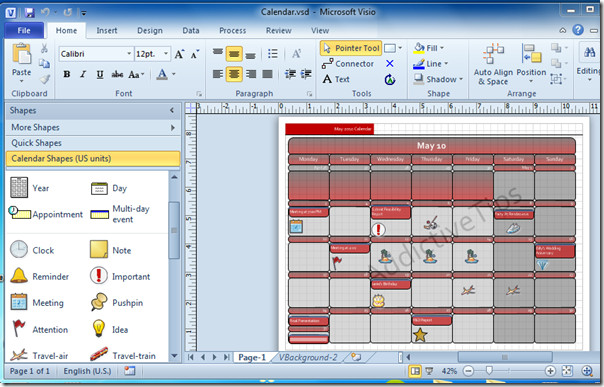 Start shaping up the drawing according to the needs of document. You can add shapes by dragging shapes from left side bar in to diagram. For editing, deleting shapes or text, select the box and remove the box or edit it as required. Under Design tab, you can change; background, design, and layout of the drawing.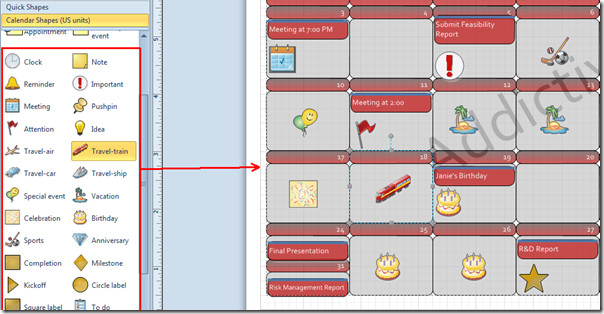 Once done with modifying drawing, move to Word document and right-click in the embedded drawing to select Update Link.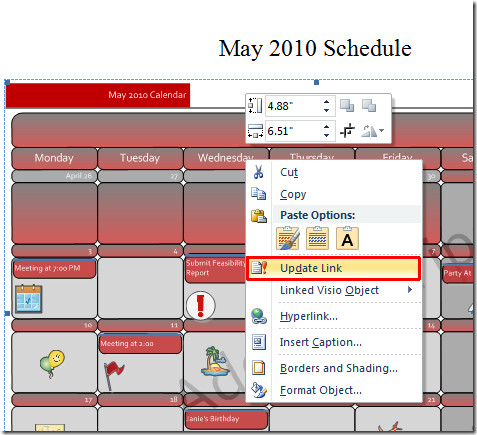 It will instantly update & show all the modifications in Word document.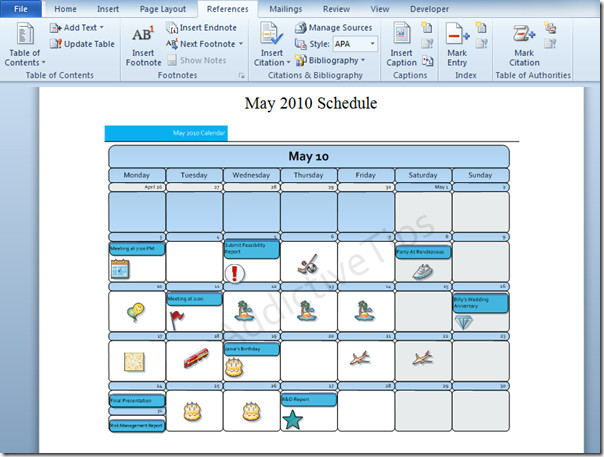 You can also check our previously reviewed guides on How to Merge multiple documents in single Word 2010 document and How to link Excel spreadsheet to create Visio drawings.