Excel 2010: Data Validation List
When you are working on a datasheet inputting the same type of data in the cells, it would become very monotonous to type same data over and over again. To prevent typing same data, you can make a list of data that will be used for any number of times, Excel 2010 provides a  Data Validation feature which is very handy for making lists.
Open a Excel datasheet in which you want to create data validation forms. We have included Student Evaluation datasheet worksheet as shown in the screenshot below.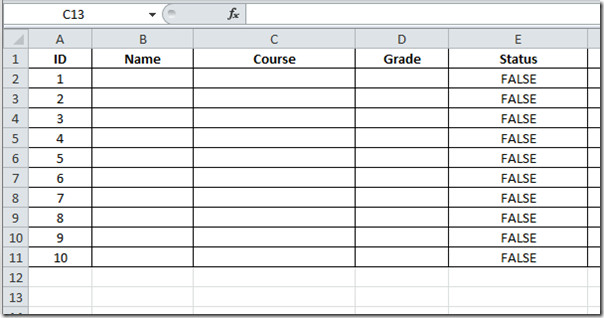 Now enter some data in other fields that eventually matches with data type of  Name, Course and Grade fields respectively. As an example we have created three new fields as shown in the screenshot below.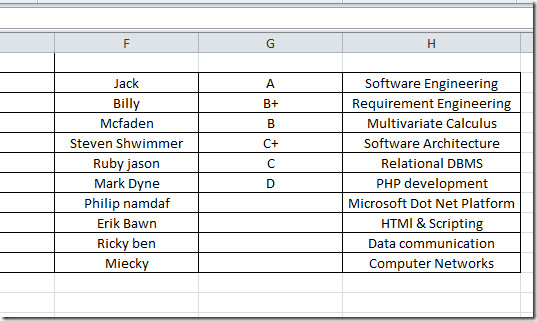 Now Select the Name field and switch to Data tab and click Data Validation.

Click Allow drop-down button and select List from the Data Validation dialog. Select source field from where you want to make a list.
Now select the field and click button in Data Validation dialog. You can select multiple fields by holding down Ctrl key.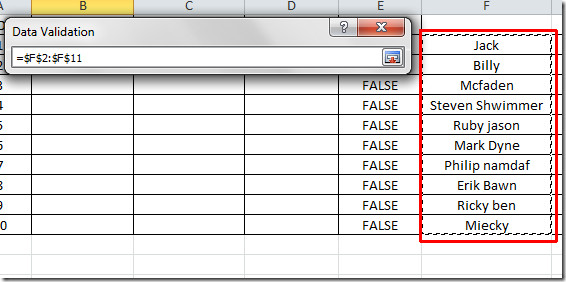 You will reach Data Validation Dialog again, click OK to include list in Name field.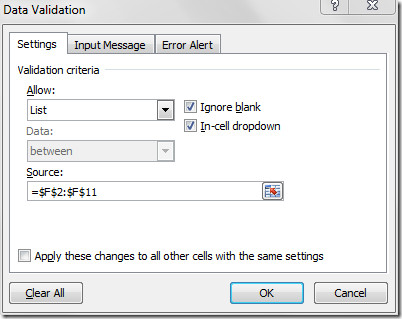 You will notice that a drop down button is attached with every cell in Name field that include names of the students.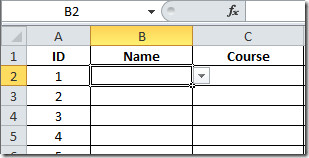 Click the drop down button to fill the Name field.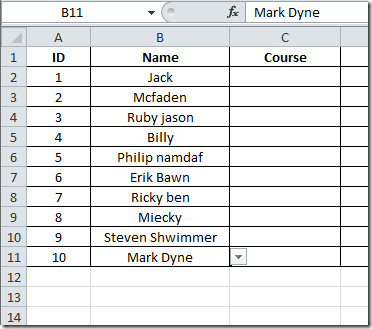 Now repeat the above process with Course and Marks field to insert list of courses and grades in to respective fields as shown in the screenshots below.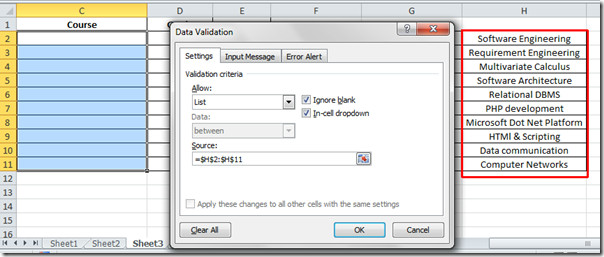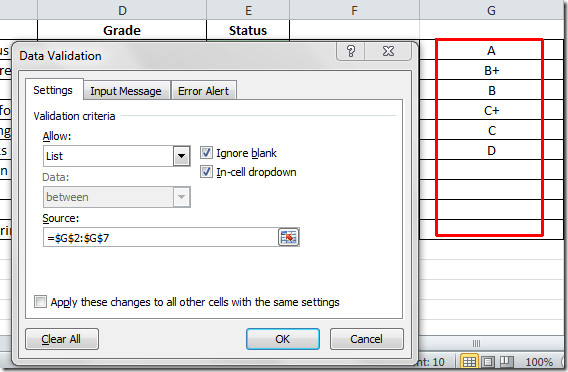 Now you can see that we have populated Name, Course and Grade fields by applying Data Validation through list.