Excel 2010: Import And Access Web Data Sheet
Excel 2010 provides a very handy way for accessing data sheets from web. With dead simple process you can import data from web to analyze or take the best use of it.
Open the webpage from where you want to import data.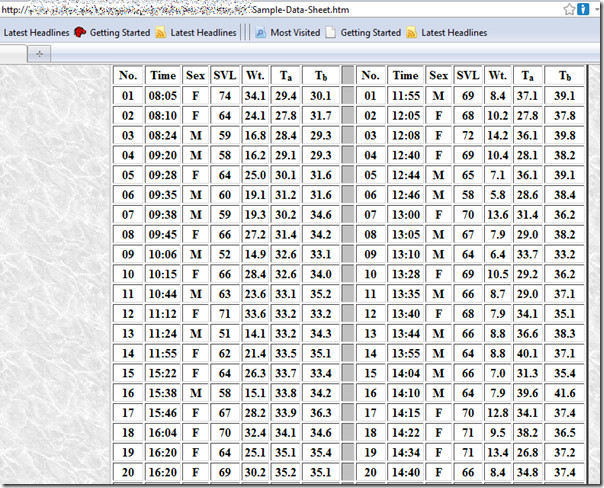 Now launch Excel 2010, head over to Data tab and click From Web button.

Enter the URL of the webpage and click Go. Click small yellow button to select data sheet on the web page. Hit Import to import the data sheet in to Excel worksheet.
A pop-up will appear asking where to import data sheet, you can either specify row and column location from Existing Worksheet or select a new work sheet. Click OK to import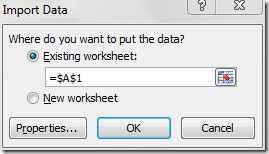 Selected data sheet is successfully imported in Excel worksheet as you can see in the screenshot below.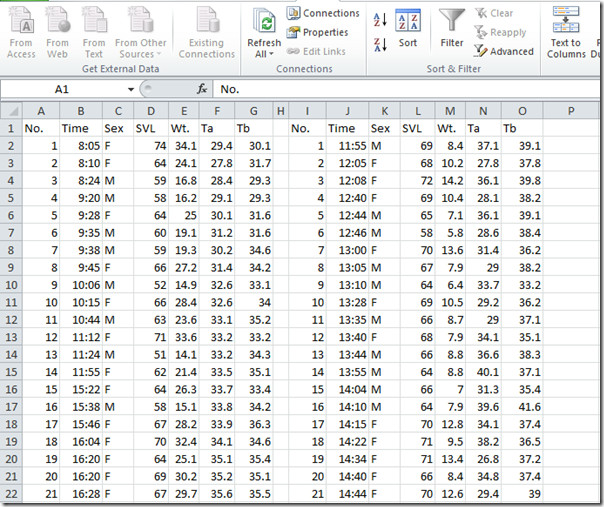 It may look a bit untidy, To take the best view of it, select all the cells to draw borders around them, customize cell spacing, width length and color.