Import Document Text File Into Excel 2010 Work Sheet
When it comes to dealing with tables, performing row and columns operations, Excel always stand out. If you have been wondering how to convert any text document into Excel sheet to perform more operations, this post is for you.
Launch Excel 2010, open desired worksheet in which you want to import text file. Head over to Data tab and Click From Text.

Select the file you want to import, and click OK.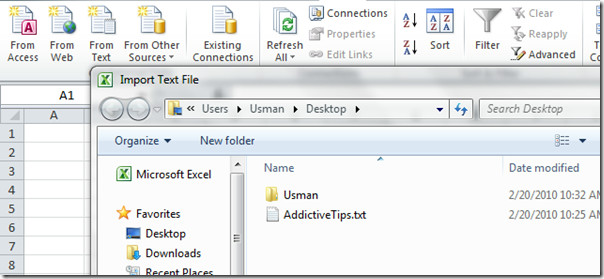 You will reach Text Import Wizard Dialog where will automatically determine type of data width. Select your data type and choose the row from where you want to start filling cells with imported data. Click Next to continue.
In this step you can manage break lines in your data. Go through the instructions and apply them over. Click Next to proceed further.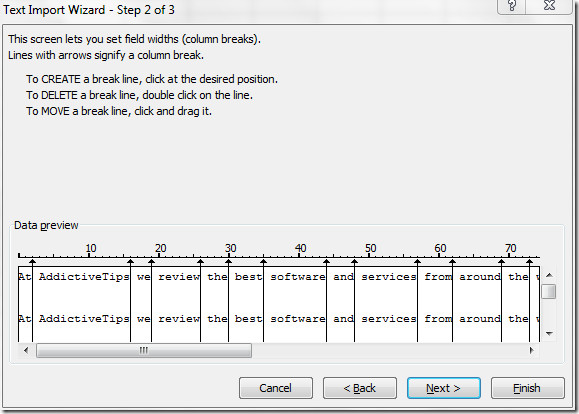 In the last step of the wizard, you can choose column data formats, hit Advance for organizing numeric data. Click Finish to end the wizard.
A pop-up will appear, here you can either choose existing worksheet (specify where to start at) or a new one. Click OK to proceed further.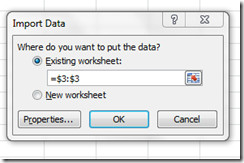 Now as you can see in the screenshot below, text document is successfully imported in the desired work sheet.