Excel 2010: Password Protect Spreadsheet
The two mostly used protection levels in Excel are Worksheet Protection and Workbook Protection. Sometimes these two terms mean the same but actually differs from each other.
From Worksheet protection you can have a total control of spreadsheet or datasheet, by protecting each element your worksheet encompass. In this level of protection you can prevent users from modifying data, cells, formula, name ranges, etc.
By using Workbook protection level you can only lock-down the structure and worksheet window, which enables you to prevent spreadsheet from any structural change or from any change in size. In this post we will be covering some prominent ways of protecting spreadsheet.
There are several ways of protecting sheet, we will be putting light on each level of security which Excel 2010 provides. We have a datasheet which we want to protect from external use.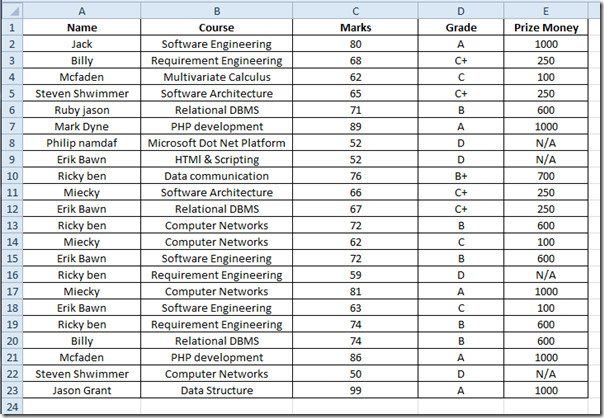 Now navigate to Review tab, under Changes group you will see Protect Sheet and Protect Workbook.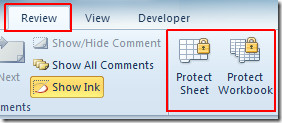 Click Protect Sheet, in the bottom pane of the dialog, enable those options against which you allow users to perform actions. Now enter a passphrase to protect worksheet and click OK.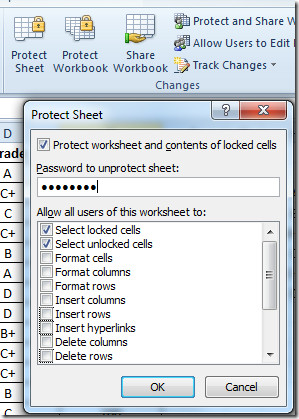 When any user will try to hamper your spreadsheet, Excel preventive message will pop-up.

To make changes you need to first Unprotect the worksheet. For this navigate to Review and click Unprotect Sheet.

Upon click, it will ask you to enter the correct password.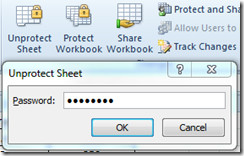 Once done, the Unprotect Sheet button will change to Protect Sheet, informing you that now you can make changes in the spreadsheet.
Now for protecting Excel worksheet window and it's structure, navigate to Review tab and click Protect Workbook. We have to change the size of the spreadsheet window to give you an idea of this level of protection. Upon click,  Protect Structure and Windows dialog will show-up, enable both options; Structure, and Windows. Enter a password to protect it and click OK.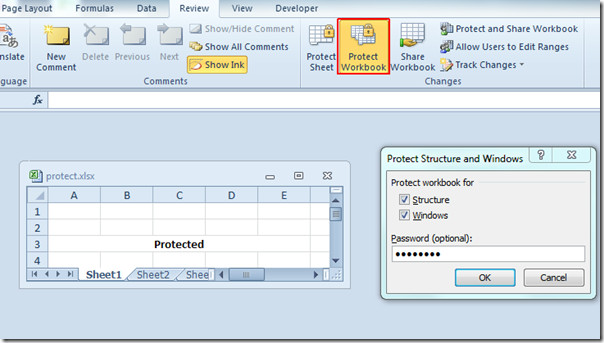 You will see that the structure and window size is locked-down, you can not change them unless you have sufficient rights. As you can see in the screenshot below that it cannot be moved, minimized, or maximized.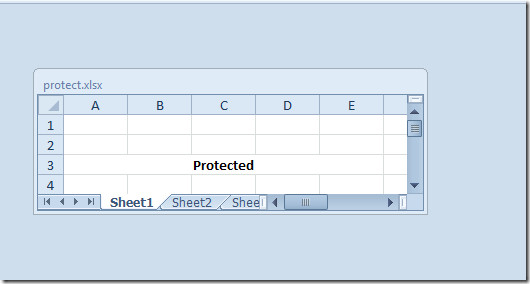 Clicking on Protect workbook again, you will be asked to provide a password to unprotect structure and window of Excel worksheet.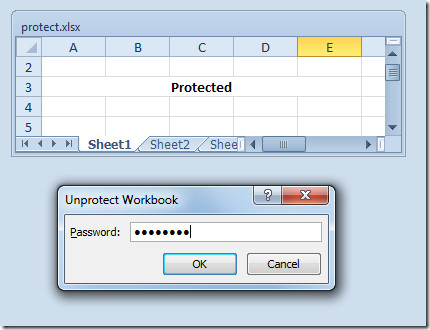 You can also check out previously reviewed guides on Insert Checkbox from control in Excel 2010 & Identifying Invalid Entries in Excel 2010.