Add Math Equations With Word 2010 Equation Editor
When writing a document which primarily covers mathematical signs and equations then using Word 2010 built-in Equation feature would be of great help. In Word 2010, you can insert Equation from the built-in list instantly. Handling equation that you have written by yourself would be a bit tedious task to get by, but through this feature of Word you can manipulate them by performing simple actions and clicks. In this post we will explain how easy it is to use Equations in Word.
Launch Word 2010 document, in which you want to insert any mathematical equation.
Now navigate to Insert tab, and Click Equation drop-down button to view built-in list, containing different equations.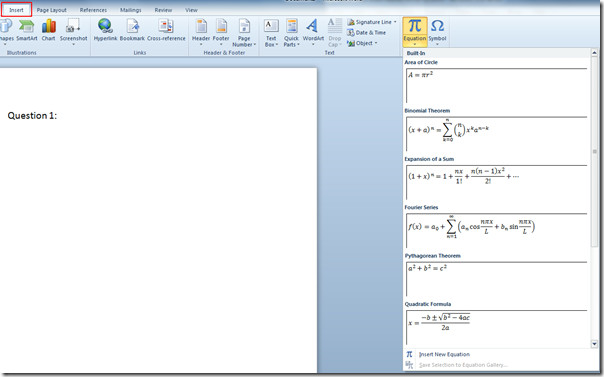 Upon click desired equation from list, it will be automatically added into the document. Now click the drop-down button being present in the equation box for more options, click Change to Inline, to place it in the line you were editing.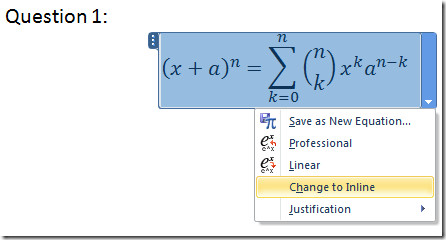 Upon click, it will be adjusted properly in the line, as shown in the screenshot below.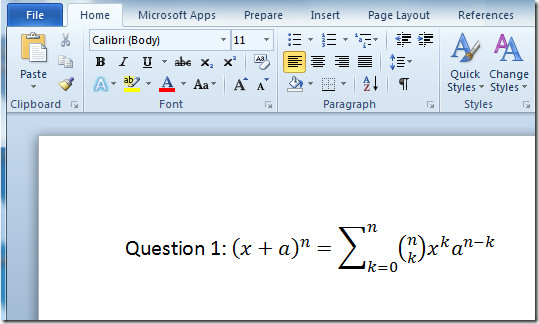 For editing equation values you need to click inside equation box to change values manually.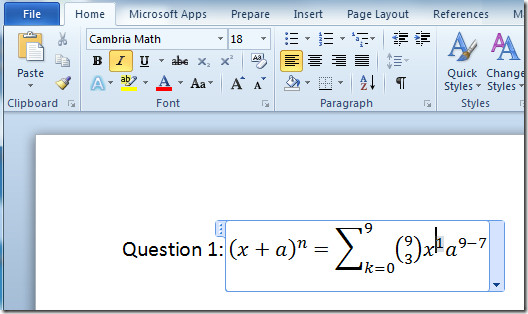 For viewing it or checking equivalent linear equation, click drop-down button in equation box and click Linear. You can also save the newly created equation through single click on Save as New Equation.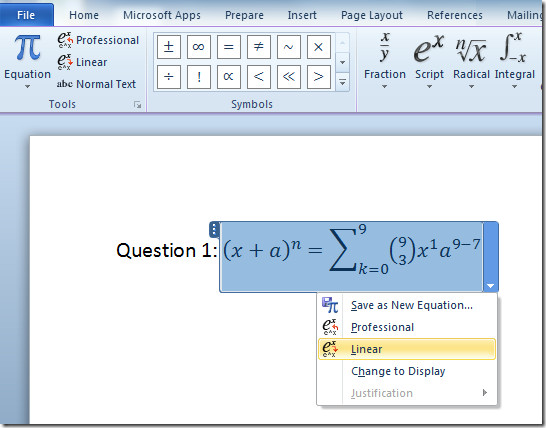 Now if you want to include another equation which is not present in the list, then navigate to Insert tab and from Equation options, click Insert New Equation.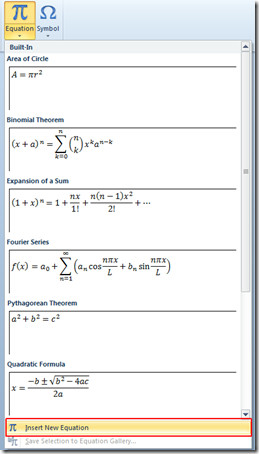 You will notice a Equation Tools Design tab will appear, from Structures Group, you can select new equation from a given extended list. From Symbols group you can choose different symbols to use with equations.

Now for inserting another equation, choose the equation you want to insert in the document from Structures group.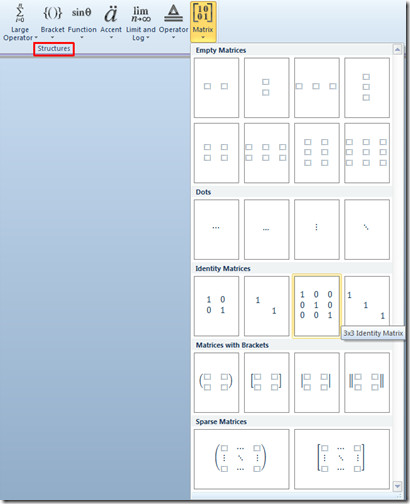 Upon click it will automatically insert equation in to the document.
You can also include equation from Microsoft Equation 3.0, as an object. For this navigate to Insert tab, Click Object, that will open Object dialog to insert any object, select Microsoft Equation 3.0 from Object type, and click OK.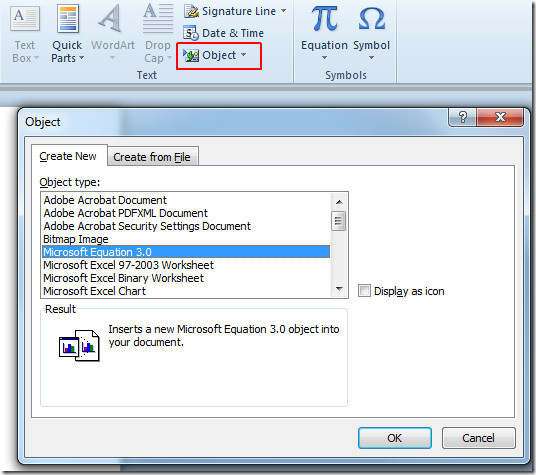 Upon click a new window will open up where you can customize equation as shown in the screenshot below, the difference will be Word will be treated this as an object of Microsoft Equation 3.0.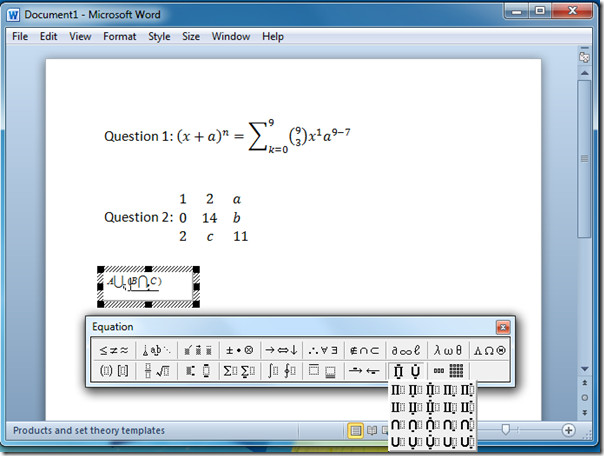 You can also check out previously reviewed guides on How to insert watermark in Word 2010 & Track Changes in Word 2010.