Find Out Cell Information In Excel 2010 [CELL Function]
In Excel 2010, CELL function can be used to find out different kind of cell information instantly. You only need to provide the location of the cell to let it display the selected type of information, like, to show the address of a cell, all it requires you to specify the cell location after choosing address from its menu. This post covers how to apply CELL function over the dataset.
The syntax can bee seen in the screenshot below.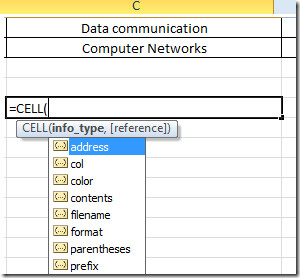 Double-click the option generated by the function and then specify the cell location to find out respective information. Here you can see in the screenshot below that we have found out the address of the specified cell.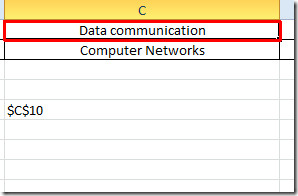 Similarly, you can pick any option from the function's menu to show the respective information.