How To Change Underline Style In Word 2010
Unlike previous Word versions, Word 2010 offers a variety of underline styles. You will also be able to change the underline color and customize underline styles.
Word 2010 contain multiple types of Underline's styles. For changing it, select the text and under Home tab, from Font group, open Underline options, and select one.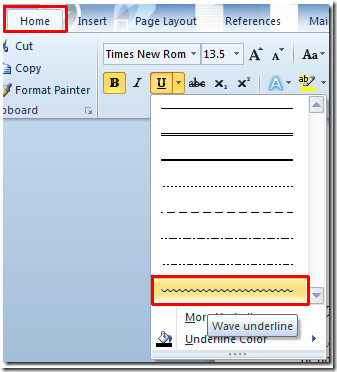 The underline style for selected text will be changed.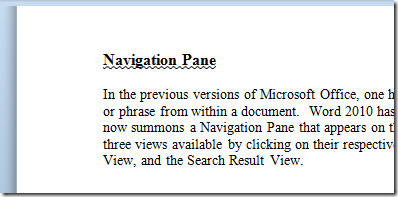 Click Underline Color to change its color, you can pick one from a color palette. More Underlines option will bring up Font dialog where you can further change the font family, size and select underline style from the list.