How To Quickly Insert Horizontal Line In Word 2010 Document
Out of many ways to divide document into sections, you can simply make use of Word 2010 build-in horizontal line option to insert a divider.
For inserting horizontal line, place the insert cursor where you want to insert it and head over Home tab, from Paragraph group, click drop-down button and select Horizontal Line as shown below.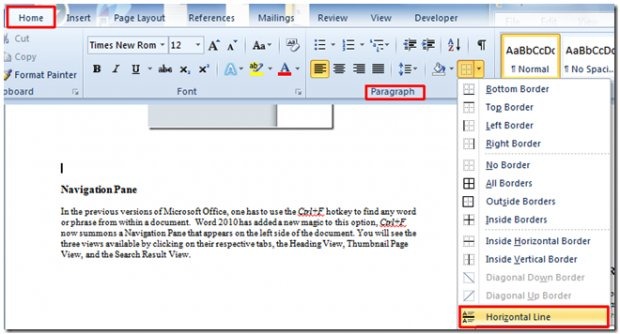 It will quickly insert a horizontal line in the document.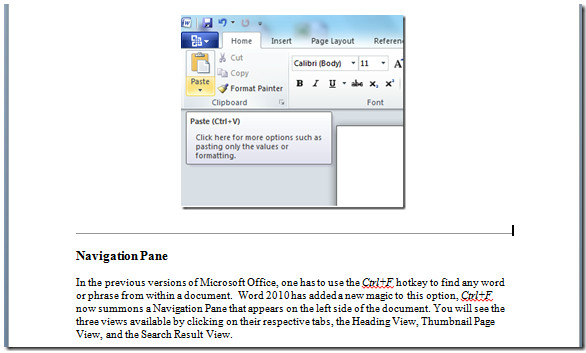 From the menu shown above, you can also box up any part of document by Outside Borders, use Inside Vertical & Horizontal Border, insert Diagonal Up Border, etc.