How To Instantly Clear Rules From Entire Sheet In Excel 2010
If your Excel 2010 spreadsheet contains a lot of conditional formatting rules, it may look a bit untidy. Excel offers a simple way to remove all the rules applied over the sheet. This post covers how to remove rules with a single click.
Head over to Home tab, under Conditional Formatting options, from Clear Rules sub-menu, click Clear Rules from Entire Sheet.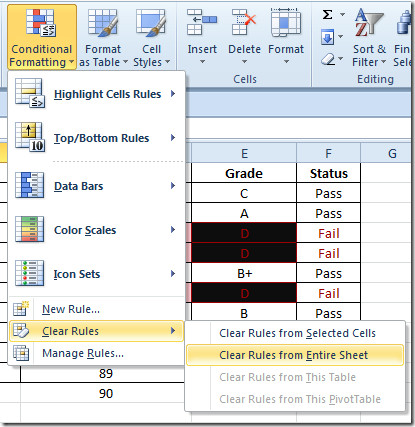 This will clear all the rules that you've applied over the sheet.