How To Take Print On Both Sides Of Paper [Word 2010]
There is no direct way to get your document printed on both sides, however, Word 2010 has an option to stop printing process to let you flip the page. This post covers how to stop printing process after taking a single print.
To stop printer after each print, on File menu, under Pages, from Print One Sided options, select Manually Print on Both Sides.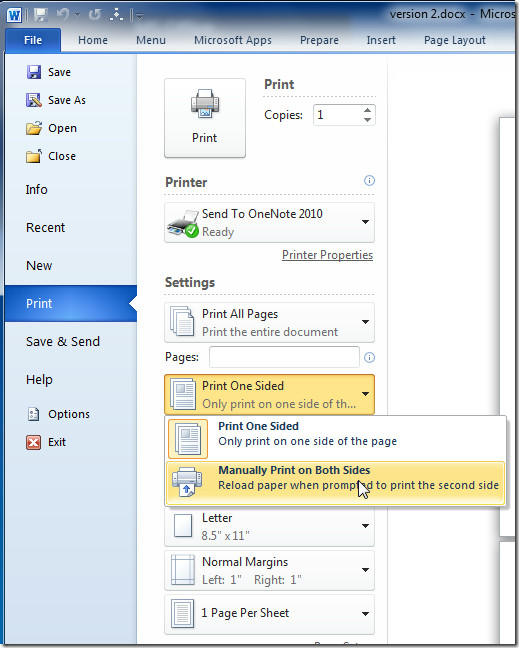 It will stop the printer after taking a single print, just flip the paper for printing the next page on the other side of the page.