Word 2010: Quickly Remove Formatting & Styles
While pasting/importing text from external source like Web, other word editors, Word 2010 shows the content with original applied formatting. This is one real nuisance, as you manually need to remove the applied formatting over the content. Today we will let you know a quick way to remove formatting.
Once you've imported the content from the source, select all the document content by pressing Ctrl+A on keyboard, now under under Home tab, click Clear Formatting button to instantly clear all the applied formatting over text.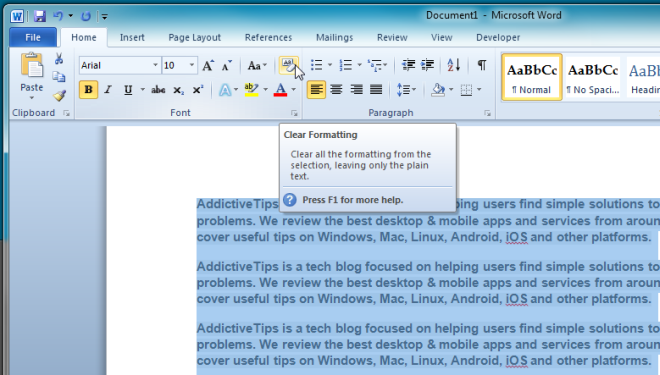 This procedure will help you a lot when you need to import/paste enormous sized content from multiple sources, since for a single time, you can make use of Paste options which includes an option for pasting only raw text without applied formatting.