Insert Excel Spreadsheet In Word 2010 Document
Previously we have reviewed how to embed  Excel sheet into Word 2010 document (as an OLE object). In this post we will show you how to insert a new Excel 2010 spreadsheet into document.
To quickly insert an Excel sheet into Word document, open the document and navigate to Insert tab, from Table options, select a Excel spreadsheet.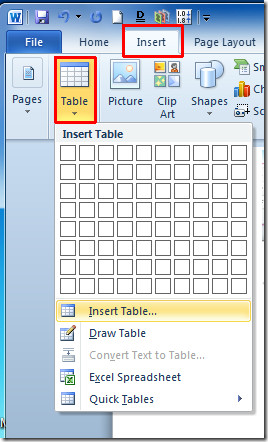 This will instantly insert Excel spreadsheet into Word document, allowing you to fill out table by providing each feature Excel contains.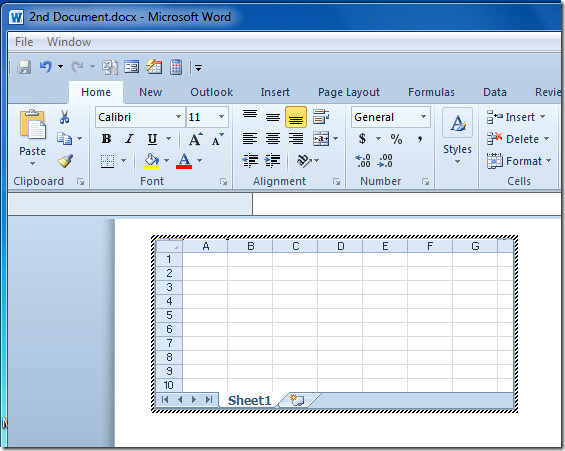 You will see all the Excel 2010 tabs along with same tools in the ribbon. Just click outside the spreadsheet to work in Word document.