Insert Image Background & Colors In Word 2010
Changing page color or inserting image background in documents can give it an eye-candy look and feel, in this post will show how you can insert both the background colors and images in Word 2010.
Open Word 2010 document on which you want to apply page color or insert image background.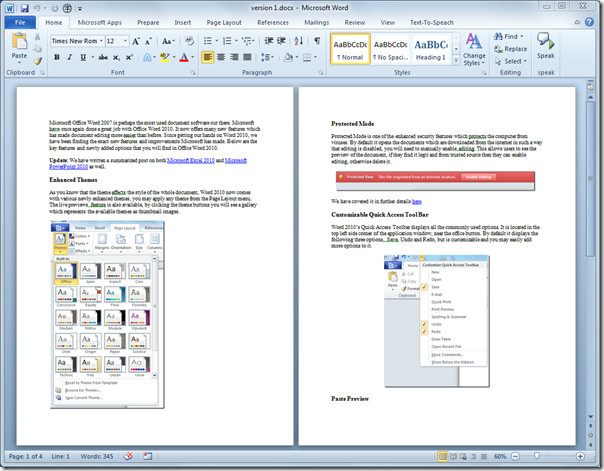 Navigate to Page Layout tab and from Page Color options, start hovering mouse pointer over different colors to view the whole page change color in real-time. For selecting a page color, click one.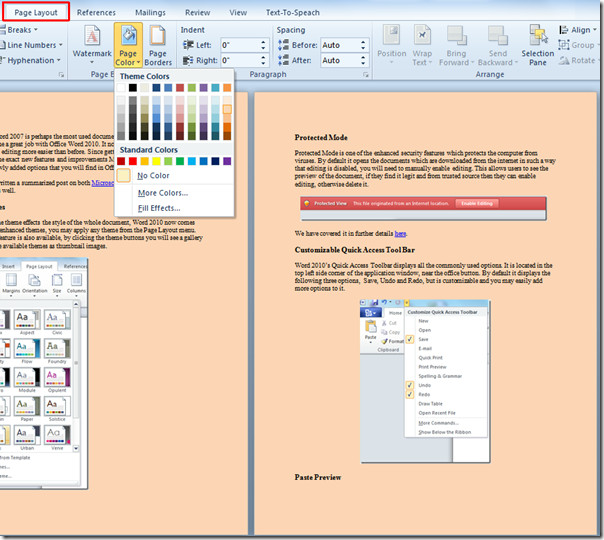 If you want to insert background, from page color options, click Fill Effects.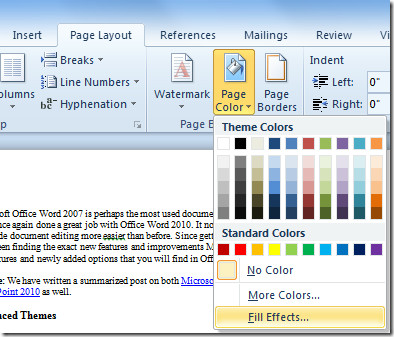 It will open up Fill Effects dialog, switch to Picture tab and click Select Picture.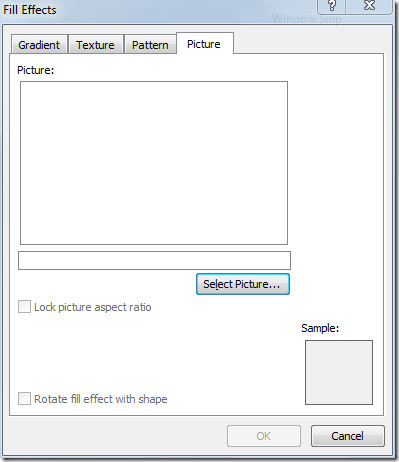 It will bring up Select Picture dialog, now navigate through folders to find desired image and click Insert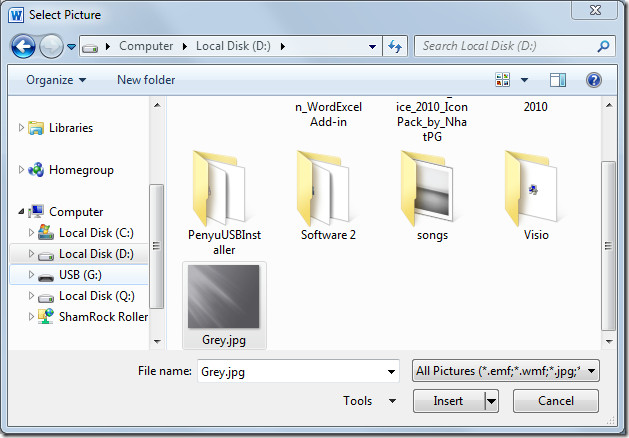 The image will be inserted in the dialog, now click OK.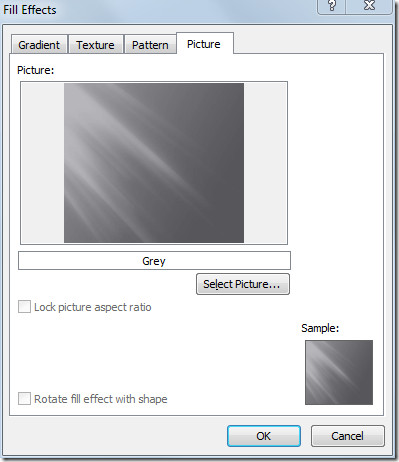 Upon click, image will be set as background. Change the font color and size to make it prominent on the image.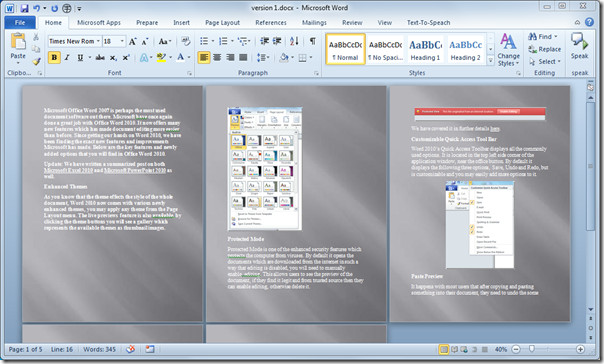 You can also check out previously reviewed guides on how to fill Word 2010 document with Auto-fill & How to change font color to Gradient fill.