Word 2010 Change Font Color With Gradient Fill
Word 2010 includes numerous color schemes, themes, and color patterns which enables you to beautify the document. Apart from using traditional solid font colors, you can also fill document content with different gradient color pattern, which will eventually add more flamboyance.
Launch Word 2010 document on which you want to apply gradient color pattern to font.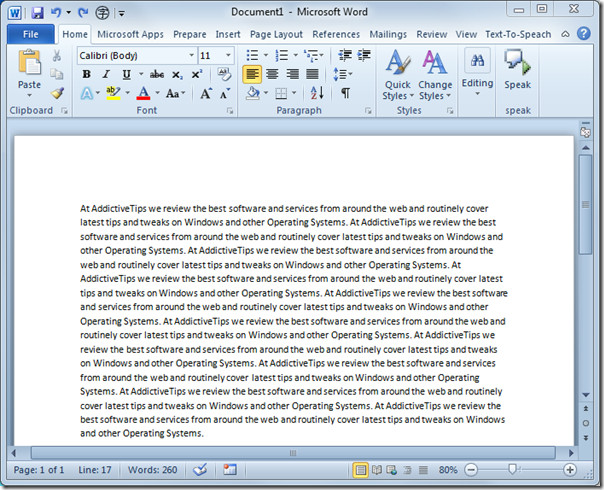 Select the content for applying gradient font color and navigate to Home tab. From Font group, click Font Color options and from Gradient, click More Gradients, as shown below.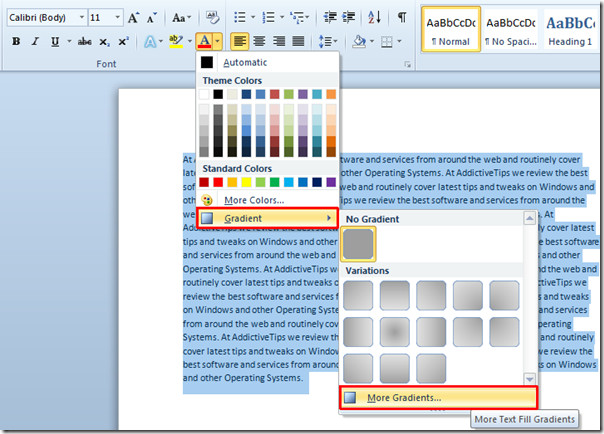 From Format Text Effects dialog window, under Text Fill, select Gradient Fill.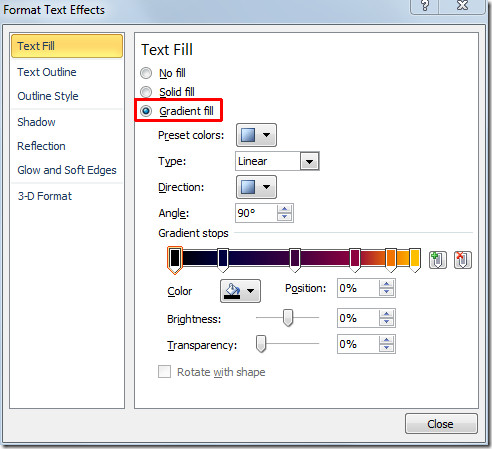 For more customization, click Preset colors and select desired pre-defined gradient pattern. From Direction select the varying direction of colors and Fro Type select the type of gradient fill; i.e Linear, Radical, Rectangular, and Path.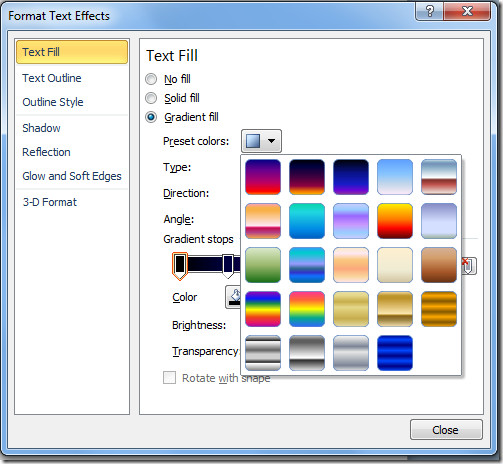 From Angle, select the angle of color variations in degrees, and under Gradients stops move the scroll bars to apply the gradient in any desired way. For changing color of Gradient stops bars, select one and from color choose an appropriate one. For advance settings you can adjust brightness and transparency of color. Click Close to continue.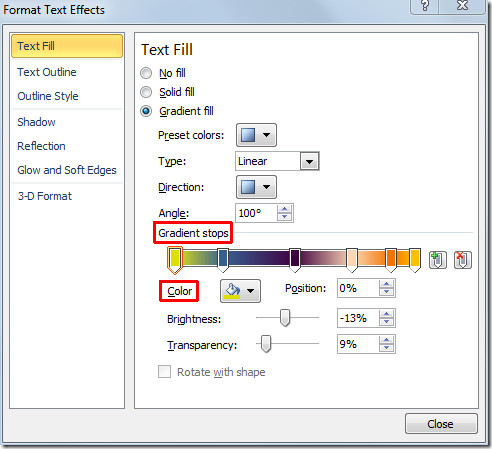 Now you will see that font color is changed to specified gradient fill.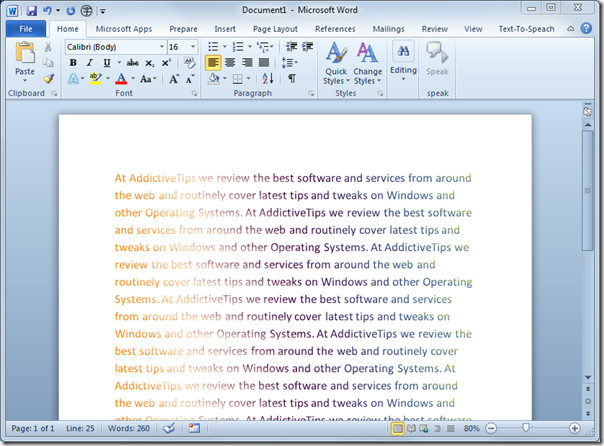 If at any point of time you need to apply the same gradient fill, you don't need to customize it again. From Font Color option, click Gradient and you will see last customized gradient patterns.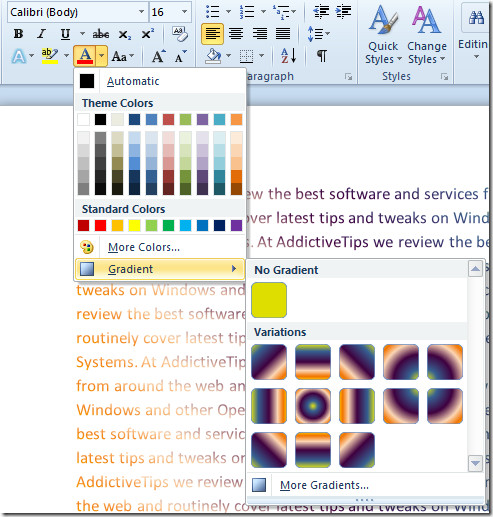 You can also check out previously reviewed guides on how to fill Word 2010 document with Auto-fill & Inserting Captions & Cross-references in Word 2010