Make OneNote 2010 Notebook Compatible With OneNote 2007
Since OneNote 2007 notebooks have some compatibility issues in OneNote 2010, that's why it doesn't encourage editing notebooks created in previous versions, however, if you're dealing with a huge pile of notebooks created in OneNote 2007, they can be easily converted in OneNote 2010 to prevent you from compatibility issues.
For making notebook compatible with previous version, from main navigation pane, right-click notebook and click Rename.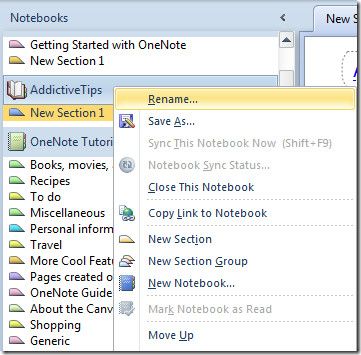 This will bring up Notebook Properties, click Convert to 2007.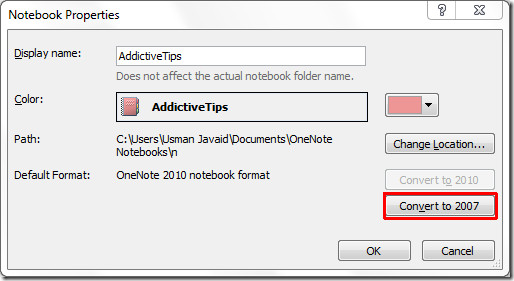 A message box will appear, warning about the effects after conversion, click OK to convert notebook compatible with OneNote 2007.