Outlook 2010: Batch Send Multiple Emails Quickly
Outlook 2010 provide a new feature which enables user to quickly add and perform different actions. Outlook Quick Steps feature will allow users to set up different actions and execute them in one click, rather than following old orthodox method to perform multiple actions. In this post we will be using this feature to create a new Team E-mail, which will be sent to the desired recipients with pre-defined subjects and text body.
Launch Outlook 2010, and navigate to Home tab, from Quick Steps group, click Create New.

Upon click, Edit Quick Step dialog will appear. Now from Choose an Action drop-down list, under Respond group, select New Message.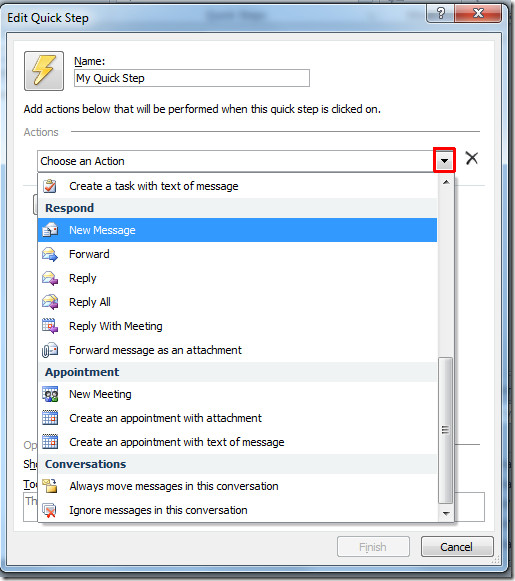 Now from Name, give this Quick Step an appropriate name and click Show Options to fill out other details.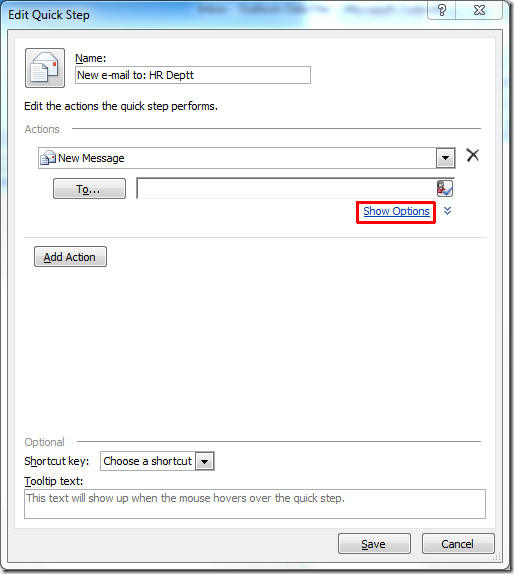 Upon click, it will show different options. You can add pre-defined Subject, set Flag, Importance and Text to the message. From Optional select desired Shortcut key from the list. Now click Add Action to add more email addresses and pertaining information.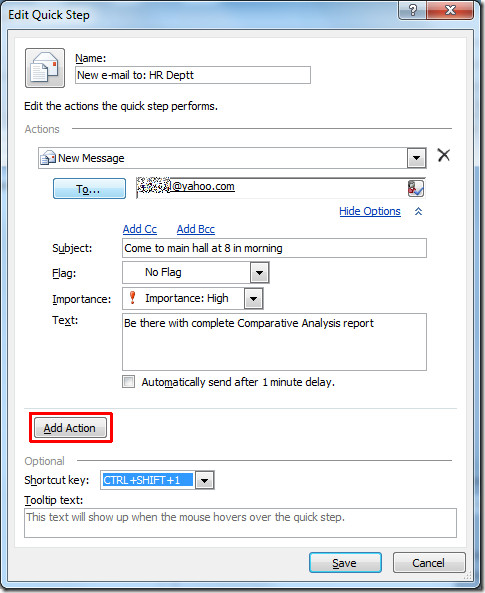 Repeat the procedure to add more New Message from Respond group and start adding as many contacts as required with desired subject and message. Click Save to continue.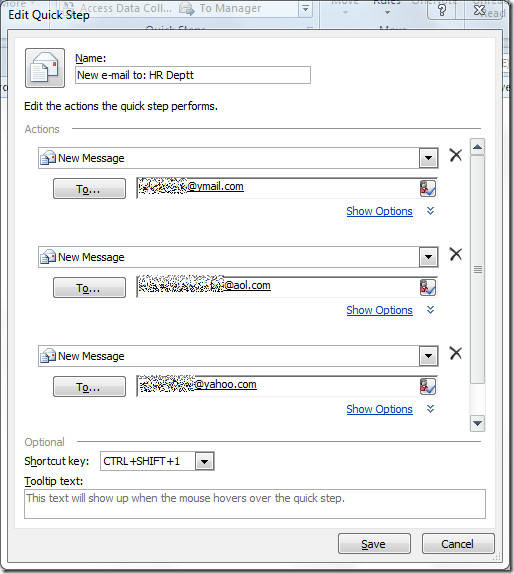 Now you will see the newly created step is now created in the Quick Steps group, ready to send messages at once.
Upon click, multiple Mail Compose windows will open-up, just click Send on respective windows to send emails instantly.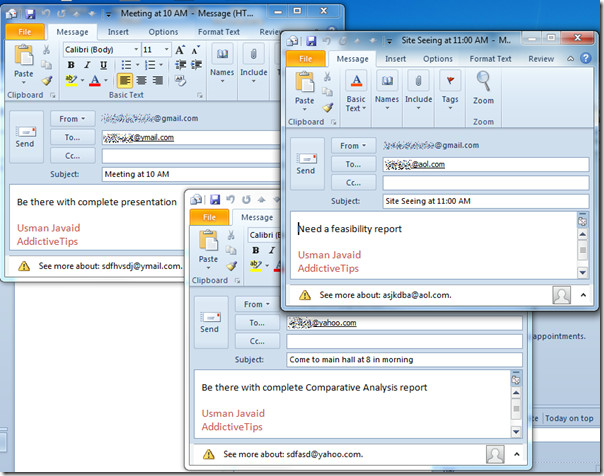 You can also check out previously reviewed guides on Automatically Replying to Emails & Email Tracking in Outlook 2010.