Outlook 2010: Insert Picture Of Contact
While saving a contact in Outlook 2010, you may need to add a picture of the person whose information is being filled. To insert a picture of a contact, open the contact card and click the default picture container to bring up Add Contact Picture dialog, specify the picture path and click Open.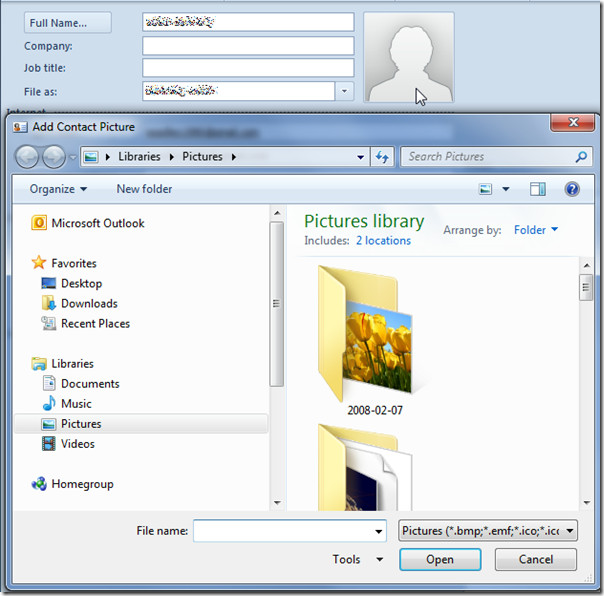 This will insert the specified picture with contact details, now head over to Contact tab, and click Save and Close to save the changes.