Compare Two Presentations In PowerPoint 2010
PowerPoint 2010 includes Compare feature, which enables you to compare two different versions of a presentation. Through Compare feature, you can view changes in presentation versions in a very interactive way. Adding more, it also allows you to insert changes and merge revisions on the fly.
Launch PowerPoint 2010 presentation, navigate to Review tab, and click Compare.

Select a presentation and click Merge.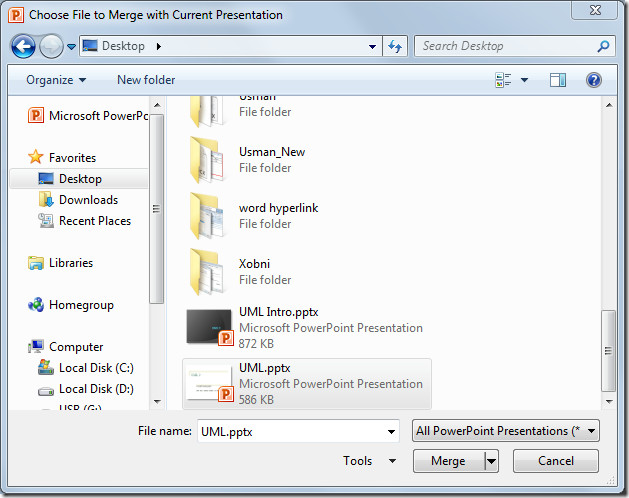 It will open Review pane at the right side of the presentation window. Under Slide Changes, click one from list of changes and it will show you the description of 'change' in the main window.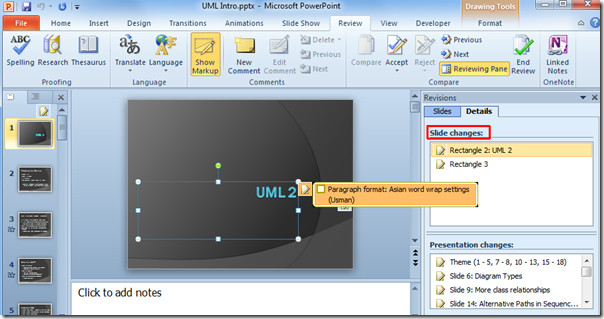 From Presentation changes, select one from the list to view respective change description, a box will pop-up with respective slide describing changes in detail.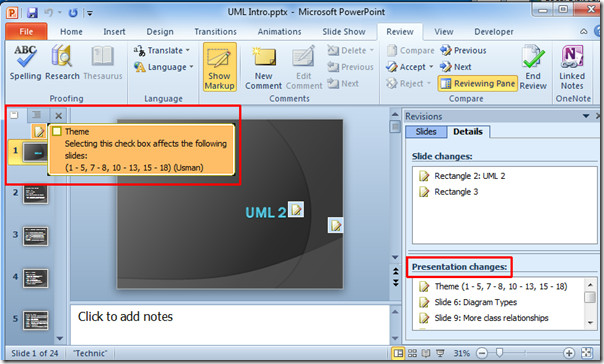 Switch to Slides tab, here you can see both presentation slides side by side to take a generic view.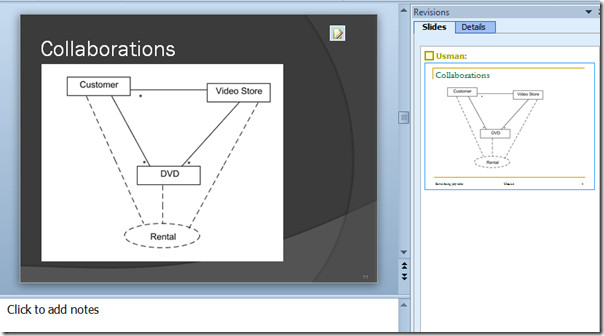 For accepting changes, select a slide from Review pane and navigate to Review tab. From Accept options, you can either accept all changes, accept all changes to the current slide, or accept all changes to the presentation.

Finally to save all changes close the presentation and click Save.

You can also check out previously reviewed guides on How to Embed Excel Spreadsheet in PowerPoint 2010 & How to add Charts in PowerPoint 2010.