Unarguably PowerPoint stands out when it comes to creating intriguing and appealing presentations, thus, it is widely used everywhere. Considering the fact that it is abound but there are still many users out there who can't shell out to purchase the product. To cope up with this, Microsoft recently released the latest version of PowerPoint Viewer which allow any user view presentations without requiring PowerPoint installation.
As name implies, you wont be able to edit the slides but can view even password-protected presentations. It offers a simple IDE to view the presentations and to navigate through the slides, but the one huge downside is that it is not portable app, so you wont be able to carry it.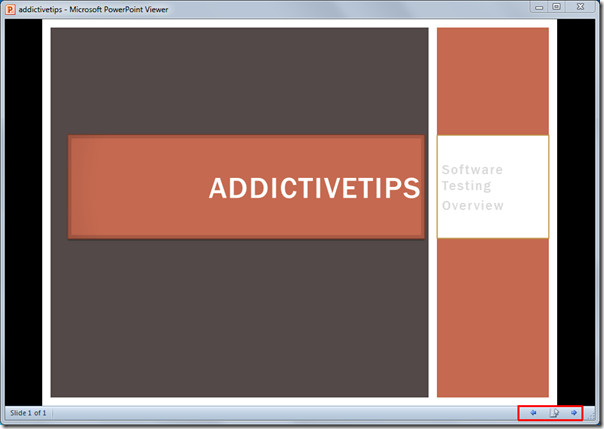 In the bottom right corner, you will see navigational buttons to go through the Presentation slides. Click the Menu button (in the center of navigational buttons) to Print the slide, Copy it, View the Presentation in Full Screen, and for ending the Show. For  advance help, click Help to bring up Slide Show Help dialog which includes Slide show navigation shortcuts, PowerPoint Viewer shortcuts, and Media info, etc.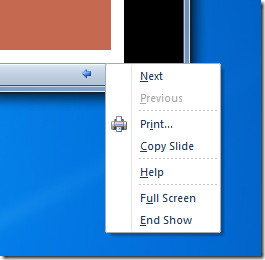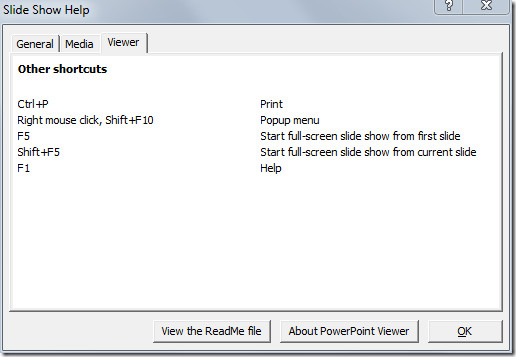 PowerPoint Viewer supports multitude of presentation formats; ppt, .pptm, .pot, .potx, .potm, .pps, .pptx, .ppsx and .ppsm along with the latest PowerPoint 2010 and 2007 format .pptx.
It works on Windows XP, Windows Vista and Windows 7.