Quickly View Comparison Between Two Documents [Word 2010]
Word 2010 includes an intuitive way of comparing two documents, though synchronous scrolling option is always present to view two documents side-by-side with synced scrolling. The build-in Compare feature offers you in-depth analysis of two documents which are being compared.
To compare documents, head over to Review tab and under Compare options, click Compare.

This will bring up Compare Documents dialog, Specify original & Revised documents. For configuring more comparing settings, click More and enable appropriate options. Once settings are configured, click OK to let is compare two documents, it will provide a long range of options along to take a through look at the content.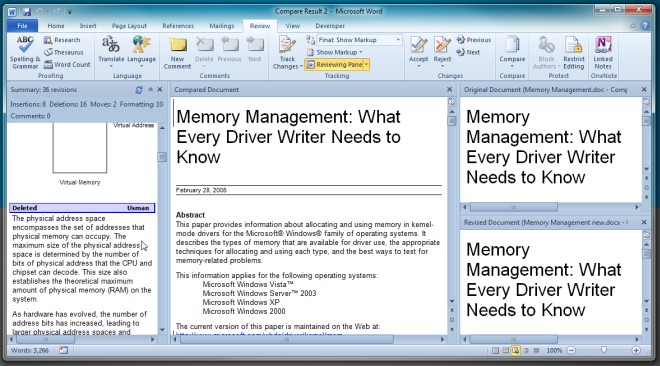 Compare feature has a very straight-forward usage, you can pick two versions of documents and compare them up to analyze the differences.