Remove Personal Information From Visio 2010 Diagram
Every Visio 2010 document contains some personal & hidden information which is automatically added as you create a new diagram. Before sharing it with others, removing hidden details is essential. Visio 2010 has a built-in feature which lets you to remove all hidden and personal information instantly.
Open Visio 2010 diagram in which you need to remove personal information from.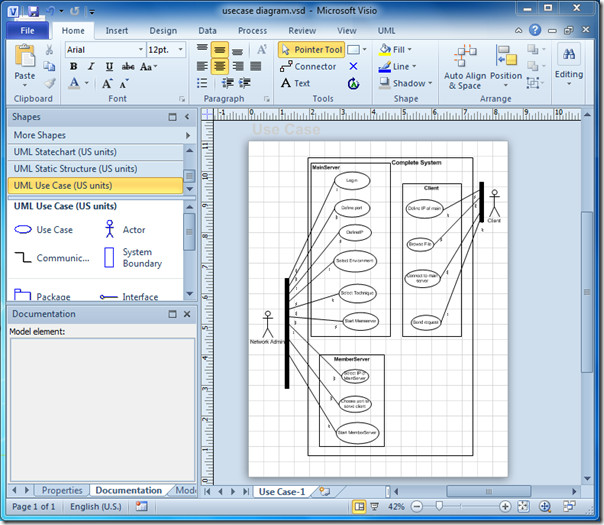 On File menu, click Info. At right side bar you will see meta information such as; Company, Categories, Title, Comments, Author, Manager, containing personal information. For removing such information, in main window, click Remove Personal Information button.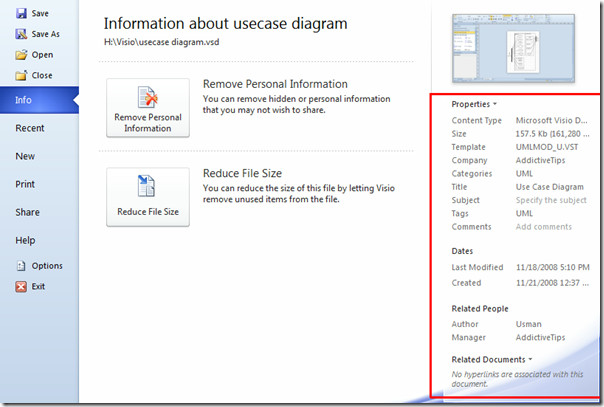 It will bring up Remove Hidden Information dialog, now enable Remove these items from the document option. Under this option you will see list of meta information like; File properties, Comments, Stencil file path, Template filename, etc. For preventing document from adding personal info, enable Warn me if I try to reinsert this information checkbox. Click OK to remove all the hidden & personal information.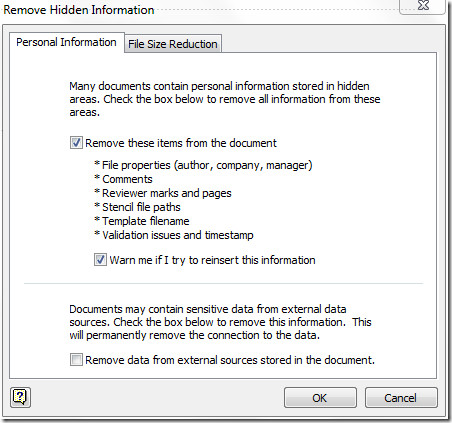 On adding any personal info, a warning message will pop-up. If you want to add any personal info, click Yes.

You can also check out previously reviewed guides on Protect Document and Shapes in Visio 2010 and How to create watermark in Visio 2010 diagram