Toggle Main Access 2010 Navigation Pane Off/On [Hotkey]
Since main navigation bar containing your database elements takes much space on screen, Access 2010 lets user quickly hide/unhide it through a simple hotkey combination. To quickly hide/unhide the main navigation bar, use F11 to toggle the view.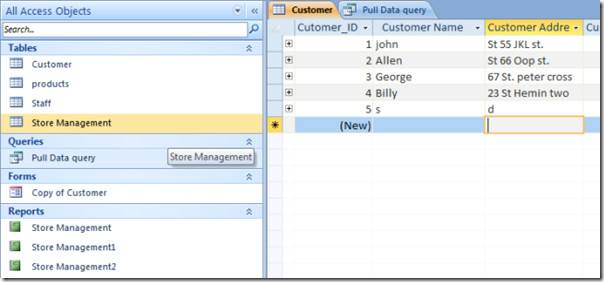 To bring it back, use the same combination, navigation bar will appear again. The main usage can be observed when you are dealing with database table which spreads wide across the screen.