What Is Your Opinion On Office Starter 2010?
Microsoft has revolutionized the way you have been using Office apps. In Office 2010 you will see a lot of new feature and functionality. In coming June, Microsoft will debut Office 2010 which will include a version called Starter that will be available for free. Microsoft also announced that it will be giving Starter version in the newly purchased computers.
Using Starter version would be bit annoying for users because of stretched window and the ads pane which can be seen at the right side of Office applications. Adding more to it, it will be a stripped-down version of final Office version coming down the line, containing minimal feature, functions and featuring only Word 2010 and Excel 2010.
You can see the detailed comparison sheet between the Office final and Starter version here.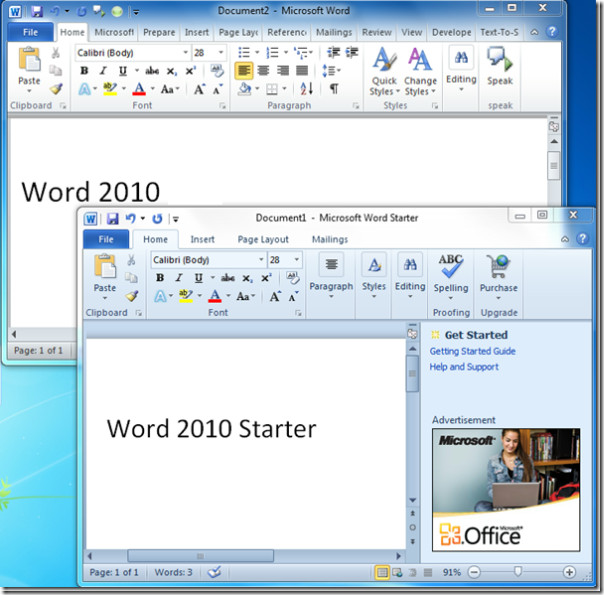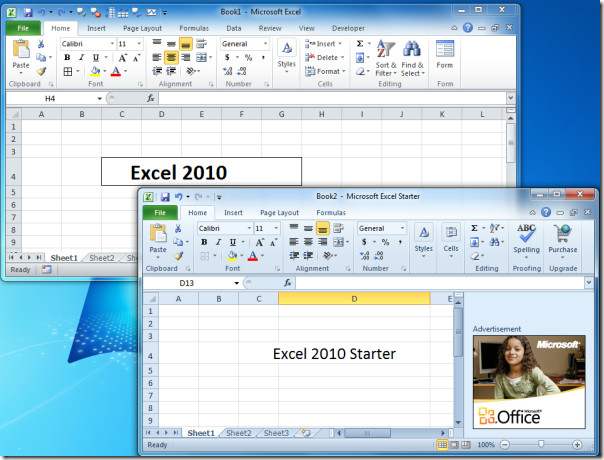 Microsoft's plan is to include Office Starter 2010 in all computers. Once released, it can be downloaded from the official Office 2010 website. The big question here is, will you give it a shot? Will you recommend it to your family and friends who cannot afford to pay for Office 2010? Do you think Microsoft will be successful in grabbing the last remaining  market share from OpenOffice? Let us know your thoughts.
Personally, we believe Microsoft wants to dominate the online space as well, which is currently dominated by Google Docs. What better way to do it than providing users with the free version of Office that has the ability to upload the documents and spreadsheets directly to SkyDrive and then providing users with tools to edit and share them online? Yes, we are talking about Microsoft Office Web Apps. Like we mentioned before, it is all plan of Microsoft to make SkyDrive the central storage destination for everything.