Android Manager WiFi Syncs And Transfer Files Wirelessly To Windows PC
With Android phones, the most troublesome thing for users is the lack of decent PC-phone management solution. Most other mobile platforms have some official offering that makes this task really easy, for example, Nokia's Ovi Suite, iPhone's iTunes management system, and so on. Some vendors have their own in-house solutions which are not really up to the mark, the classic example of which is Samsung's Kies. Hence users really appreciate any third-party solution that can ease their life when it comes to Android backup, restore and management through PC.
Android Manager WiFi is a free program that serves as a wireless synchronization tool for all Android handsets. It is totally cable-free and manages full handset backup, along with individual management components such as Contact, Messages, Photos, Videos, Apps, Calendar, etc.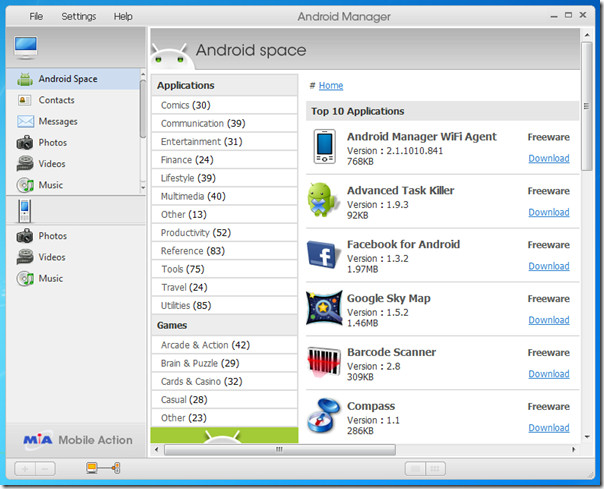 In order to use Android Manager WiFi, the PC and the handset need to be on the same WiFi network. The first necessary step would be to download and install the program on your machine as well as grabbing the handset agent component. To do so, grab the Android Manager WiFi agent from the market. This can be done by searching for Android Manager WiFi in the Android Market.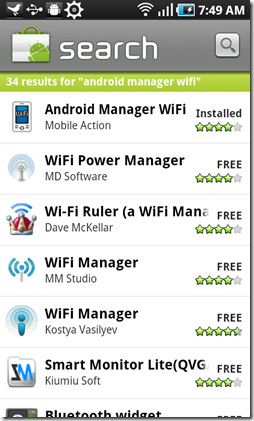 Once the handset agent is installed, you need to configure both the PC and mobile device for connection. As long as you're on the same WiFi option, this should be a breeze.
When you run Android Manager WiFi agent for the first time, you need to set up a PIN code that will serve the security purpose between the PC and device.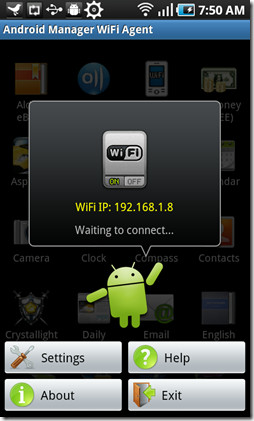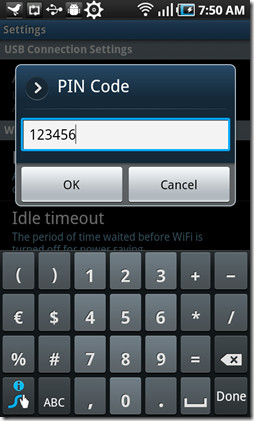 At this point your Android device would be displaying an IP address that would be used for local connection. Fire up the Android Manager WiFi program on your PC and visit the Connections tab under Settings. Provide the PIN code and IP address and you should be connected with the software wirelessly.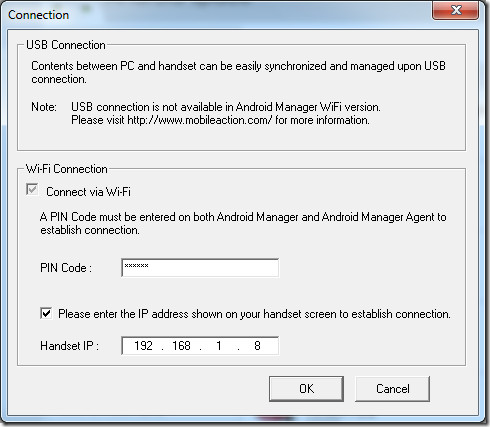 Coming back to the main interface of the software, it lets you manipulate Contacts, Messages, Photos, Videos, Installed Applications, File System, etc. The program also lets you send new text messages without the need for even touching the handset. The best feature perhaps would be the ability to sync wirelessly almost entire components of your mobile device locally.
The Android Space serves as a library of various applications classified under different categories that you can easily download and install to your Android device.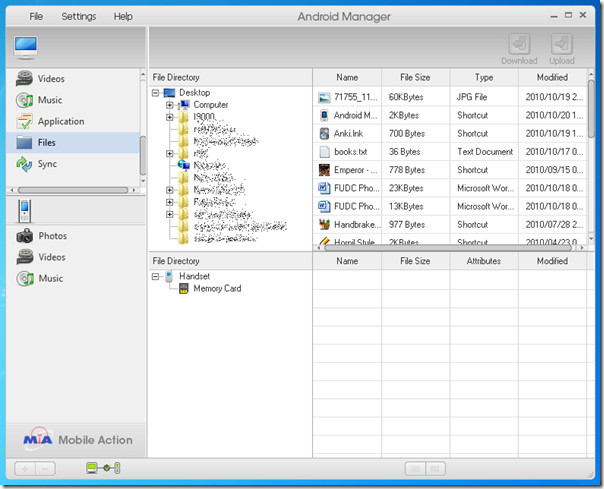 Using the File Manager, the file transfer process becomes extremely easy, with support for dragging and dropping files.
Music management component of Android Manager WiFi includes a built-in player, support for tags and the ability to download and upload tracks between the device and machine.
Messages' management is really nice. For one, the program supports conversation mode so all your messages are actually displayed in threads even on the PC. Threads are further organized by sender numbers, and you can also quickly send a message via Android Manager WiFi without using the handset itself.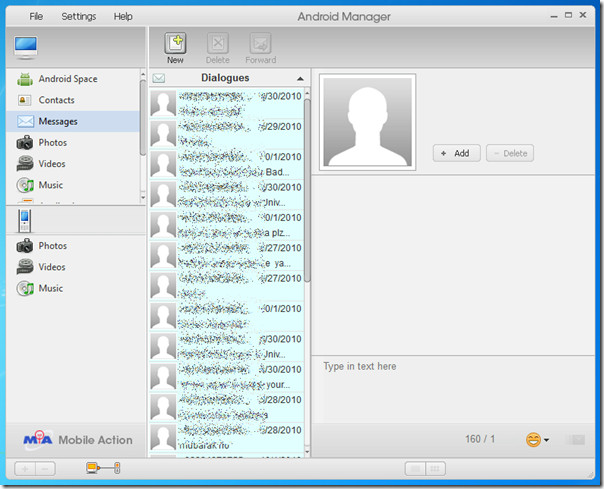 The contacts tab makes possible easy synchronization between an Android phone and MS Outlook. It also allows you to create new contacts, edit existing ones, change information, and so on.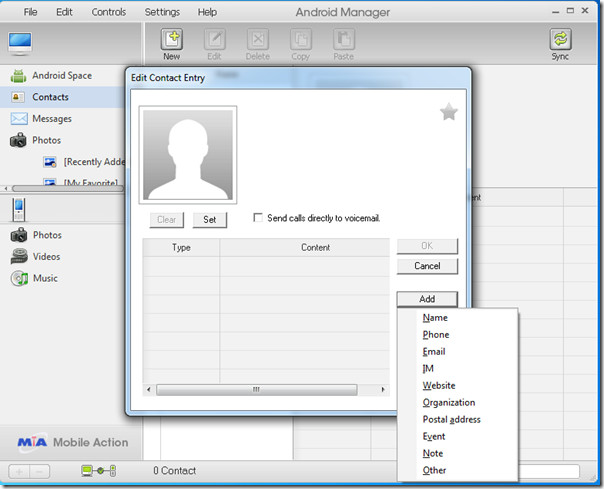 Finally, the best feature of the program is Synchronization. Selecting this tab will immediately let you decide what to synchronize and what not, and the sub-tabs will let you choose different sync options for the content that you have selected to included in sync. Synchronization can also be scheduled to occur automatically, or executed manually every time the devi8ce and PC are connected.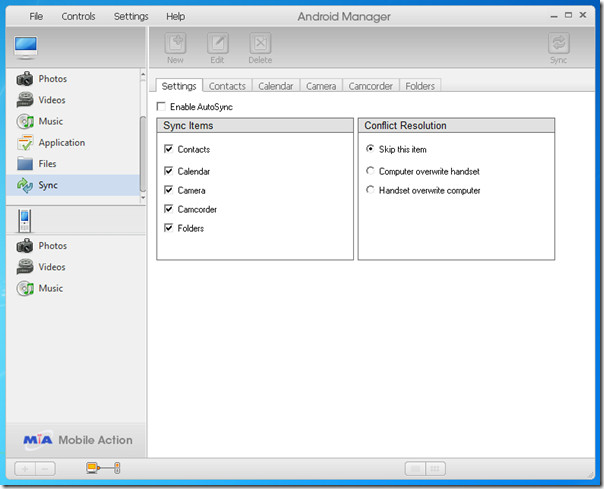 Android Manager WiFi is available for PC only, and works with Windows XP and above. In order to use Outlook Sync, you also need any version of MS Outlook above 2003. We tested the program with Windows 7 32-bit OS, MS Outlook 2010, and the device used was Samsung Galaxy S running 2.2 Froyo. Android Manager Wifi supports multiple languages, including English, Chinese, Deutsch, French, Italian, Spanish and Russian.