Apple iPod Touch 4G Specs, Features And Price
Finally the wait is over and Apple has just announced all new iPod Touch 4G in their media event currently taking place. The iPod Touch 4G is a revolutionary upgrade to iPod Touch with numerous enhancements in features and specs. It brings a lot of iPhone 4's features to the iPad Touch line, including Apple's famous high definition Retina display, iOS 4, Game Center and a lot more. For more information, detailed specs, launch date, storage variants and prices, read on after the jump.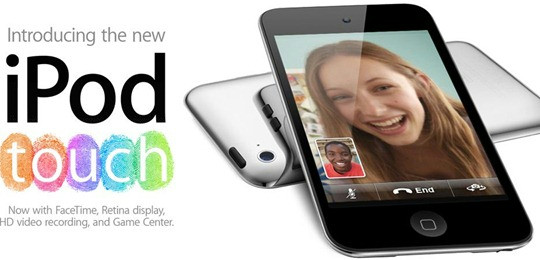 If there is one product that got Apple's sinking ship floating again, it has to be the iPad. Apple's music player has become the ubiquitous portable personal music player the world over and with the iPod Touch, Apple built upon this success to bring the world's most well-received portable media device to the market. In fact if there were no iPod Touch, there would have been no iPhone, as the original iPhone was built as a phone variant of the iPod Touch itself, and the trend continued for the next couple of models but seems to have reversed now. iPod Touch 4G is the fourth iteration of iPod Touch and is built as the iPod variant of the iPhone 4 instead.
Here are some of the major specs of iPod Touch 4G:
1 GHz (underclocked to 800 MHz) Apple A4 Processor
iOS 4.0.2
960 x 640 Pixels LED Backlit LCD Retina Display (without IPS)
8 GB, 32 GB or 64 GB Internal Storage
Wi-Fi
3-axis Gyroscope
Microphone
Rear Camera for 960 x 720 Photos and 720p HD Video Recording
Front Facing Camera for Video Chatting/ Calling
iPod Touch 4G will be available from next week with pre-orders kicking off today. The iPod Touch 4G 8 GB costs $229, 32 GB for 299 GB and 64GB variant will cost $399 GB. You can log into Apple's official website and place your order today.
Update: As of October 2011, iPod Touch 4G ships with iOS 5 pre-installed and is now also available in white.