Block Unwanted Calls With Call Block On Android
It's a world of telemarketing techniques.  Spammers are always there to give you unwanted calls. You're in office, at home or with friends, it definitely becomes a pain to keep on getting calls which you don't want to respond to. With Call Block, you can add automatic call blocking on your Android phone which can be updated frequently. The number would be sent to your voice mail (if you have one) or just a simple pick and hang up.
Once installed on your device, a simple UI appears on the screen. Key options are blacklist (callers to be blocked) and white list (allowed callers). On the main screen, you will see that Call Block is ON which will pick up and hang up. This can be changed by simply going to the settings, where you will find options to pick up and hang up, and to send callers to voice mail. A list can be added of suspected spammers. Calls can be added to black or white list using contacts, area code, private numbers or simply by adding a number.
One of the key features, that really appeals is that you can block all the calls which are not in your contact list or you can simply put all your contacts to the block list, depending on what you're looking for.
A very easy to use, handy application to block unwanted calls and the big world of spammers. This app was successfully tested on Galaxy S.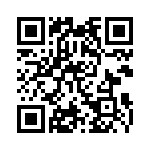 Download from AppBrain or simply scan the QR code above.