Blur Face To Hide Identity With Privacy Camera For Android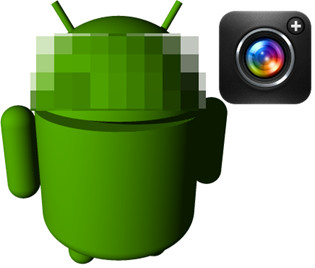 There are numerous Android apps belonging to the photography genre, but most of them either let users embellish their snaps with a handful of retro filters/effects or focus primarily on presenting you with a simple photo sharing, exploring and socializing platform. PrivacyCamera app is a brilliant free app for Android devices developed by usi3 that lets you take photos of people while blurring or hiding only their face in the end result. The app is very handy, say for citizen journalists, who tend to interview people a lot and not every interviewee is keen on letting their faces be revealed. And well, for moments of proud mischievous activities as well  to be honest. For more on this wonderful free app, read on.
This app has quite a few nifty ways of hiding faces. It can do so by pixelation, or blindfolding or superimposing the face with an existing image. Let's walk you through this tiny yet effective app.
The user interface is intuitive and very simple for even the most novice of Android users. Pressing the menu button on the main interface brings atop the various effects you can impose to hide a face. You have Overlay Image, Blindfold and Pixelation. You have the Settings menu as well, but there's not much more over there. You can add a custom image that you want to impose onto a face from over there. You have the Autofocus button as well, and it does what you think it does, we wont bother with that.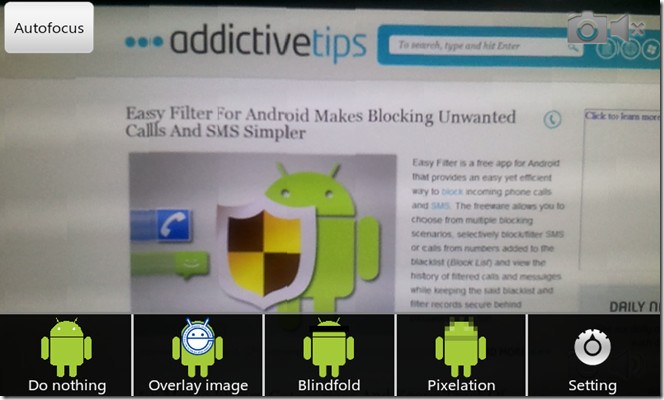 Here, you can see a preview of what the results would be like, in quite an obvious way. We like the way the Android logo has been used for the preview – it looks kinda cute with these overlays. Choosing to select a custom image for the overlay from the settings brings you this Window where you can browse for the image and easily set it as your overlay image of choice.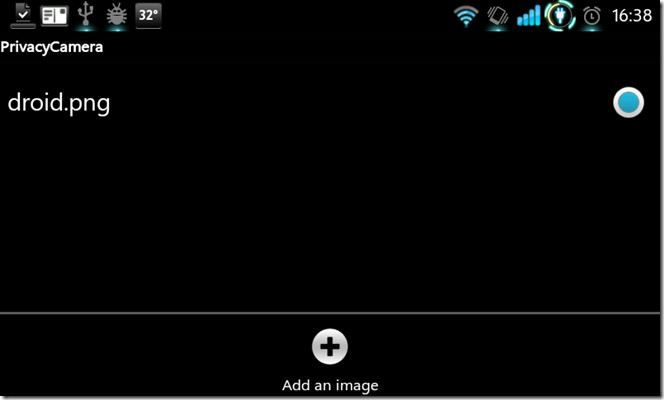 Below you can see a few pictures taken of my colleague Sameed Khan and you can see how the various effects actually pan out once the photo is taken. We must say we were impressed by the accuracy of this app. You can see the Overlay Image, Blindfold and Pixelation effects respectively.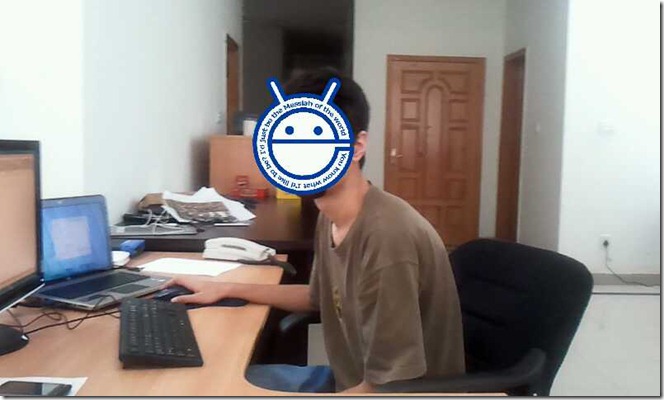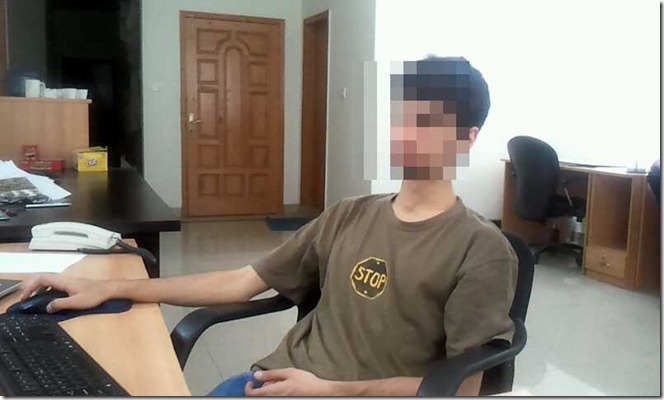 That's pretty much all there is to this app. Feel free to check it out for yourself by downloading it from the Android Market directly via the link given below.
Download PrivacyCamera For Android