Control Your PC Using An Android Phone
Who doesn't love network based applications. For instance, your laptop is connected to the 40 inch High Definition LCD via HDMI and the facility of an Android Device is right in your palms. Controlling your machine right from the phone wirelessly would be a 'Wow'. RemoteDroid is a free server based application which facilitates you with that. Let's look into the setup and working format of this app.
Before we get into anything, a small desktop application is required for completing the network topology (download link is provided at the bottom). It will hardly take 30 seconds to download and install RemoteDroid Server. All the information needed is displayed on this applet.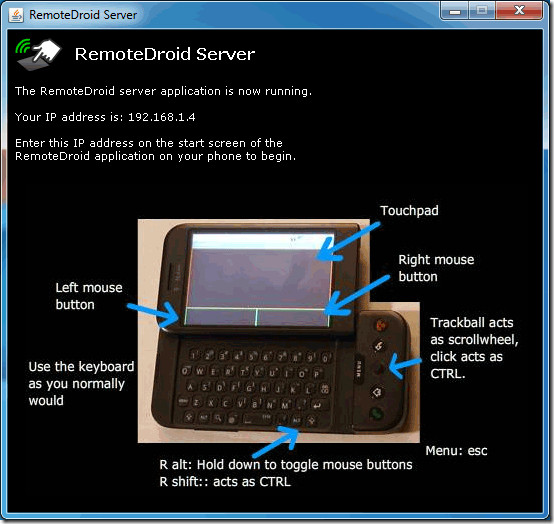 Open RemoteDroid on your Android device (of course, after installation). All you are required to do is input the IP address which you are able to see on the server application on your machine. The main screen also shows recently used hosts, if any.
Navigate to Preferences via Menu and adjust the tap speed and mouse sensitivity from this screen. Lastly, trackball (if you have one on your phone) can be used as the mouse wheel too.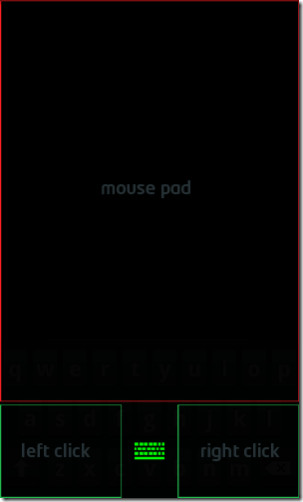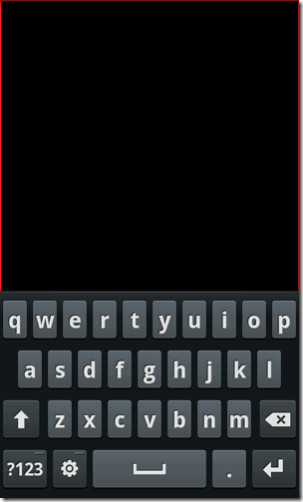 You don't have to worry about carrying a wireless mouse and a keyboard. Your phone will serve this purpose. This app was successfully tested on Galaxy S phone.
Download RemoteDroid for Android
Download RemoteDroid Server for PC