DeepShining: A Custom Windows Phone 7 ROM For HTC HD7 [How To Install]
There isn't a Chevron-like unlock for Windows Phone 7's latest update Mango just yet. There are some lengthy and overly complex procedures out there, but a vast majority of users won't even dream of going near them as Mango is pretty good in itself with a lot of features users have wanted for a long time. However, if you still want something new and improved on your device, and are brave enough to risk your HD7, there's a new custom ROM out now by the name of DeepShining. You don't need to have a jailbroken device to flash this ROM, just follow the procedure described past the break.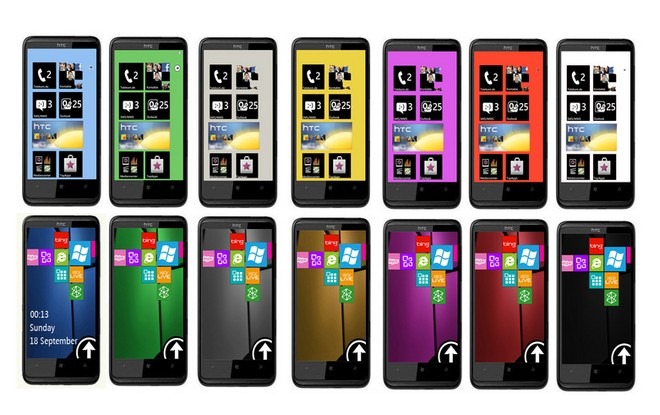 Before we tell you anything about flashing DeepShining to HTC HD7, let's discuss why you would want it on your device. This custom ROM will, of course, give you an unlocked device (a complete unlock, including inter-op too). Along with that, there are a lot of new themes included in the package. You will be able customize the boot logo and access hidden ease-of-access options in the settings menu. Internet tethering is also enabled in the ROM. If you think all these things warrant a flash, then here's the procedure.
Disclaimer: Please make sure that you have ample hacking experience before you try this. AddictiveTips won't be responsible if you end up damaging your device.
Instructions:
First and foremost, revert back to Nodo. This is crucial as failing to do so might brick your device. Follow our guide to downgrade to Nodo if you're unaware of the procedure.
Once you are on Nodo, you will need to have RSPL/ HSPL on your phone. Here's how you can get SPL access on your HTC WP7 device.
Now you're all set to flash the DeepShining ROM to your HD7. Download it from the via link given at the end of this tutorial.
Charge up your phone to a battery level enough to get it through the process. Check the exact battery level of your device using the diagnostic menu.
Deploy the ROM file to your phone using this method to flash a custom ROM to HTC WP7 phones.
Now you have your HD7 running on DeepShining. The ROM looks pretty cool, and will finally allow you to enjoy all the jailbreak privileges on your Mango phone. Click on the source link given below to grab the ROM file or to know more about DeepShining.