Enable Arabic Support On Android 2.2 Froyo On HTC Desire, Magic, EVO 4G, Incredible And Nexus One
Are you an Android user from the middle east or its surrounding regions, with a primary language that uses a left-to-right script? Feel left out because of Android not supporting your native language? If you're using HTC Desire, HTC Magic, HTC EVO 4G, HTC Incredible or Google/HTC Nexus One running rooted Android 2.2 Froyo, you're in luck, as you can now enable support for Arabic and other similar languages on your beloved Android device. Read on for more information and installation instructions.

Ever since its initial launch on the HTC/T-Mobile G1, Android is fast becoming one of the leading mobile platforms in the world. However, it still has its shortcomings. One of the major drawbacks that Android faces is its non-adaptability and zero support for several right-to-left middle eastern languages such as Arabic, Persian, Urdu and their different variants and dialects. We can easily say that gaming and languages still need a lot of work when it comes to Android development.
However, Android hacking and underground development community is always surprisingly efficient in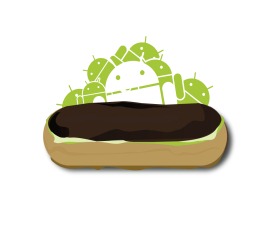 delivering goodies for Android that Google missed out on knowingly. The recent breakthrough is a pretty massive one for many, as an Android developer has successfully integrated support for Arabic to rooted Android handsets running Android 2.2 Froyo. This does not mean Arabic only, as other similar languages such as Arabic, Persian and Punjabi etc. that use Arabic script should also be supported because of this.
Enough details; let's get on with adding support for these languages to your HTC Android device.
Disclaimer: AddictiveTips will not be responsible in case you brick or incur any other damage to your device following this guide.
Here is the step by step method for installing Arabic support on HTC Desire, Magic, EVO 4g, Droid Incredible and Nexus One.
First of all, upgrade and root your handset to Android 2.2 Froyo, if you haven't done so already.
Make sure your device is rooted. In case it isn't, you can find rooting instructions for all these devices here. This should also install a custom recovery (ClockworkMod) on all the above mentioned devices except for Nexus One. On the Nexus One, you can install it using this guide.
Next, connect your phone to the computer and mount its SD card.
Now download the zip file from here and copy it to your SD card root (do not put it in any folder there).
Reboot your phone into recovery.
Now flash/install this zip file from recovery, after taking a backup.
After flashing it, wipe your cache and dalvik cache (the latter can be wiped from the advanced menu).
Once this is done, reboot your phone and you're done!
That should do it for you – your phone should now have Arabic language support.