Espier Launcher HD: iOS Home Screen-Style Launcher For Android Tablets
Remember Espier Launcher, a homescreen replacement Android app that gives your Android a taste of iOS Springboard? The launcher became an instant hit among Android users at the time of release, courtesy of all its iOS-style gorgeous looks and features. Well, if you happen to own an Android tablet, then rejoice, for the team behind said launcher are back in the market, this time with a tablet-optimized version of Espier Launcher that has been introduced by the name of Espier Launcher HD in the Google Play Store.Yes, you can now embellish your Android tablet with Springboard goodness, and avail all the handy features that the smartphone owners (and all the iOS users) have been benefitting from. With Espier launcher HD, you get the same iOS (and MIUI) style multiple scrollable homescreens, enhanced multitasking features, the Jiggle Mode to reposition app icons on the required homescreens, to group various items into a single folder, and to kill apps from the App Switcher, multiple assortment modes for desktop icons, the Android-style power control widget (within the App Switcher), the immensely helpful Spotlight search that helps you search for virtually anything from within the entire OS, and plenty of customization features that you're surely going to love.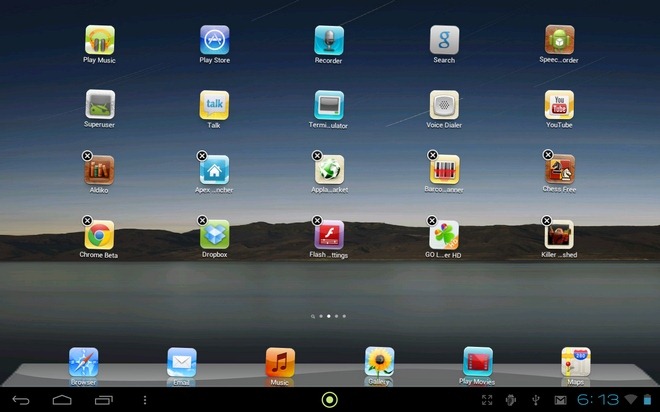 Once Espier Launcher HD is enabled/activated on your tablet, you can modify it as desired. For instance, to enter the Jingle Mode, just long press an app's icon on the homescreen or dock. While in the Jiggle/Edit mode, you can swipe anywhere on screen to reposition an app's icon. Tapping the cross (x) button at the top-left side of an app's icon lets you uninstall that particular app. Swiping the screen upwards reveals the App Switcher that lists all the recently used apps.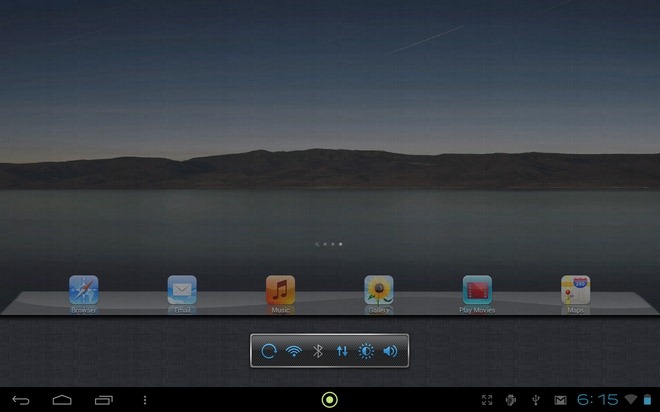 Long pressing an icon from within the App Switcher lets you easily kill an app. Swiping an app's icon on top of the other while in Jiggle Mode lets you group them together in a specific folder. Once a folder is created, you can rename it as desired. Swiping to the last homescreen from the left reveals the Spotlight Search bar that is there to cater for your queries pertaining to, well, almost anything from within the OS.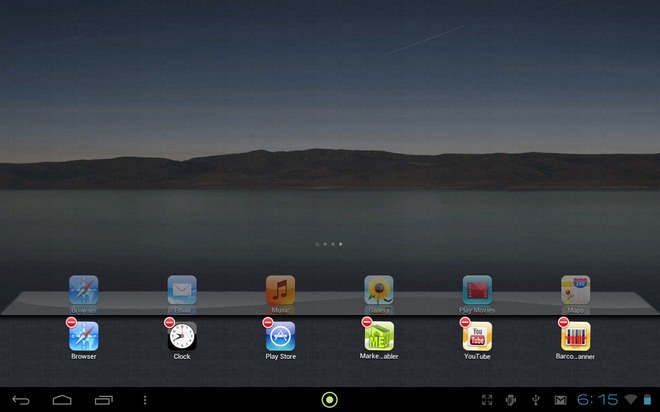 We managed to test the launcher on Acer Aconia A500, and can confirm that it works quite satisfactorily for the most part, although there are a few odd glitches here and there, especially while unlocking the screen and switching between different homescreens.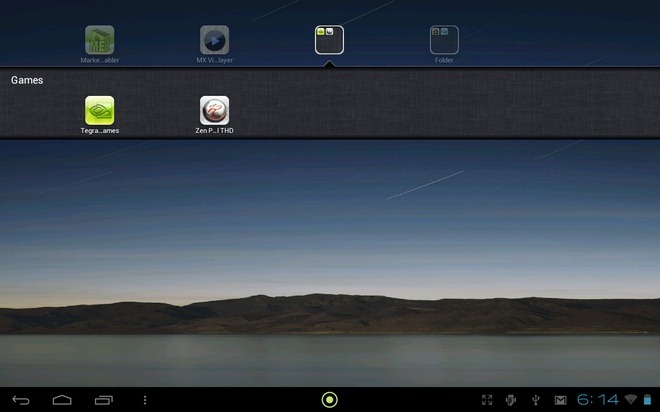 Download Espier Launcher HD for Android
Update: The app seems to have been pulled from the market. The good thing, however, is that the smartphone variant of the launcher is still available, and can be downloaded from the link provided at the beginning of this article.