Flash HTC myTouch 3G Perfect SPL Without Gold Card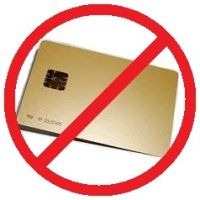 You usually require a gold card to flash the perfect SPL of your HTC myTouch 3G Android device but now you can do so without using a gold card, thanks to XDA-Developers member liberatemail. Read on for detailed instructions.
This method basically involves soft rooting your phone first and downloading ROM Manager from Android Market. You then install CyanogenMod recovery from ROM Manager and immediately boot into recovery to flash the engineering SPL from your phone's storage card.
For those who aren't experienced with the steps involves, here are the detailed instructions:
Download the Engineering SPL 1.33.2005 from the link given below and copy it to your SD card.
Download SuperOneClick from the link given below and install it to your computer.
Connect your phone to your computer via USB, run SuperOneClick on your computer and click the 'Shell Root' button. Follow the instructions to soft root your device and reboot it once done.
Go to Android Market to download and install 'ROM Manager', launch it and tap its first option to install ClockworkMod recovery. IMMEDIATELY boot into recovery as soon as it is installed.
Choose to 'flash zip from SD card' and select the engineering SPL file that you copied to your SD card in step 1.
Once it is done, reboot your phone and you are done.
For more information or to seek help with any problems, please visit the XDA-Developers forum thread.
Download Engineering SPL 1.33.2005 for HTC myTouch 3G
Download SuperOneClick