Full HDMI Mirroring For Rooted HTC EVO 4G With HDMwIn
A couple of weeks ago, we reviewed the beta version of FullHDMI, an application that overrides the HDMI-out restrictions on rooted HTC EVO 4G phones. The full version of the application hit the Android Market 5 days ago with a price tag of $2.99. Wait! Don't let the price tag scare you away. We understand that although the hack is one to die for, some users might not be eager enough to spend extra cash on a feature they could do without. Good news is, they won't have to. That's right, a free alternative to the application is now available on the Android Market.
HDMwIn, like FullHDMI, allows you to mirror everything on your EVO 4G's screen onto an external display at up to 720p. Normally, you would only be able to clone video playback. So if thinking about playing Android games on an HDTV makes you drool uncontrollably, read on after the jump for more info.
This application requires your EVO 4G to be rooted. If your device isn't rooted, check out our HTC EVO 4G root guides. Click on one of the following if you wish to root your device now.
For a device-specific application, that is an accomplishment worthy of applause. There is a catch, though. FullHDMI no longer requires users to flash custom kernels onto their EVO 4Gs (for general functionality), while as of this writing, that is a hassle that you'll have to go through with HDMwIn.
Hopefully, future updates will eliminate the need for a custom kernel. For now, Sense, CyanogenMod 7 and Savaged-Zen custom "accelerated" kernels are available. Visit the app's Android Market page for download links and instructions.
As in FullHDMI, audio output through HDMI-out is only supported for Sense and not for AOSP ROMs. So if your EVO 4G is running CyanogenMod 7, you won't be able to port audio to an external display with the current version of HDMwIn. As of now, the developers are still working on a fix for said problem.
Update: HDMwIn now supports audio output to external display for AOSP kernels. Also, it does not require users to flash custom kernels. However, modified kernels are recommended for smoother mirroring.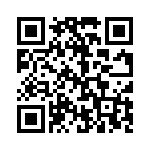 You can grab HDMwIn from the link given below or by scanning the provided QR code. If you wish to support the developers, you may buy the donate version of the application here for $5.