Get iOS 5 On iPhone 2G/3G, iPod touch 2G/3G With Whited00r 5.1
Users of iPhone's newer models might outnumber people having iPhone 2G and iPhone 3G, but still a considerable contingent of users remain who have not yet upgraded their phones. This means that there are a lot of iPhones out there which are not running the newer versions of iOS. iOS 5 was released a few months back, and it has got just about all the features Apple fans have wanted for a long time. So, if you own an older iPhone or iPod touch, there is no longer a need to be jealous of iOS 5. You can get most of the features iOS 5 offers via the latest version of Whited00r. Read on to know how to use this tool with your iDevice.
The devices supported by Whited00r 5.1 include:
iPhone 2G
iPhone 3G
iPod touch 2G
iPod touch 3G
Disclaimer: Please make sure that you have iOS and jailbreaking experience before you try this tool. AddictiveTips won't be responsible if you end up damaging your device.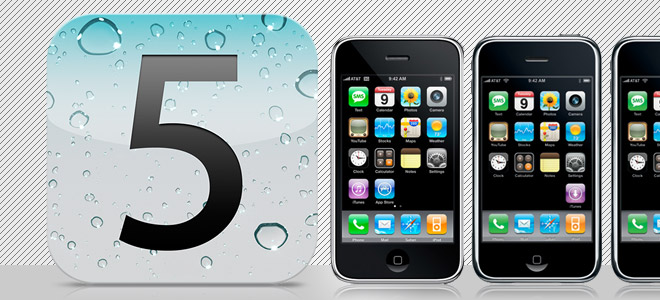 Whited00r will automatically jailbreak your device, and the latest version of Cydia, 1.1.3, will be installed on it. The biggest advantage of the tool, is that you will get true multitasking, and apps will keep in running state in the background. Whited00r will bring almost all the cosmetic features in iOS 5, like wallpapers, ringtones and other OS sounds. A few small, but significant features have been added to the mix as well, like the word count in Message app, and Reminders app is preinstalled as well. According to the developers of Whited00r, the interface of the custom firmware is designed to resemble iOS 5 as much as possible, without affecting the performance and speed of your device. The complete feature list can be viewed on Whited00r's official website (www.whited00r.com).
Here is how you can get iOS 5 on any older iDevice, even if it is not jailbroken.
Go to the Whited00r download page, and from there, choose your device.
Download the Whited00r IPSW file of your respective device. There is just one file each available for iPod touch models, but the iPhones have two versions of Whited00r files. If you want to hacktivate your device, download the Unlocker file, otherwise go for the Normal version.
The IPSW files are in zipped form. Unzip them and save on any location n your PC or Mac.
Although this is not necessary, but it's better if you put your device in DFU mode. This can be done by holding the power and home button simultaneously for 10 seconds, and then releasing the Power button while holding Home for 20 seconds more. Your phone's screen with go completely black in DFU mode.
Now, connect your device to your computer and launch iTunes. If in DFU, iTunes will automatically detect an iDevice connected in Recovery mode.
For PC, press SHIFT key and the Restore button in iTunes simultaneously, while for Mac, ALT+Restore is required.
Point iTunes to the saved IPSW file, and then restore your device.
It will take about 15 minutes for the custom IPSW to be installed on your iPhone, and once you restart it, you can start enjoying iOS 5 on your iDevice. However, it must be noticed that, even though Whited00r has been optimized for older devices, the performance and speed will be affected nonetheless. So, it is a tradeoff between getting latest features, or maintaining your devices performance, but at least you have a choice now.
Editor's Note: We may also point out that the hacktivated version of Whited00r does not come with push notification certs, and YouTube app might not work, either. You can work around that using the Push Doctor or SAM packages from Cydia, or any other solution for the said problem.