How To Enable MMS On Dell Venue Pro (AT&T) [Guide]
Dell Venue Pro is one of the rare Windows Phone 7 devices which come with a hard keypad. You might not be a big fan of sliders, but this really is a refreshing change admittedly. To have such a unique device and still have some features lacking can be a deal breaker as you expect your new purchase to be perfect in every respect. The use of MMS might be becoming a rarity (what with all the photo sharing services becoming popular), but there certainly are considerable number of people who still like using MMS. Doing this on WP7 can be problematic, as discussed earlier along with the MMS fix for LG devices. Venue Pro users can counter this issue too now. Read on to find out how.
Disclaimer: Please follow this guide at your own risk. AddictiveTips will not be liable if your device gets damaged or bricked during the process.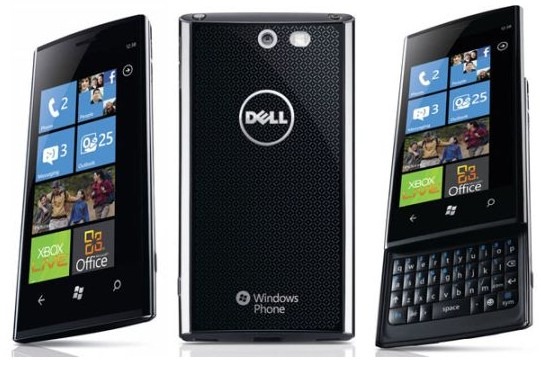 The hack is simply a diagnostics tweak, and the culprit turns out to be a setting deep within the MMS menu. This means you will not need to have a developer unlocked device in order to fix MMS on your phone. The diagnostics menu is accessible easily on all WP7 devices, and Dell Venue Pro is no exception.
Instructions:
As always, the diagnostics menu can be accessed by dialing ##634#
From among the list of options, choose MMS Settings.
Navigate to the fields containing MMS related options. Edit these fields to the following values (leave unchanged where already the same)
Name: ATT MMS
APN: wap.cingular
MMSC: https://mmsc.cingular.com
MMS Proxy: wireless.cingular.com
MMS Port: 80
The Username and Password fields should be left unchanged, or if there's already something written in them, delete it and leave the fields blank.
Change "Auth Type" to CHAP.
Tap "Apply".
Reboot your phone.
This should be enough to fix the MMS issue on your phone. Not all users are experiencing this issue, but for those who are, do try this fix out. Most probably, the whole MMS issue on Windows Phone 7 devices is not the OS's fault, but rather just a result of the Mango platform being relatively unknown till now. Although all WP7 devices have been designed to support WAP and MMS fully, there are issues because carriers can't send the correct configurations to users. Essentially, all the steps outlined above are working towards tweaking your MMS settings to become more mainstream and easy to configure.