How To Fix Samsung Galaxy S i9000, Vibrant, Captivate Lag
Samsung Galaxy S is a high-end Android handset that has gathered some massive user base since it's release. Some users are consistently facing terrible lag/slow performance issues on their stock Samsung Galaxy S. Although there are many lag fixers for Samsung Galaxy S available but this guide has two distinct advantages:
The tool is open source with full comments and ease of editing. So, if you fancy yourself as a developer, you can perhaps do some code changes to make it work better.
This method is applicable on every Samsung Galaxy S firmware variant and version. This eradicates any worries of OS compatibility etc.
Here is the method that will eliminate the lag issue and you'll be able to experience the full Galaxy S advantage.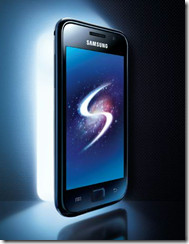 Please note the lag fix will only work if you have a Windows computer with SGS drivers (Samsung Kies). At least 500 MB of internal storage space must be free before deploying this lag fix utility.
The first step is to root your Samsung Galaxy S. [click here for rooting method].
Place your phone in debugging mode: Settings->Applications->Development and connect to the computer. do not mount SD card and leave it on option screen.
Now Download One Click Lag Fix, unzip with 7zip or Winrar and save it on desktop [Or wherever you prefer].
Now click on LagFixme.bat and sit back, while it does all the work.
In case you are not satisfied with this lag fix, you can easily remove it by double clicking Unlagfixme.bat.
There you go! you now have you Samsung Galaxy S absolutely lag free.
This lag fix method has been tested on the following firmware:
I9000XWJG5 (Eclair – Europe)
I9000XWJM1 (Eclair – Europe)
I9000XXJP2 (Froyo – Europe)
I9000JPJG8 (Eclair – Africa)
Captivate: I897UCJH2
According to the author, You will need your phone to be unlocked when it runs the script, so that you can accept the permissions request that will appear on your device. If you need help regarding any aspect of this lag fixing technique, you can consult this link.
Disclaimer: Please follow this guide at your own risk. AddictiveTips won't be responsible if your device faces any permanent/non-permanent damage due to this guide.