[How-To] Get The Facebook App For iPad Before Its Official Release!
The iPad variant of Facebook's official iOS client, the existence of which was a mere rumor at first was later on confirmed by the New York Times to have been in development. However, the social networking giant is yet to announce an exact release date for the app. But that doesn't mean you have to wait for the official release. Just a few hours ago, TechCrunch reported to have found the app hidden within the code of the official Facebook app for iPhone. In what follows, we'll walk you through a simple workaround that'll allow you to enjoy the Facebook app for iPad before it hits the App Store (whenever that might be). The hack requires your iPad to be jailbroken and, of course, the Facebook for iPhone app to be installed. Step-by-step guide after the break.
1. Launch Cydia, search for iFile and install it.
2. Launch iFile and navigate to the /var/mobile/Applications directory.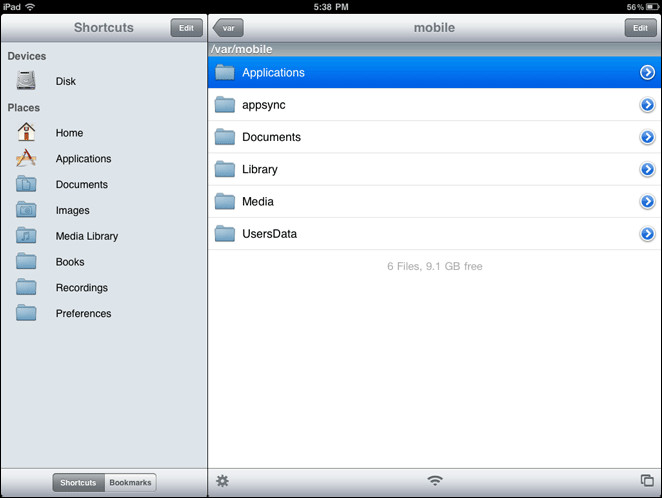 3. From within the app's settings menu, switch the Application Names toggle to ON.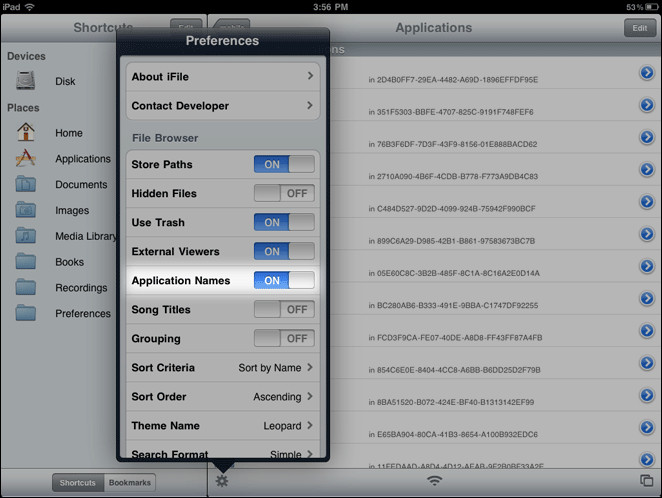 4. Select Facebook > Facebook.app and look for a file titled info.plist.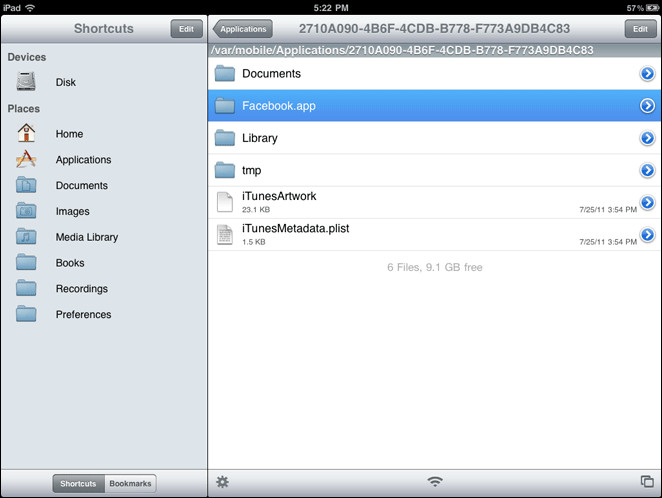 5. Tap the file (info.plist) and select Property List Viewer from its context menu.
6. Scroll down to the bottom of the list of values that follows and select UIDeviceFamily.
7. Tap the contained value, alter it from "1" to "2" and tap Done. A backup of the original Info.plist file  (labeled Info.plist%) is automatically created within the same directory.

8. Reboot your device. Launch Facebook and enjoy the tablet variant of the app!
While you wait for your iPad to boot, feed your eyes upon the following drool-inducing screenshots.