How To Install Android 2.2 Froyo On ZTE Blade / Orange San Francisco
In case you were looking forward to Android 2.2 Froyo for your ZTE Blade / San Francisco, then you are certainly in luck. Stephen Hyde at Modaco Forums is out with an unofficial Froyo ROM for ZTE Blade that you can flash on your handset. According to the author of this ROM, there are no visible incomplete or not-working items, but as it is a custom ROM, so you might stumble across one.
This Android 2.2 Froyo ROM is only intended for users who have already rooted their handsets and have clockwork recovery installed. In case you haven't rooted your handset, you can try rooting it with Universal Androot Root App.
Ok, so let's get down to installing Froyo on your ZTE Blade / San Francisco: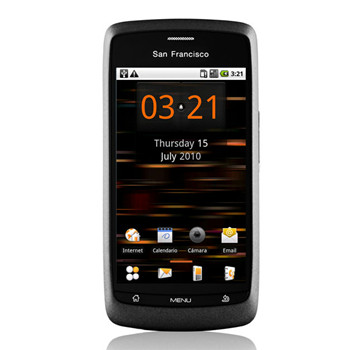 The first step is to download Android 2.2 Froyo Custom ROM for your Handset and save it on your desktop. The file size is 80.7 MB so please double check with the size you download. In case the file is corrupt, it can result in bricking of your phone.
Now turn off your handset and reboot it in Clockwork Recovery. You can get instructions regarding Clockwork Recovery for ZTE Blade by clicking here.
Once you have booted into Clockwork recovery by pressing power along with volume down button, use Volume Up / Down button to scroll to Select Partitions Menu.
Once you are at the select partitions menu, press the home key.
Once you are inside the Select Partition Menu, navigate to Wipe Data and press home key.
Likewise in the step above, Wipe Cache and System as well.
Once you are done with this, press the back key two times to land again in clockwork Recovery Main Menu.
Now scroll down to Flash Zip From SD card option and select the Update.ZIP file you placed earlier in SD Card root.
Now wait for the procedure to finish and don't do anything to abort it as it can permanently damage your device.
One the flashing of ROM file is complete, your phone will reboot and you will end up with Android 2.2 Froyo on your phone.
Disclaimer: Addictivetips will not be responsible in case you brick or incur any other damage to your device following this guide.