How To Install Android 2.3.4 Based MIUI 1.5.20 ROM On HTC HD2
The HTC HD2 is truly one of the most versatile mobile phones ever to hit the Smartphone market. Windows Phone 7, Ubuntu, Android have all been ported to this device and of course, entering the realm of Android opened up further possibilities in terms of custom ROMs. One of the latest being the beautiful MIUI 1.5.20 ROM. More on the ROM and how to install it to the HD2 after the break.
You can see our guide on what is MIUI ROM for Android to see what this ROM is all about in case you're unfamiliar with it.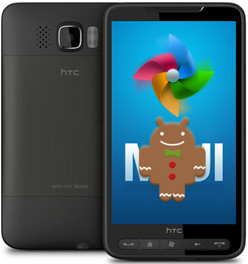 We have listed a few features of the ROM down below and additionally, you can also check out the changelog at MIUI Android Developers (not available on new MIUI Android website).
The ROM base has been upgraded to 2.3.4.
Added one press dial functionality: quickly call up number with one press.
Added reminder notification of new messages.
Added Birthday reminder functionality, reminds of birthdays 3 days earlier.
Removal of duplicate contacts when your SIM and Google contacts overlap.
Added swipe to delete or select all songs for editing or removal.
Now that you understand what this ROM is all about, let's take it for a spin on the HTC HD2.
Disclaimer: Flash a custom ROM to your phone at your own risk. AddictiveTips will not be liable if your device gets damaged or bricked during the process.
Requirements:
Instructions:
To begin, download the ROM and language pack from the download link above, and copy them to the root of your SD card. Reboot into recovery mode and flash the ROM, only after you've made a nandroid backup and wiped data, cache and dalvik cache. Let us break it down for you.
To begin, download the ROM from the link above and copy it to the root of your SD card.
Boot into recovery and make a Nandroid backup of your current ROM.
Wipe data/factory reset and then, wipe cacheand dalvik cache.
Navigate to install zip from sdcard > choose zip from sdcard and select the ROM.
Once the ROM is flashed, simply reboot your device.
If the above instructions do not make sense to you, you should see our comprehensive guide on installing a ROM or zip file via recovery on an Android device. Optionally you can also check out our post on 10 awesome MIUI themes for Android.
For updates and queries, visit the forums at MIUI Android.